Parker McCollum Makes Grand Ole Opry Debut As 'Pretty Heart' Goes Platinum
The breakthrough artist played his No.1 hit 'Pretty Heart' and a version of Jerry Lee Lewis' 'Middle Aged Crazy.'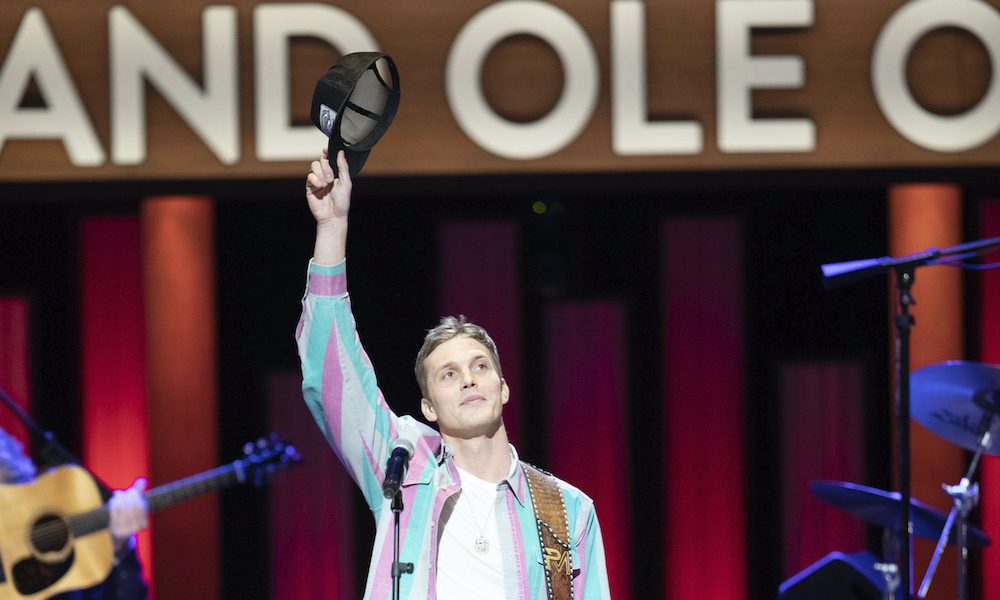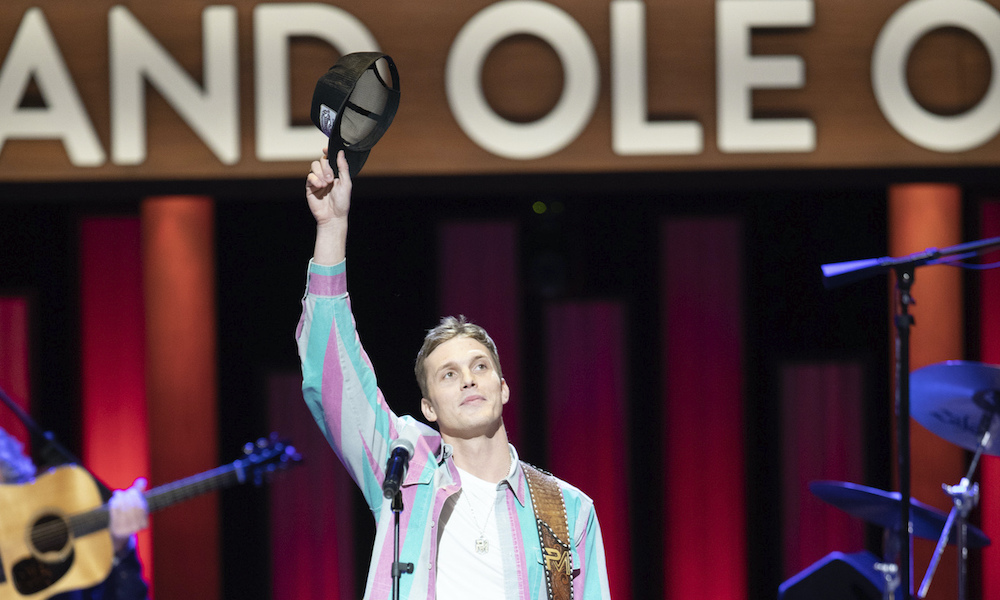 Fast-rising country notable Parker McCollum made his debut at the Grand Ole Opry on Saturday night (6), introduced by his MCA Nashville labelmate Dierks Bentley.
It was Bentley who had invited McCollum to the Opry performance, and the breakthrough artist seized the occasion by playing both his No.1 hit "Pretty Heart" and a version of Jerry Lee Lewis' "Middle Aged Crazy." Other country favorites on the bill at the famous country institution included Don Schlitz, Rhonda Vincent, and Mark Wills.
Vincent, known as the "Queen of Bluegrass," was inducted into the Opry during the evening, almost a year after that event was postponed because of coronavirus concerns. She had received her Opry induction invitation from lojngtime member Jeannie Seeley in February 2020.
To make the evening even more memorable, Opry Entertainment Group director of artist relations and programming strategy Jordan Pettit and vice president and executive producer Dan Rogers surprised McCollum by presenting him with a plaque commemorating the RIAA platinum certification of "Pretty Heart."
Yesterday (Sunday), he posted on social media: "Played the Grand Ole Opry last night and 'Pretty Heart' went platinum! Thank you to everyone that came or watched on TV. Come a long way from playing songs at my grandparents barn on 2854 in Conroe, TX. I won't ever forget last night."
The Texan artist performed "Pretty Heart" on the Today show last month during his national television debut. The song, which is averaging almost seven million streams a week, is on his Hollywood Gold EP, which itself became the highest-selling debut country EP of 2020.
McCollum's new single "To Be Loved By You" was a most-added track at country radio, and was described by Billboard Country Update as "remarkably rebellious…a ball of emotion, an angst-filled exercise in frustration over a relationship in turmoil."
Click here to listen to Hollywood Gold.