Michael Stipe, Patti Smith Lead Pathway To Paris' 'Earth Day 50' Event
Sunday's virtual edition of the annual concert will call for a global response to climate change.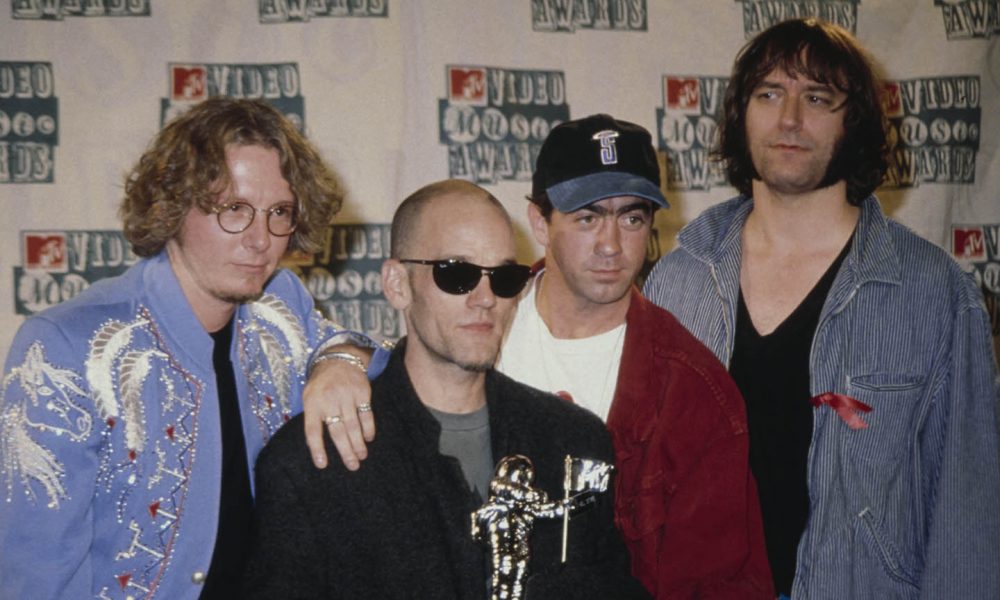 Pathway To Paris, a non-profit organization dedicated to combating global climate change, is partnering with Michael Stipe, Patti Smith, Flea and Ben Harper, among others, for a virtual festival, celebrating the 50th anniversary of Earth Day. The live-stream, which will begin Sunday, 26 April at 4:00 pm EST, will be aired on Pathway To Paris' Instagram Live.
Founded in 2014 by writer, activist, musician and producer Jesse Paris Smith (daughter of Patti Smith and Fred "Sonic" Smith), and composer, cellist and activist Rebecca Foon, Pathway To Paris believes that collaboration is key when it comes to fighting climate change. Dedicated to turning the Paris Agreement into reality, the organization regularly brings together musicians, artists, activists, academics and politicians to participate in initiatives, such as "Earth Day 50", to raise awareness about climate change, and to create tangible solutions.
In a statement on the Pathway To Paris Instagram, Smith and Foon said, "As humanity faces an unknown future, we must recognize the fact that we simply cannot go back to our behaviour from before. Both as individuals and as a globe, we are in a time of reflection, and now, more than ever, we have the opportunity to make great change."
They continued, "Climate change is a global concern, and we have seen with COVID-19 what can happen when the world truly works together to come up with solutions in a time of crisis. Let's treat the climate situation with that same urgency and passion. Let's not go back to the world as it was. Instead, let's move into the future with a renewed vision of how we want to live. Let's do this not only for our children and future generations, but for each other, here today. For our neighbours, friends, and family, for the animals and trees, for every living being and species on this Earth."
In addition to sets by Pathway To Paris' founders, viewers can also expect appearances by the acclaimed singer-songwriter Cat Power, skateboard legend Tony Hawk, actress and singer Rain Phoenix, visual artist Olafur Eliasson, Tibetan musician Tenzin Choegyal, and The Strokes' Nikolai Fraiture, among many others.
Past Pathway To Paris concerts have taken place in San Francisco and New York, while the inaugural event took place in the French capital in 2015, coinciding with the drafting of the Paris Agreement.
Meanwhile, former R.E.M. frontman Michael Stipe has been slowly rolling out new solo material. His newest single, 'Drive To The Ocean', was released at the top of the year. In related news, R.E.M.'s 1987 track, 'It's The End Of The World As We Know It (And I Feel Fine)' recently re-entered the charts, peaking in the Top 5 of Billboard's Hot Rock Songs, amid the COVID-19 pandemic.
Listen to the best of R.E.M. on Apple Music and Spotify.
Format:
UK English