Paul McCartney Reveals 'Rocky Racoon' Inspiration in 'The Lyrics' Trailer
The clip appears in the lead-up to the November 2 publication of 'The Lyrics: 1956 To The Present.'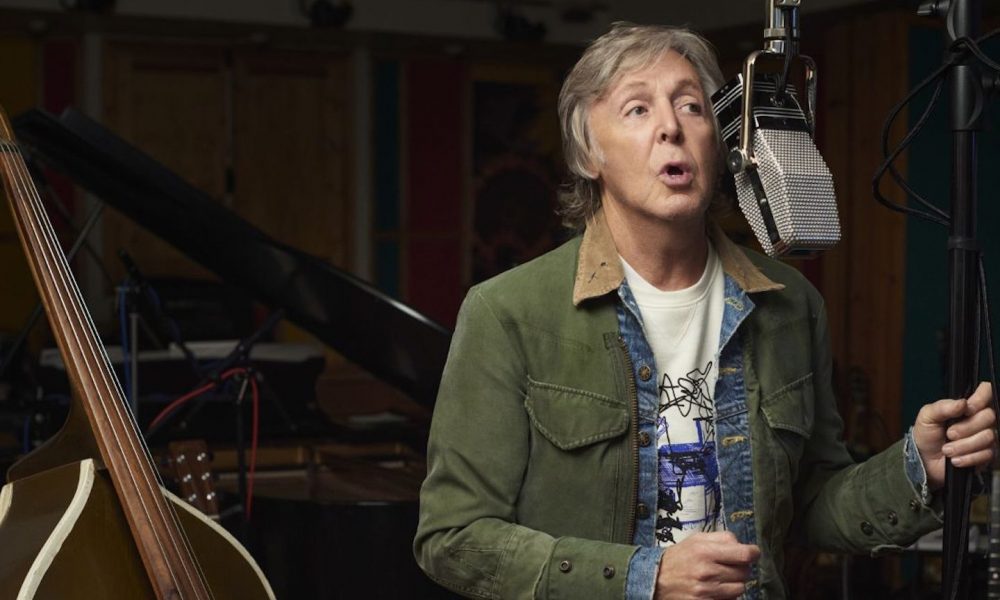 Paul McCartney's official YouTube page has published a video clip in which he tells a story that illustrates part of the lyric for The Beatles' "Rocky Racoon." It appears in the lead-up to the November 2 publication of The Lyrics: 1956 To The Present. The book is a novel telling of his life via the lyrics of 154 of his songs.
In the clip, McCartney talks to British comedian and broadcaster Bob Mortimer at the British Library, about an incident from his adolescence, when he was riding on a moped to see his cousin Betty. Looking up at the moon and losing his balance, he fell and cut his lip, whereupon Betty said that they must ring the doctor.
This being around Christmas time, the doctor was somewhat the worse for drink. Advising Paul to have stitches in the cut, he struggles to complete the task. "He was trying to thread the needle, but he can't see it," says McCartney. "He's seeing a few needles, you know."
Betty takes over and completes the task, but Paul never forgot about the inebriated medic, and when he was writing "Rocky Racoon" for The Beatles, aka The White Album, he "cast" him in the story, writing: "Now, the doctor came in, stinking of gin, and proceeded to lie on the table/He said, 'Rocky, you met your match,' and Rocky said 'Doc, it's only a scratch, and I'll be better, I'll be better, doc, as soon as I am able.'"
The Lyrics: 1956 To The Present has been edited, and is introduced, by Pulitzer Prize winner Paul Muldoon, based on conversations he had with the former Beatle over a five-year period. McCartney will mark the publication by appearing in conversation at London's Southbank Center on November 5, in an event that will also be livestreamed around the world.
The Lyrics: 1956 to the Present will be available to buy on November 2 and can be pre-ordered here.