Hear Paul McCartney's Acoustic 'Broomstick' Jam With Steve Miller
The instrumental track is a previously-unreleased take of a 'Flaming Pie' B-Side.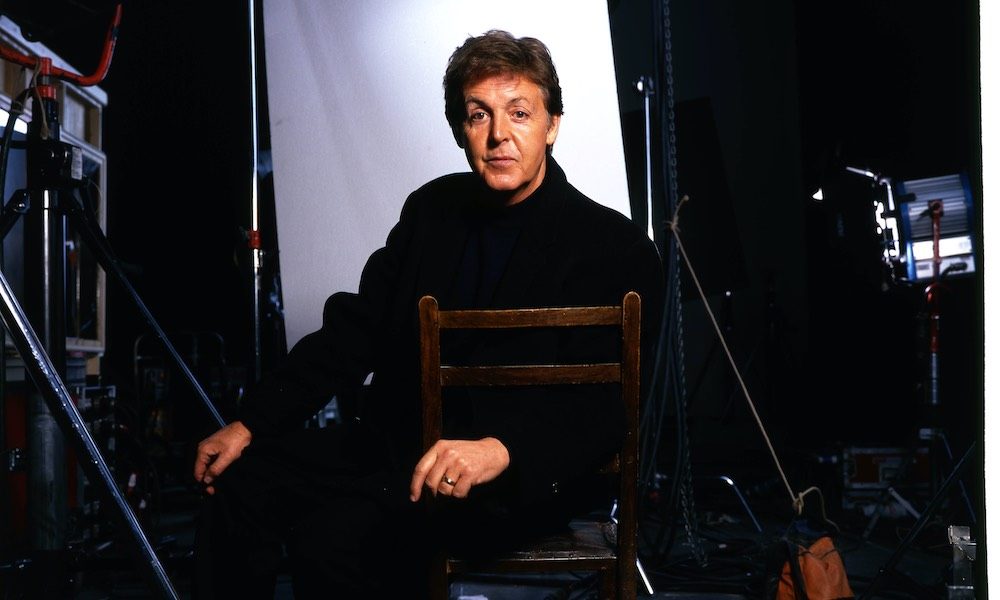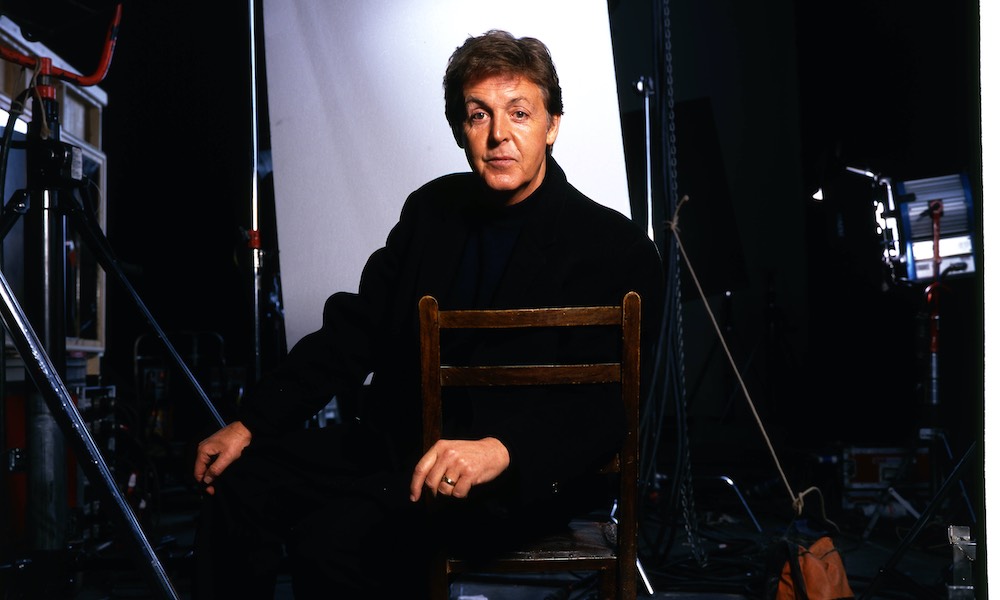 As Paul McCartney revisits his bestselling 1997 album, Flaming Pie, he's sharing a rare outtake with his fans – an acoustic, instrumental rendition of "Broomstick" with Steve Miller, via Rolling Stone. The original version of the song – a vocal track which served as a B-side to "Young Boy" – will appear on the newly-remastered reissue of Flaming Pie, due out on July 31 in various configurations.
"Broomstick" was one of several tracks on the album to feature the guitar work of Steve Miller, a longtime friend of McCartney's. Flaming Pie also included such guests as Ringo Starr, Paul's late wife Linda McCartney, and his son, James. The album was co-produced by McCartney, alongside artist/producer Jeff Lynne, and Beatles mentor George Martin.
Originally released in May 1997, Flaming Pie was largely recorded in the wake of McCartney's involvement in the curation and release of The Beatles Anthology series. The album, which marked McCartney's long-awaited follow-up to 1993's Off the Ground, was inspired by the artist's experience working on Anthology. In the album's original liner notes, McCartney commented that "(The Beatles Anthology) reminded me of The Beatles' standards and the standards that we reached with the songs. So in a way it was a refresher course that set the framework for this album."
With tracks like "Beautiful Night," "The Song We Were Singing," "Calico Skies," and "The World Tonight," the widely-acclaimed Flaming Pie became McCartney's most commercially successful release of the 90s – debuting at No.2 in the US and UK and giving the legendary artist his highest chart positions since the 80s.
Now, a reissue of Flaming Pie – newly-remastered at Abbey Road Studios – will offer fans the chance to revisit the album and gain insight into the making of the record. While all CD and digital versions will offer previously-unreleased audio, several deluxe editions will feature a trove of bonus content, including home recordings and demos, alternative studio recordings, rough mixes, and B-sides, plus new interviews, video footage, and more.
Flaming Pie will be released in multiple formats on July 31 and can be preordered here.