Paul McCartney Updates Spotify Playlist, Record Store Day Release Nears
The theme for the new playlist is award-winners and nominees from McCartney's catalog.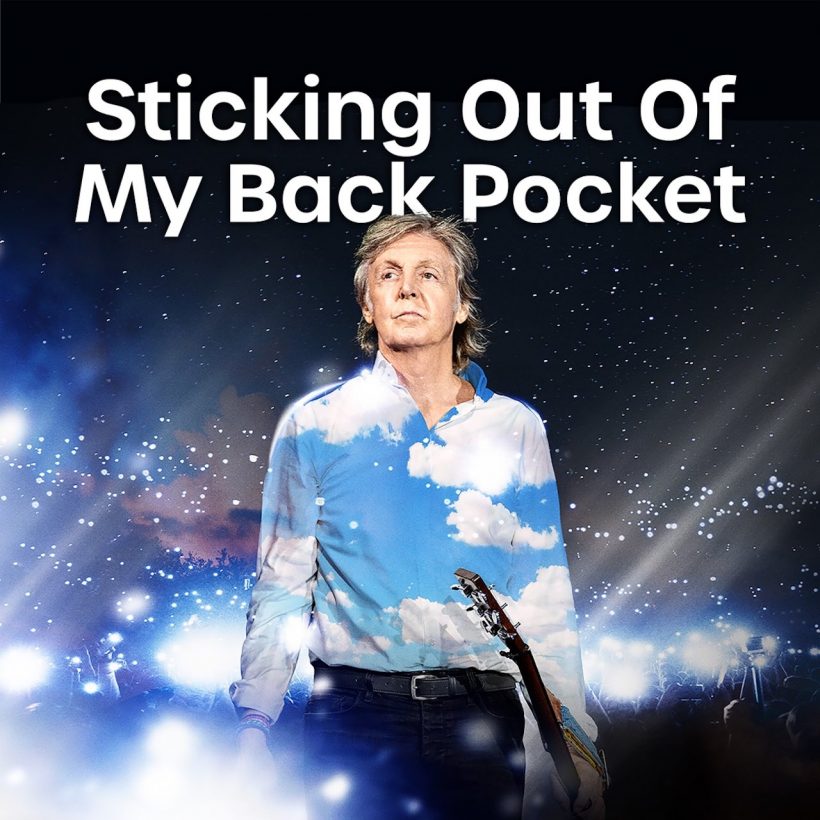 Paul McCartney's Spotify page has refreshed his monthly Sticking Out Of My Back Pocket playlist of favorites and classics from his entire career. Meanwhile, collectors are preparing to snap up their copy of his 2022 Record Store Day Song of the Year.
Live And Let Die (2018 Remaster)
The April playlist selection has a theme of award-winners and nominees from Paul's songbook, and includes such gems as Wings' "Live and Let Die," his solo hit "No More Lonely Nights," and The Beatles' 2021 mix of "Let It Be." Also included are two tracks from the Grammy-nominated McCartney III album, "Winter Bird/When Winter Comes" and "Find My Way."
The latter track was shortlisted for Best Rock Song at last night's (3) Grammy Awards ceremony, losing to Foo Fighters' "Waiting For A War," while the album was beaten to Best Rock Album by the same band's Medicine At Midnight.
McCartney's website states: "Here at PaulMcCartney.com spring is actually our second favourite season because just like Moira Rose (from one of the our most beloved TV shows) Awards Season is the one we most look forward to! Whether it's the BAFTAs, the GRAMMYs, the EMMYs or the Brits, we love checking out the red-carpet looks and cheering on our favourites in music, movies and more.
"You may have even heard a familiar Paul McCartney classic playing at the Oscars last weekend, during a segment where the Academy celebrated 60 years of James Bond films. After that, we knew that this month's Sticking Out Of My Back Pocket had to be a blockbuster playlist full of Paul's nominated and award-winning songs.
"From Oscar nominated 'Live and Let Die,' Grammy-winning 'Band On The Run' to Linda McCartney's 'Seaside Woman,' which won the Palme d'Or for Best Short Film Cannes Film Festival. This month's playlist is a trophy case full of musical gems."
Paul McCartney - Women And Wives (Official Lyric Video)
Meanwhile, one of the most highly-prized of all special editions on offer at Record Store Day UK 2022 is Paul's "Women and Wives," also from McCartney III. It's been named as the 2022 Record Store Day Song of the Year and will be available in a once-only run of 3,000 numbered 12-inch copies. It features his original on the A-side and the interpretation by St. Vincent from McCartney III Imagined on the B-side.
Listen to Paul McCartney's Sticking Out Of My Back Pocket playlist.