'Live And Let Die': Paul McCartney Gives Wings To 007
The film theme entered the UK singles chart on June 9, 1973, and remained a key moment in McCartney's live set more than 45 years later.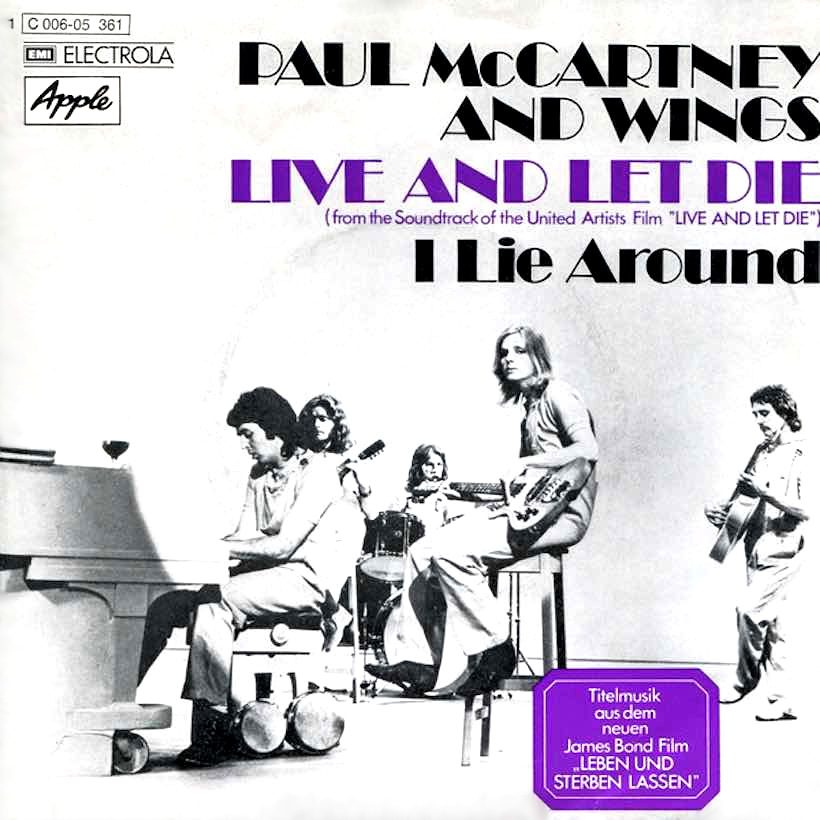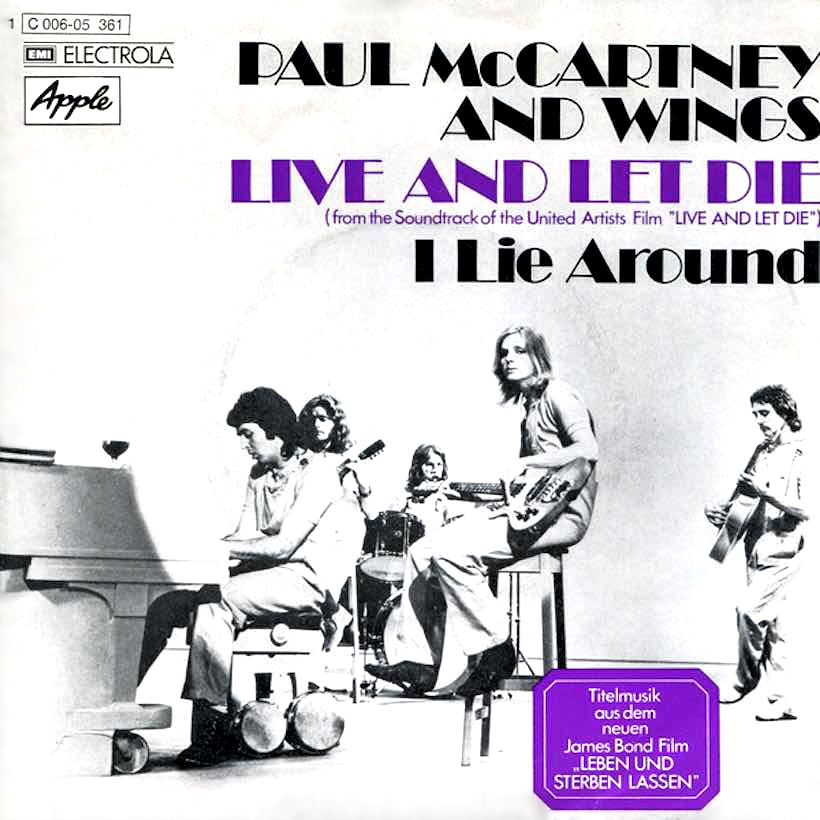 Paul McCartney has written countless lyrics that have been part of the soundtrack of the lives of millions. But the opening line "When you were young and your heart was an open book…" was an especially evocative entry in his song catalog because of its place in the James Bond movie franchise. "Live And Let Die" entered the UK singles chart on June 9, 1973, and remained a key moment in McCartney's live set more than 45 years later.
The song was even more significant to Beatles fans as it reunited Paul with the esteemed producer George Martin. He composed and produced the score for the film of the same name, the first to star Roger Moore in the 007 role. The title track, written by McCartney, was more than just one of his classic ballads, twice changing gear into suitably high-speed instrumental sections featuring Martin's quite brilliant orchestrations.
Live And Let Die (2018 Remaster)
"Live And Let Die was my Bond picture, [and] I enjoyed that very much," the producer told this writer in 1998. "I happened to have a very good director, Guy Hamilton, who told me he didn't know much about music, but he knew what he wanted.
"He was quite true to his word, too, he was very articulate and precise, described what he wanted to hear from the music, what the emotions should be, and we worked very well together. And it was a successful picture."
In Stuart Grundy and John Tobler's 1982 book The Record Producers, Martin said of the title track: "It all started with Paul ringing me up and saying, 'Look, I've got a song for a film. Would you produce it and arrange it for me?' I said, 'Sure,' and spent some time with him at his house going through the thing, and from my point of view, we were making a record, so I didn't spare any expense and booked a large orchestra.
'I'll bring in the orchestra'
"I said, 'This is the way we'll do it – we'll do it with Wings, and work on the session with just the group, and then in the evening, I'll bring in the orchestra, but we'll still keep Wings there, and try to do it live altogether, to try to get a live feeling to it,' and that was what we did."
McCartney and Wings recorded "Live And Let Die" during their autumn 1972 sessions for the Red Rose Speedway album, on which it didn't appear. The song entered the UK chart at No.37 and peaked three weeks later at a relatively modest No.9. In the US, after a No.69 entry, it spent three weeks at No.2.
Guns N' Roses - Live And Let Die (Live)
Listen to the best of Paul McCartney and Wings on Apple Music and Spotify. 
The highest UK chart placing for the song came 18 years later, when Guns N' Roses took their version to No.5. Both recordings were Grammy-nominated; in 2012, McCartney was given the Million-Air Award for four million performances of his composition in America alone. In 2023, to mark its 50th anniversary, the song was remixed in Dolby Atmos, fittingly, by George's son Giles Martin.
Buy or stream "Live And Let Die" on the Archive Collection deluxe reissue of Red Rose Speedway.