Paul Weller's Widely-Hailed 2008 Album '22 Dreams' For First Vinyl Release
The double LP edition makes the album available on vinyl for the first time.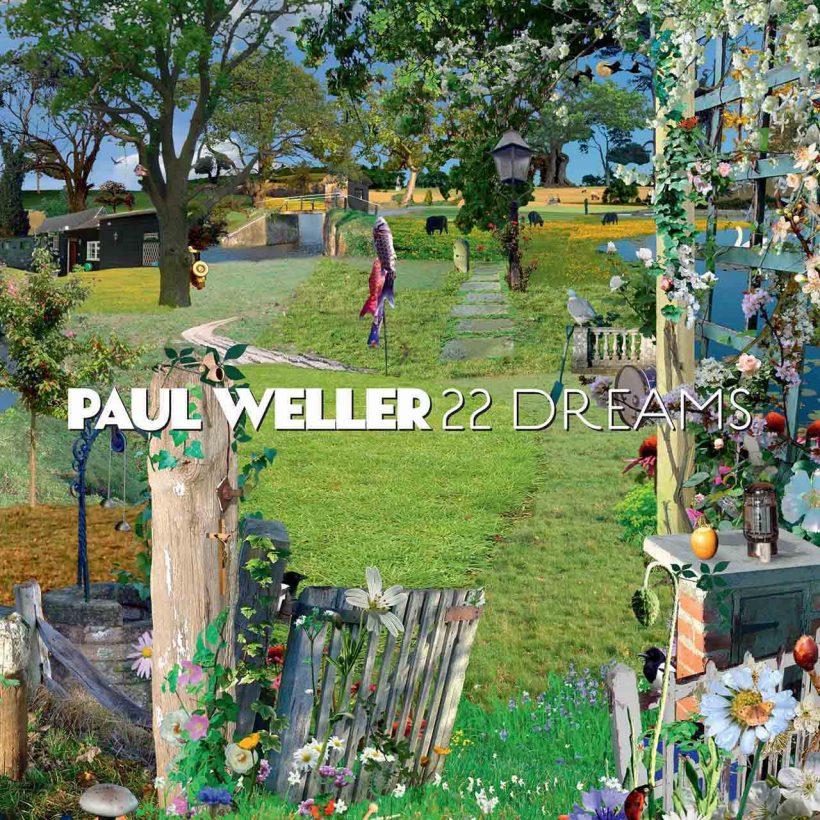 Paul Weller's 22 Dreams, his ninth solo studio album first released in 2008, is to be reissued on vinyl on July 22 as a double LP set.
The new edition, on vinyl for the first time, will feature a gatefold sleeve, a 12" x 36" black and white poster with printed lyrics, tracklist and credits on the back side. It also includes an eight-page booklet titled The Missing Dream AKA Dream #22, written by Simon Armitage.
The album went straight to No.1 in the UK and was certified silver and gold by UK trade body the BPI within three months of release. It featured such guests as Noel Gallagher, Gem Archer, and Graham Coxon. The record featured the singles "All I Wanna Do (Is Be With You)" and "Have You Made Up Your Mind."
All I Wanna Do (Is Be With You)
22 Dreams was showered with acclaim at the time of release, with The Guardian describing it as "a triumph of the most unexpected kind," while Uncut called it "easily Weller's finest solo album to date." Q enthused about the album's "constantly rewarding musical odyssey," Rolling Stone called it a "genre-leaping set of 21 tracks," Allmusic said it was "rich in sound and feeling, possessing a shimmering dreamy quality," and for the Observer Music Monthly, it was "a set of distinctive, strangely addictive songs."
Listen to 20 of Paul Weller's best songs from his solo career in this special uDiscover Music feature.
Today's (25) announcement comes on Weller's 64th birthday, and he remains as active and creative in his unique career as ever. He has confirmed new shows beginning in Galway, Ireland on October 8, followed by dates in Dublin and Belfast, with tickets on sale from Friday (27). Ahead of that, he is on the road in June and July for numerous gigs all around the UK, including Hop Farm on June 18 and Dreamland in Margate on July 15. His show at Singleton Park in Swansea on July 31 will feature special guests The Coral.
Pre-order the vinyl edition of 22 Dreams, which is released on July 22.