Vinyl Editions Of PJ Harvey's 'The Hope Six Demolition Project' & 'Demos' Set For Release
Harvey's first-ever UK chart-topping album and its attendant demos collection will be released simultaneously via Island/UMC on March 11.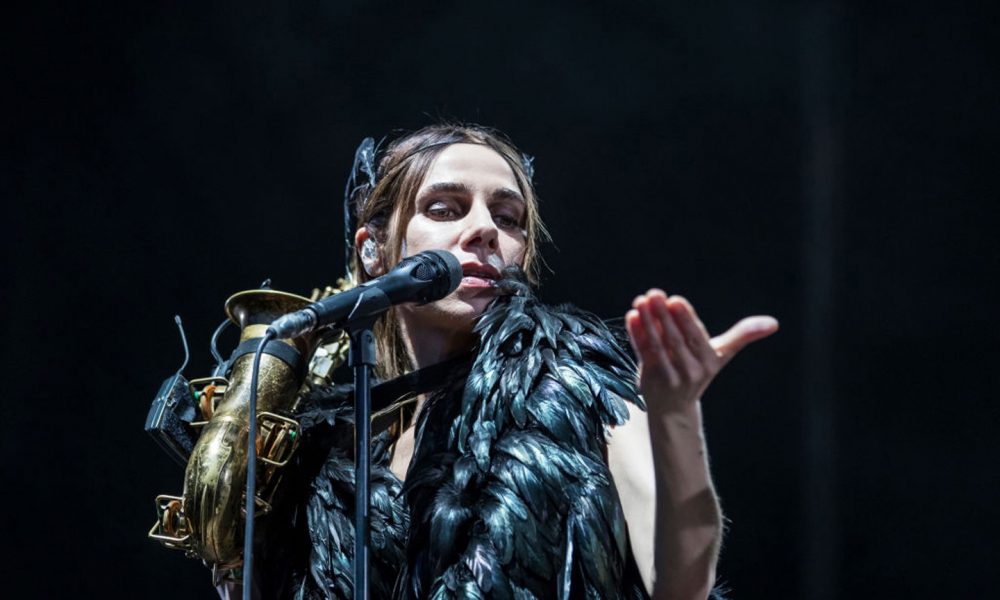 March 11 sees the reissue of the vinyl of The Hope Six Demolition Project, the ninth studio album by PJ Harvey, alongside a collection of unreleased demos from the making of the album which will be available on CD, vinyl and digital through UMC/ Island.
Written during Harvey's travels to Kosovo, Afghanistan and Washington DC with her frequent collaborator, photographer/ filmmaker Seamus Murphy, The Hope Six Demolition Project was then created in sessions open to the public as part of an art installation at Somerset House in London called Recording in Progress. The sessions were forty-five minutes each in length and lasted for a month, during which viewers could see Harvey making the album through one-way glass with Flood and John Parish.
Released simultaneously is a separate collection of ten unreleased demos written for The Hope Six Demolition Project, including demos of "The Wheel" and "The Community Of Hope". This release features brand new artwork with cover art based on a drawing by Polly Jean Harvey, plus previously unseen photos by Maria Mochnacz and Seamus Murphy. Artwork is overseen by Michelle Henning with Rob Crane. Mastering by Jason Mitchell at Loud Mastering, under the guidance of long time PJ Harvey producer John Parish.
The Hope Six Demolition Project topped the UK charts upon release – becoming PJ Harvey's first album to do so. It also charted highly in end of year roundups in the likes of Mojo, Q, Uncut, Chicago Tribune, Under the Radar and many more.
As with all PJ Harvey catalog titles in this vinyl reissue series, the record will be available on 180gsm black vinyl. It features a full color gatefold outer sleeve on special 'Munken' board stock, printed inner sleeve with lyrics; a folded poster of PJ Harvey featuring a photograph taken by Maria Mochnacz and a download card.
PJ Harvey's Let England Shake will also be repressed and released on vinyl through UMC/Island on 28 January.