Placebo Announces Virtual 'Lost Tapes' Tour
The band will stream archival festival sets from the past 24 years – including previously unreleased footage.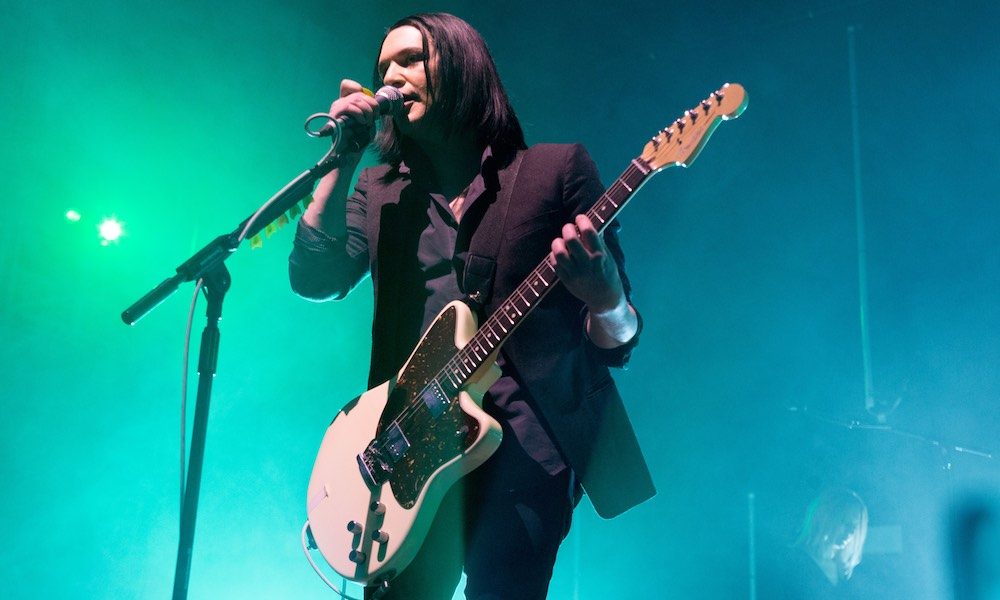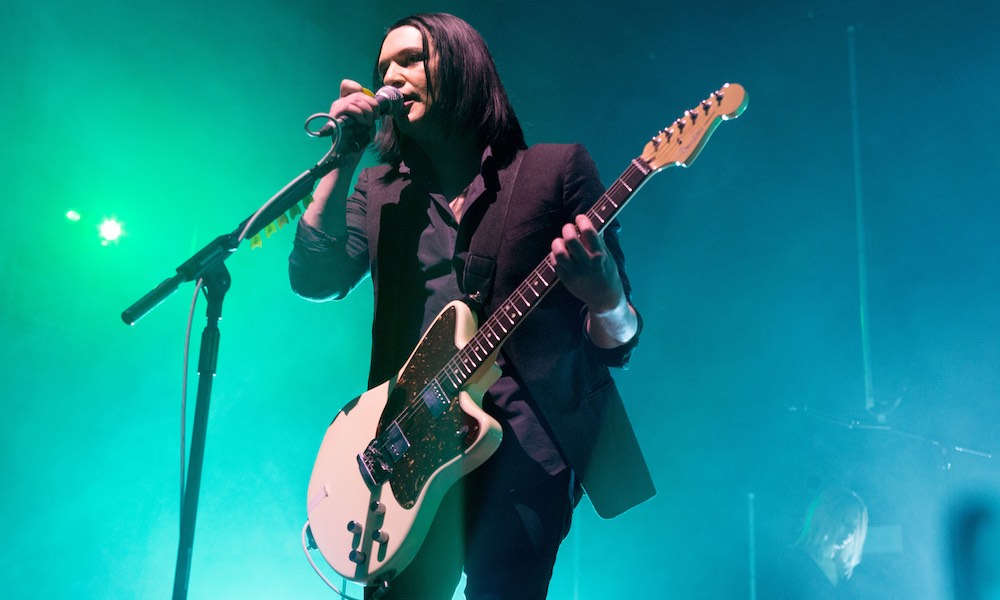 While physical touring may not be possible, amid the coronavirus, Placebo has dug deep into their archives to bring fans a month-long virtual "Lost Tapes" tour. Each week, the British band will stream rare or previously unreleased concert footage, captured at festivals over the past 24 years. The programming kicks off on Friday, August 14 via the band's YouTube channel.
Placebo - 1996: Phoenix Festival, UK
Placebo will launch the "Lost Tapes" tour with a 1996 set from the Stratford-Upon-Avon-based Phoenix Festival. At the time, the band was touring the UK in support of their self-titled debut.
Other highlights include a 2009 set from the Paleo Festival in Switzerland, a 2014 concert captured at Mexico's Viva Latino Festival, and footage from the 1997 Les Eurockéennes de Belfort Festival in France. A full schedule is below.
"We were very disappointed that we couldn't play live for you this summer, but even so we wanted to go on tour," said the band in a statement. "To replace us playing in person, we dug out some videos from the archives and are hosting our own 'summer tour.'"
"These are the 'Lost Tapes,'" they continued, "a series of festival concerts spanning 24 years, some never seen before. Each will premiere on YouTube so subscribe, set reminders, and whatever else you need to prepare. We'll see you there!!"
The band is even selling "Lost Tapes" t-shirts and a very limited run of tour posters, designed by Luke Drozd. Only 300 numbered prints will be available– each signed by Brian Molko and Stefan Olsdal. Both can be found on Placebo's online store.
The band, which was originally scheduled to tour throughout Europe in June and July, was in the process of recording a new album when the pandemic hit. In a March Instagram post, the group wrote, "Placebo are – were! in the studio recording. We have practically been in group quarantine for the last few months, locked up in an enclosed space for weeks on end with no outsiders allowed in. We would travel in the same car there and back and only go back home to sleep. So we felt like we were self-isolating, but it just wasn't enough. In the end, the right thing to do was to stop the session, and respect what is the right thing to do."
In 2018, Molko revealed a few details to the NME about Placebo's forthcoming studio album – the band's first since 2013's Loud Like Love. "I've started writing it already," he shared. "The only thing that I really can say about any new material is that I'd really like to write something that reflects all the pain and frustration and tragedy that we as a species are experiencing today. That's in the back of my mind, very much so for the next album."
Scroll down for a complete list of "Lost Tapes" programing. Listen to the best of Placebo on Apple Music and Spotify.
The Lost Tapes Tour:
Aug 14 – Phoenix Festival, UK (1996)
Aug 21 – Belfort, France (1997)
Aug 28 – Paleo, Switzerland (2009)
Sept 4 – Guadalajara, Mexico (2009)
Sept 11 – Sziget, Hungary (2012)
Sept 12 – Arenal, Spain (2014)
Sept 18 – Viva Latino, Mexico (2014)
Sept 19 – Positivus, Latvia (2015)