Post Malone Shares Vevo Performance Of New Single 'Overdrive'
'Austin' is set to arrive on July 28.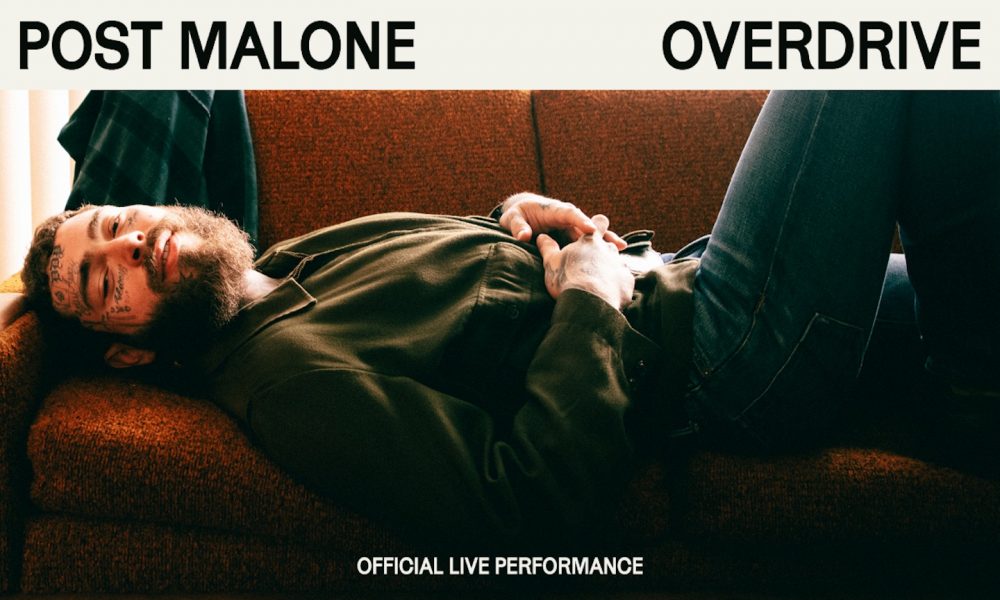 Post Malone has revealed his Vevo Official Live Performance of "Overdrive" off his new album Austin. The new album is set to arrive on July 28.
Vevo's Official Live Performances are the result of close creative collaboration with artists and their teams, resulting in a series of very special exclusive performances.
Post Malone - Overdrive (Official Live Performance) | Vevo
"These videos really showcase how special this new album is to me," says Post Malone, "I'm extremely lucky to be able to bring the songs to life with Vevo. Thank you all so very much for watching and listening."
Post Malone closely collaborated with Vevo's team to create a completely bespoke set that was fun, warm, inviting and relatable. "Overdrive" opens in a living room that feels both open and minimal, with various lamps illuminating the retro, wood-paneled walls. The camera closely follows Post as he belts through the space, circling around various instruments and stereo equipment. As the song comes to a close, he lies down on a burnt orange couch and covers his face.
"We're so excited to have had the opportunity to film with Post Malone," says JP Evangelista, Vevo's SVP of Content, Programming & Marketing. "We've been huge fans of his work for years, and are thrilled to be able to craft these bespoke videos for tracks from his new album, Austin. Such a deeply personal album deserved a detail-oriented, specific creative, and Post was instrumental in making that happen – he came to the table with a clear vision, direction and vibe, and we were more than happy to help bring it to life. We look forward to working with him more in the future!"
Last month, the eight-times RIAA diamond-certified star shared the tracklist for Austin, which suggests that the record will not include any features—a first for Post. At the same time, he also shared a teaser for a song called "Something Real," which found him singing, "Give me something I can feel/Had a cigarette just so I can breathe," backed by a choir.