Public Enemy And Ice-T To Headline National Celebration Of Hip-Hop
The concert event will take place on Friday, October 6 and Saturday, October 7.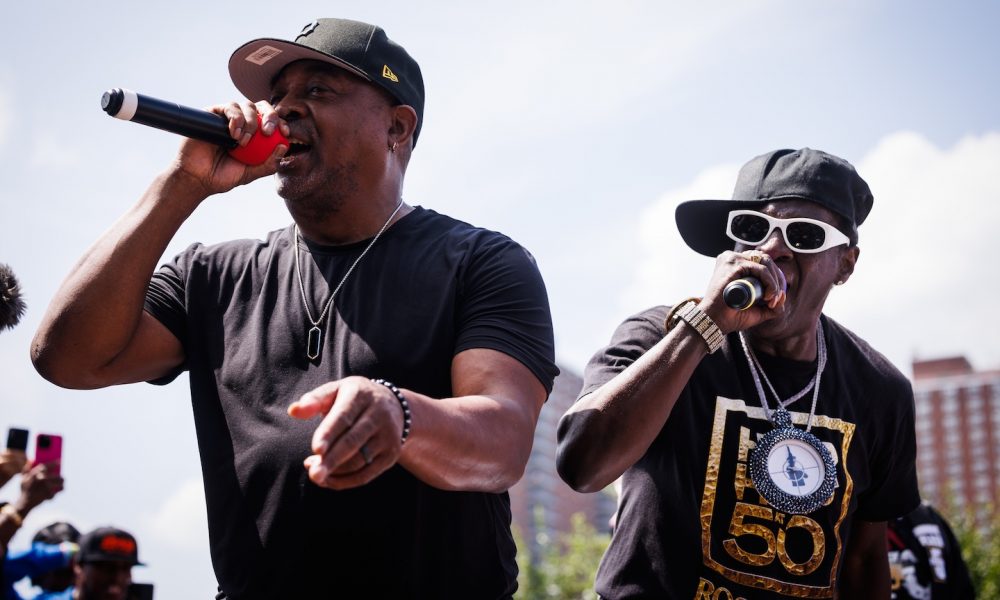 In celebration of Hip-Hop's 50th year, Public Enemy and Ice-T will headline The National Celebration of Hip-Hop, a concert event taking place on Friday, October 6 and Saturday, October 7 at West Potomac Park on the National Mall in Washington D.C. General admission to the event will be free with registration.
The definitive celebration of hip hop will feature a special DJ Hurricane Beastie Boys Tribute Set w/ Special Guests and performances from legendary artists including Kurtis Blow, Kid 'n Play, Soulsonic Force, Roxanne Shante, CL Smooth, Melle Mel and Scorpio, The Sugarhill Gang, Peter Gunz, DJ Kevie Kev Rockwell, Mad Skillz, MC Sha-Rock, Busy Bee, Joe Ski Love, Positive K, Boogie Black, Mick Benzo, Gumbo, and Donald D with many more additional artists to be announced soon.
Free general admission pre-registration is live now; fans can sign up for the waiting list to get tickets at NationalCelebrationofHipHop.com. Free Tickets will be released in tranches and are first come first serve so fans should register as quickly as possible for the best chance of getting their spot.
"We are honored to continue to celebrate the 50th Anniversary of Hip-Hop against the backdrop of America's Capitol with a free event for everyone. I can't wait to get on stage and do our thing," said Flavor Flav.
"Hip hop is beyond, not just a musical genre," says Chuck D. "It's a cultural movement that has dominated art, fashion, politics, poetry, academia, film and every corner of the world for the past 50 years. This National Celebration brings it all together in one place for the people, by the people."
"We are coming to the National Mall itself to bring you authentic Hip Hop for the 50th celebration!" exclaimed Ice-T.
Beyond this concert, fans will also have the opportunity to enjoy various activities including guest speakers, comedians, and public figures as well as interactive events and exhibits throughout the day celebrating this monumental moment in music and history.
Visit National Celebration of Hip-Hop's official website for more information.