Pulp Celebrated In New Episode Of BBC Sounds' 'The Rise And Fall Of Britpop' Podcast
Across a dozen episodes, the podcast charts how Britpop rose to its mid-90s domination and its lasting effect on the UK music industry and pop culture.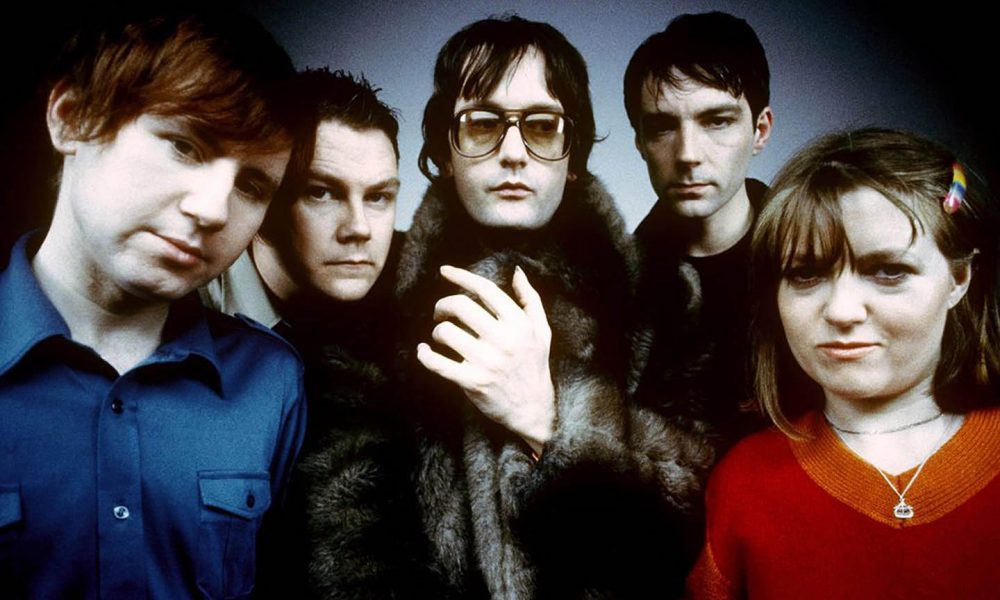 Pulp's career – and their impact on the mid-90s pop scene in the UK – is explored in one of the new episodes of BBC 6 Music and BBC Sounds' podcast series, The Rise And Fall Of Britpop, which is available to listen to now.
Broadcasters Steve Lamacq and Jo Whiley developed and present the podcast, which released its first four episodes last week (July 10), charting how Britpop rose to domination and its lasting effect on the UK music industry and pop culture.
Episodes five to eight have now been made available to listen to on BBC Sounds, while the four new instalments will be broadcast on BBC 6 Music on July 19.
The fifth episode focuses primarily on Sheffield's Pulp. The episode tells the complex story of the band fronted by Jarvis Cocker, following the band's progress from their early days recording in a semi-detached house in their hometown to writing songs in a tent the night before headlining the Glastonbury Festival in 1995.
Episode six, meanwhile, homes in on the rivalry between Britpop icons Blur and Oasis who, who were then embroiled in a bitter chart battle for the UK No.1 with their respective singles, "Country House" and "Roll With It" in August 1995 – a battle which Blur eventually won.
The Rise And Fall Of Britpop marks the 30th anniversary of the year the movement first became established and it shares never-before-heard stories from key players from the time. A press release adds "It's easy to forget the environment Britpop landed in; the passing of power from Thatcher to Major, Britain embroiled in war and the Union Jack derided as a symbol of the far right. But in 1993 the UK started to turn Red, White, and Blue, as teenage bedrooms filled with posters of Suede, Statto and Sara Cox."
The podcast arrives in the wake of Pulp performing their two rapturously-received Sheffield homecoming gigs at the city's Utilita Arena on July 14 and 15. For the two shows, they were joined by support act and former live guitarist Richard Hawley to perform unreleased track "Hymn Of The North" live for the first time. The band's ten-date reunion tour of the UK and Ireland began on May 26, and included a triumphant show in London's Finsbury Park show on July 1 and a headline set at Glasgow's TRNSMT Festival on July 7 prior to Pulp returning to Sheffield for their homecoming gigs.
Listen to the best of Pulp on Apple Music and Spotify.