Pulp Tease Unseen Footage From 2012 Teenage Cancer Trust Show
The Jarvis Cocker-fronted outfit collected the Teenage Cancer Trust Outstanding Contribution to Music Award at the NME Awards 2012.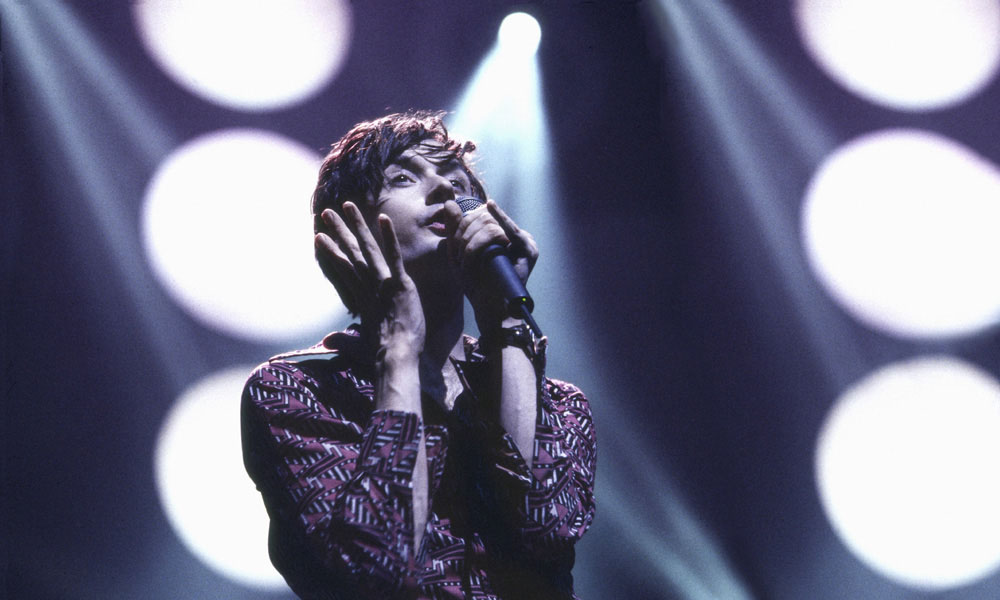 Pulp have teased previously unseen footage of their 2012 gig at the Royal Albert Hall for the Teenage Cancer Trust (TCT) by sharing a 30-second clip of them performing their signature hit, "Common People", which you can check out below.
The Jarvis Cocker-fronted band from Sheffield played at the historic London venue shortly after they picked up the Teenage Cancer Trust Outstanding Contribution to Music Award at the NME Awards 2012.
Pulp's 2012 show is part of the Teenage Cancer Trist's ongoing 'Unseen' video series, which sees the charity dipping into their archives to share previously unseen footage of classic gigs they've hosted in the past.
Having already screened footage this month of shows by the likes of Paul McCartney, Ed Sheeran and Muse, Pulp's 2012 gig will be streamed as part of the 'Unseen' series tonight, October 14 at 8pm BST on YouTube.
The Teenage Cancer Trust's 'Unseen' series will also premiere previously unseen footage of shows by the likes of Noel Gallagher, The Cure and Them Crooked Vultures later this week.
A full live stream of The Cure's 2014 Royal Albert Show will be broadcast on October 31. Fans can enter a charity raffle to win the guitar played by Robert Smith during that show. On October 17, meanwhile fans of The Who will be able to watch previously unseen footage of one of the band's flagship Teenage Cancer Trust shows.
The Who's Roger Daltrey previously told NME: "I know times are hard for everybody, but if everyone donated the price of a cup of coffee or even £1 [to Teenage Cancer Trust], it'd be enough. I'm keeping my fingers crossed that viewers realize donating is incredibly necessary. It's the only way for charities like us to raise income.
"Charities like Teenage Cancer Trust, Marie Curie, Art Click and Macmillan Nursing work within the NHS, but they're not part of it. If these charities fall apart from lack of funding, the burden on the NHS would be every bit as bad as coronavirus."
He adds of his hopes of performing live again: "I feel in my bones that it will happen again. This is not the end. It is tough, but the driving force of human nature means it will happen. We have to be positive and we have to support each other. Any way you can give help, you have to give it."
Listen to the best of Pulp on Apple Music and Spotify.