Queen Celebrates Classic Showtune 'Big Spender' In Episode 28 Of 'The Greatest Live'
As previous episodes of the series have already shown, the band's kaleidoscope of influences meant that no song was off-limits as a potential cover.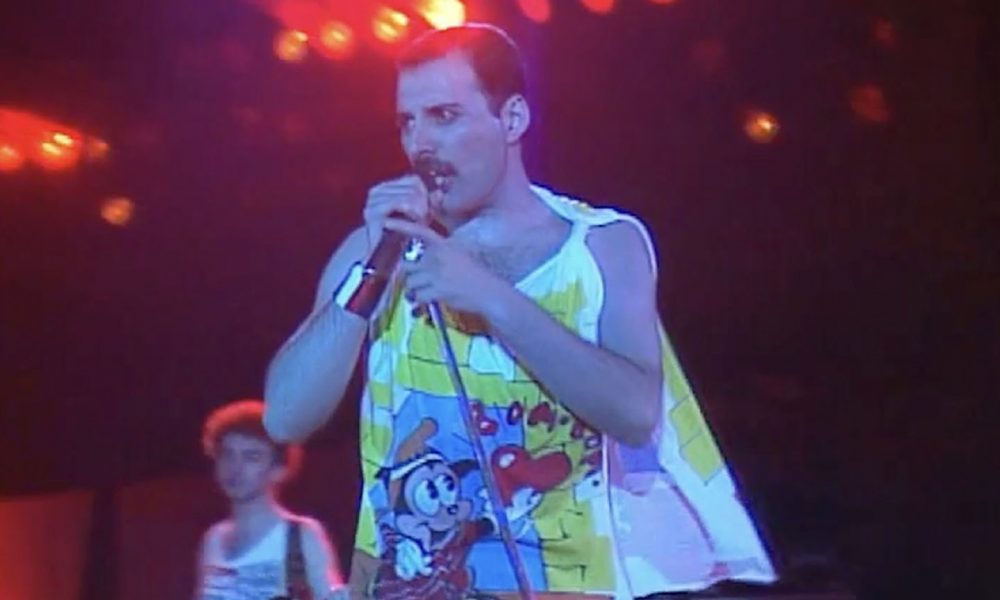 As previous episodes of 'The Greatest Live' have already revealed, Queen's kaleidoscope of influences meant almost no song was off-limits as a potential cover. From formative rock 'n' roll standards to classic showtunes, the band never ceased to surprise on the stage – but one song that obviously held era-spanning affection was "Big Spender," showcased by this week's archival footage from two of the band's most famous concerts in 1975 and 1986. You can watch it in full below.
With its irresistible gold-digger lyric and fruity flourishes of brass, this timeless showtune was first performed on the Broadway stage in the 1966 musical Sweet Charity. But it's more likely the song reached Queen's Freddie Mercury via the definitive rendition by legendary Welsh singer Dame Shirley Bassey, the three-time James Bond soundtrack theme song star.
Queen The Greatest Live: Big Spender (Episode 28)
As Freddie told Hit Parader in 1977, the decision to expand Queen's oeuvre was not taken lightly. "Sneaking my cabaret influences into our act was done slowly. Could you imagine me doing "Big Spender" when we were first starting? As a rock band? They'd freak. Now we do more a combination of rock 'n' roll and theater."
Having made that leap of faith, Queen never looked back. This week's episode of 'The Greatest Live' opens with footage from Hammersmith Odeon on Christmas Eve 1975, where the band teased the sell-out crowd – and the BBC audience watching at home – by walking offstage after the frenzied finale of "In The Lap Of The Gods." Finally, with the atmosphere at fever pitch, the band returned to encore with "Big Spender."
With Roger Taylor pounding his toms in a multi-colored clown wig, Brian May reimagining the classic brass motif as an anvil-heavy slide guitar riff, and Freddie playing provocatively with the cord of his kimono – before dropping the garment entirely – it's a bravura performance topped only by the band's show-stopping reprise, eleven years later, at Wembley Stadium.
Watch every episode of 'Queen: The Greatest Live' on the band's official YouTube channel.