Watch 'The Parties': Episode 35 Of Queen's 'The Greatest' Video Series
This week's instalment examines how the legendary band were also innovators when it came to throwing legendary soirees.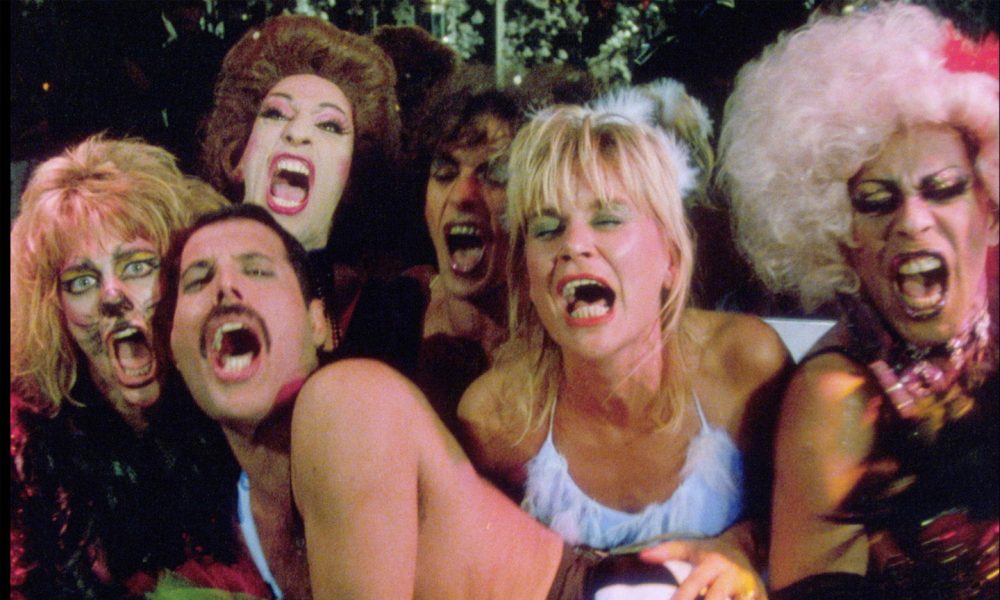 Queen have shared 'The Parties', the latest episode in their weekly archival video series, 'The Greatest'. You can watch the episode in full below.
Throughout the on-going 'The Greatest' series, we have seen how Queen remain second to none when it comes to pushing boundaries with their work. But it's worth remembering that in true rock and roll fashion they also applied the same showmanship when it came to parties.
When Queen were on the road, their live show was always the hottest ticket in town. However, if you were one of the lucky ones that made it onto the guest list for a Queen party, like this one after the Wembley show in 1986 when the band took over London's famous Roof Gardens you were in for a night guaranteed to blow your mind.
Perhaps the most legendary of all occurred on Halloween night October 1978, when it was time to launch the band's Jazz album. Having earlier performed at the New Orleans Civic Auditorium, the action moved to the city's Fairmont Hotel in the city's vibrant French Quarter.
Brian May: "When it came time to launch the Jazz album, we had the idea of having a massive party in New Orleans."
Roger Taylor: "It was the so called 'launch' of that album, and we had lots of girls and things, there was a band, a New Orleans band, it was a very, very over the top party."
Brian May: "We had a bit of a spiritual connection with New Orleans, and a lot of our friends came…of all sexes!"
One fabled story tells that at least one strip club in the vicinity of the Fairmont had to close early because their employees and patrons took Queen up on the offer to party.
Roy Thomas Baker (Producer): "It was definitely fun. When I opened up the door of my suite, on the bed was a complete case of Dom Pérignon, and then it was downhill from there."
Roger Taylor: "I remember I felt quite ill the next day. There were lots of acts. There was a man who, he was actually a person of restricted growth, who did lay under meats. He said, when asked what he did, he said "I lie under meats".
Roger Taylor: "And he's covered in sort of cold cuts and chopped liver, and stuff like that. You couldn't see him, and so people would approach the trestle table and as they just reached out to scoop their meat, he would just move, like that. And that was his act."
This now established Queen tradition of extravagant nights, spilled over into Freddie's birthday parties – such as the now famous black and white themed celebration for his 39th birthday held at Munich's Mrs Henderson's club and filmed for posterity for Freddie's "Living On My Own" video.
Each party would generate an array of myths and legends around what happened that night, and although, as has been seen, the cameras were occasionally allowed to capture glimpses – only those that were there really know what happened when the filming stopped…
Watch every episode of 'The Greatest' on Queen's official YouTube channel.