Watch The Third Episode Of Queen + Adam Lambert's 'Roadies In Lockdown' Series
The band's latest video short stars their Blacktrax lighting engineer Sam Augustus.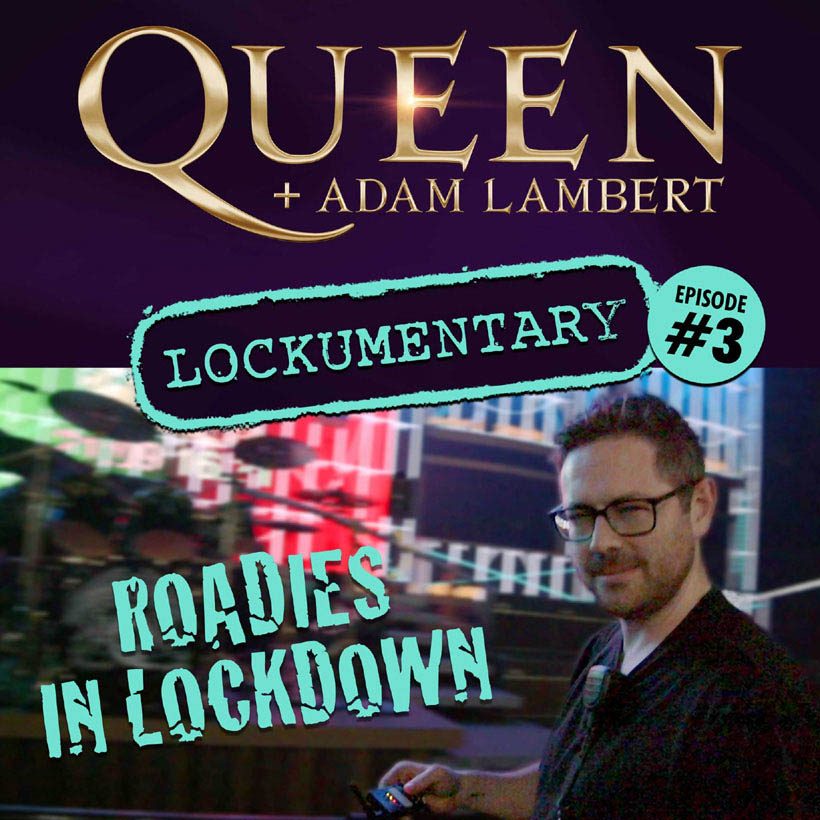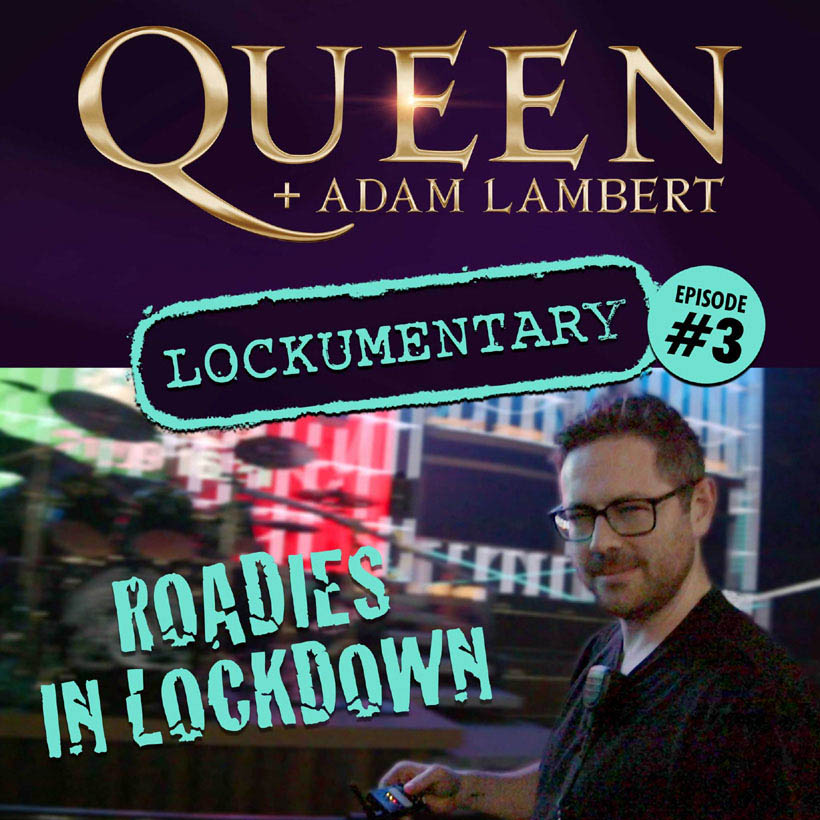 Queen + Adam Lambert have shared the third episode in their exclusive "lockumentary" video series, Roadies In Lockdown. You can check it out below.
Queen + Adam Lambert - Roadies in Lockdown (Episode 3): "About Roger and that scuba mask"
Launched two weeks ago through Queen's Official YouTube channel, the behind-the-scenes Roadies In Lockdown explores the roles of various Queen + Adam Lambert crew members on the road and catches up with them in lockdown.
The third episode of 'Roadies In Lockdown' centers on Sam Augustus, Blacktrax Engineer. Of the video's contents, the band said: "Boy, it never rains but it pours. Some stunning live footage from the Rhapsody tour in Japan and Australia as Sam walks us through his role as Blacktrax Engineer which involves making sure the lighting system properly tracks the positions of the band around the stage during the live show.
"This sees him spending a large part of the day waving a variety of different sticks in the air. He reminisces about a particularly chaotic and 'quite farcical' show day in Brisbane, Australia, and reveals the story behind Roger Taylor and some novel stage wear."
Queen + Adam Lambert's Roadies In Lockdown series has been conceived and produced by Tour Video Director, Steve Price, who has worked with Queen + Adam Lambert since 2014 directing all the video elements of the show, Price has been keeping himself busy during current times creating this series of "lockumentary" shorts aimed at providing a rare insight into what it is like being a member of the Rhapsody Road Crew.
In last week's episode, bass tech Jez Webb shared a Zoom reunion with band bass player Neil Fairclough at a time when they would otherwise have been winding down in Madrid, Spain, after Queen + Adam Lambert's final 2020 European tour show. But that will have to wait until May next year when the postponed tour is scheduled to resume.
Listen to the Best of Queen on Apple Music and Spotify.