Watch 'Sheer Heart Attack,' Episode 15 Of Queen's 'The Greatest Live' Series
This week's revisits three classic performances of the Roger Taylor-penned song, filmed over a four-year period.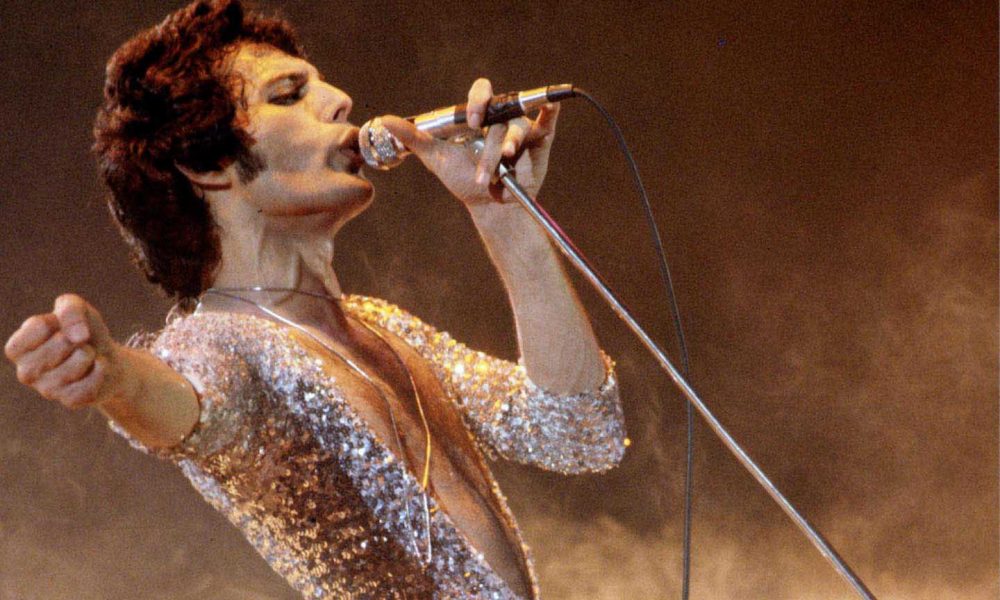 This latest episode of Queen's 'The Greatest Live' revisits three classic performances of the Roger Taylor-penned "Sheer Heart Attack," filmed over a four-year period, with Freddie Mercury utterly transforming himself between 1977, 1979 and 1981.
The late-'70s and early-'80s was a period of lightning-fast evolution for Queen. With the band's studio discography growing rapidly – and each record pushing the envelope a little more – the stage became a space for the lineup to showcase their latest metamorphosis.
As we can see in "Sheer Heart Attack," although the Glam Rock influence was receding, Freddie's passion for Ballet continued to shine through before, like Brian, Roger and John, he embraced the more minimalist, but no less dramatic looks of the late 70's and early 80's. You can watch the footage below.
Queen The Greatest Live: Sheer Heart Attack (Episode 15)
As Julian Day, costume designer of 2018's Bohemian Rhapsody biopic movie, once told Vogue: "I don't think Freddie ever followed fashion as such". Instead, the singer fused his own kaleidoscope of passions into his increasingly head-turning stagewear, whether that was the inspiration of glam-rock, ballet, theatre, monarchy or club life. And as Freddie told biographer Lesley-Ann Jones, performing was a chance to slip his identity: "I change when I walk out onstage."
In the episode's first clip, filmed at Houston's The Summit on December 11, 1977, Queen contrast one of the hardest-rocking songs from that year's News Of The World album with Freddie's androgynous choice of a silver sequin catsuit slashed to the navel.
Fast-forward to the Hammersmith Odeon on December 26, 1979 – the final date of Queen's 'Crazy' Tour, for which the band were approached by Paul McCartney to raise funds for the people of war-torn Kampuchea – and Freddie is unrecognizable, performing the song stripped to the waist in red leather pants.
Finally, at the Montreal Forum in November 1981, Freddie takes a minimalist approach with red neckerchief and clubbing vogue tiny white shorts. No wonder, as the singer once stated: "It's not a performance you're seeing, it's a fashion show…"
Watch every episode of 'The Greatest Live' on Queen's official YouTube channel.