Queen Salutes 'The Fans' In Episode 30 Of 'The Greatest Live'
In this week's episode, Brian May and Roger Taylor explain their unique bond with the band's audience.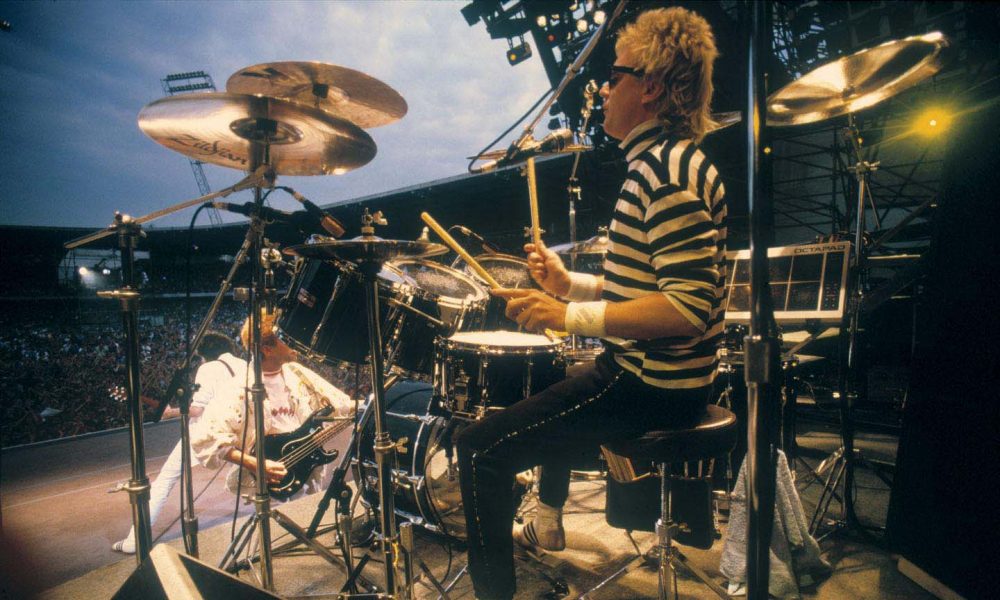 This week's episode of 'The Greatest Live' features a new interview with Queen's Brian May and Roger Taylor, both of whom explain their unique bond with the band's audience – and how the fans have influenced everything from the band's stagecraft to its songwriting direction since the '70s. You can watch "The Fans" in full below.
As this week's episode reveals, Queen shows don't happen in a vacuum. Just as important as the push and pull amongst the four musicians is the energy exchange between stage and audience. Having never subscribed to the "untouchable-rock-god" school of the '70s, in this week's exclusive video interview, Brian May and Roger Taylor explain how the concert experience still flows both ways.
Queen The Greatest Live: The Fans (Episode 30)
"I think we have a very personal relationship with the audience," says Brian. "We don't get lost in being gods with the costumes and lights. We're still human and we like the interaction. I think that's something which is a little different."
Roger Taylor adds: "And this is a wonderful feeling and we should involve the audience. And, you know, the one thing we weren't was a shoe gazing… I mean, I remember some bands, the guitar player might even face the back. It's just f_king rude, you know?"
Famously, it was Queen's love of audience participation that sparked call-and-response classics like "We Will Rock You," and as Brian tells us, the fans' reaction is still the best yardstick for tightening the setlist. "If you put a new song in there and you get a great reaction, you get reinforced and you think, 'Yeah, we'll do that again next night'. So the audience are fashioning what we play, and I think they know that. Of course, you go for the things which produce a reaction, whether it's happy or sad – but some kind of reaction."
While Queen shows have increasingly encouraged audiences to their feet, as Roger remembers, the fans haven't always been so free to cut loose, with the band forced in early years to overcome everything from heavy-handed security to authoritarian regimes. "In the '70s, it was the dreaded bouncers. As soon as anybody stood up, it was, 'You, sit down, sit down!' You know, they'd come at you. And we just used to encourage them to riot!"
And if a show still refused to ignite, Queen always had their not-so-secret weapon in the form of ringmaster Freddie Mercury. "He was incredible," recalls Roger. "He could just shout, 'Come on!', and then everybody would get up…"
Watch every episode of Queen: The Greatest Live on the band's official YouTube channel.