Queens Of The Stone Age Announce New Single, UK Tour Dates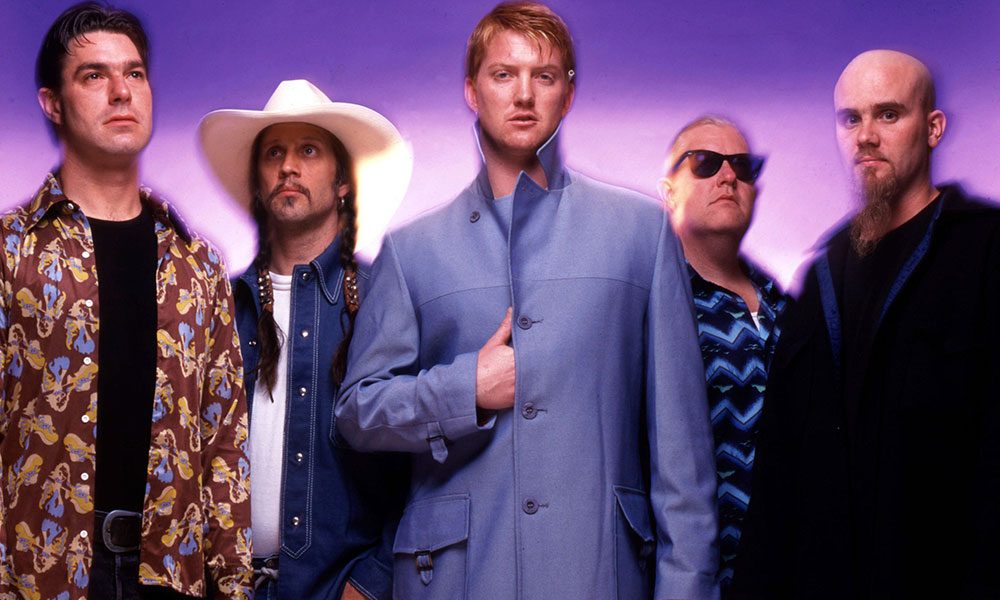 Queens Of The Stone Age have unveiled their new single, 'The Way You Used To Do' from their long-awaited new album Villains, as well as details of a UK tour in November 2017.
After teasing fans for some weeks and sharing the album title with a hilarious 'lie detector' video, QOTSA have confirmed the record's trailer single and well as announcing that the new album will be released on 25 August 2017, ahead of a UK and Ireland tour that includes dates in Manchester, London, Edinburgh and Dublin.
"The most important aspect of making this record was redefining our sound, asking and answering the question 'what do we sound like now?'," said frontman Josh Homme in a press release. "If you can't make a great first record, you should just stop – but if you can make a great record but you keep making records and your sound doesn't evolve, you become a parody of that original sound.
Queens of the Stone Age - The Way You Used to Do (Audio)
"The title Villains isn't a political statement. It has nothing to do with (Donald) Trump or any of that s_t. It's simply 1) a word that looks fantastic and 2) a comment on the three versions of every scenario: yours, mine and what actually happened…Everyone needs someone or something to rail against – their villain – same as it ever was. You can't control that. The only thing you can control is when you let go."
The album's producer Mark Ronson added: "Queens are and have always been my favourite rock and roll band ever since I walked into Tower (Records) on Sunset and bought Rated R in the summer of 2000, so it was incredibly surreal to be welcomed into their secret, pirate clan – of the 'jacuzzi' as Josh likes to call it."
"There were moments during the making of the album in which I was aware I was watching my musical heroes craft something that was sure to become one of my favourite moments on any Queens album", he continued. "And to have some part in that felt like being in a dream – a very heavy, dark, wonderful dream."
To promote the new album, Queens Of The Stone Age play the following UK and Ireland live dates:
19 November 2017 – Manchester, Arena
21 November 2017 – London, The 02 Arena
23 November 2017 – Edinburgh, Usher Hall
24 November 2017 – Dublin, 3 Arena
Explore Our Queens Of The Stone Age Artist Page
Format:
UK English