Ringo Starr, Steve Earle, Willie Nelson Join Ray Wylie Hubbard On 'Co-Starring Too'
Other guests include Wynonna Judd, Steve Lukather of Toto, and Ann Wilson of Heart.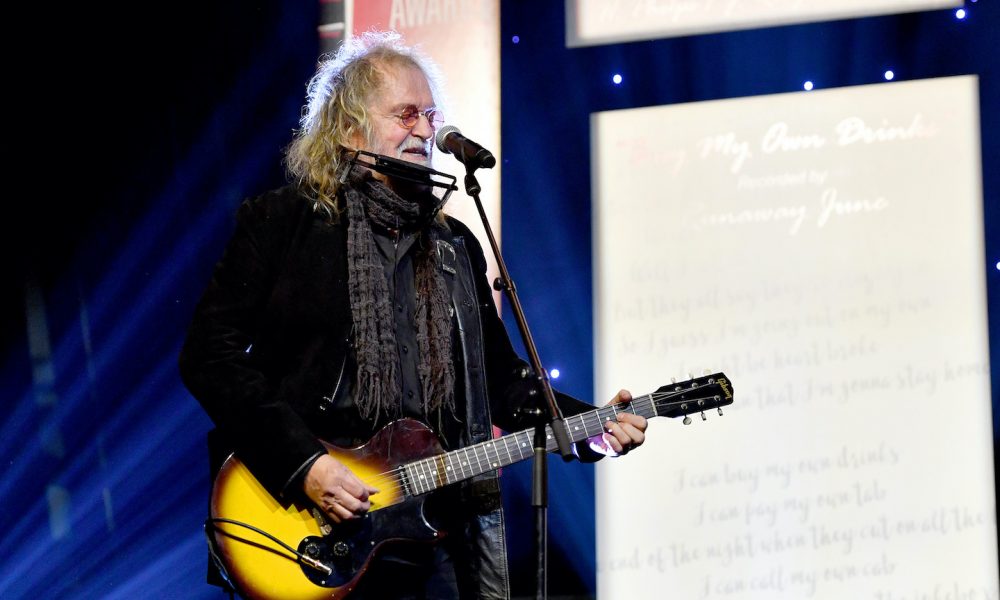 Ray Wylie Hubbard has announced details of his upcoming album Co-Starring Too. Due from Big Machine on March 18, it follows the 2020 set Co-Starring. and was produced by the artist with Julian Raymond.
The new album again features Ringo Starr, who was on its predecessor, as well as Willie Nelson (on "Stone Blind Horses"), rock artists Lzzy Hale and John 5, Steve Earle for "Hellbent Horses" (which has been shared ahead of the album), James McMurtry, Ann Wilson of Heart, and Wynonna Judd. Veteran singer-songwriter and Texas Songwriter Hall of Fame inductee Hubbard joins up with Wade Bowen, Randy Rogers, and Cody Canada, founder of Cross Canadian Ragweed, for "Till My Wheels Fall Off."
Three respected Texas writer-performers, Hayes Carll, James McMurtry, and Dalton Domino join Hubbard on "Fancy Boys"; Judd, Charlie Sexton, Gurf Morlix, and Jaimee Harris are all on "Pretty Reckless." Hale and John 5 contribute to "Naturally Wild," while "Ride or Die" features Eliza Gilkyson, Ray's son Lucas Hubbard, Starr, Steve Lukather of Toto and Ann Wilson.
"As a man of many friends," Hubbard says, "there were so very many people I just couldn't get on the one project. So many people I wanted to do things with, but I just couldn't. It stuck with me, and the more I thought about it, the more I thought, 'Why not make Co-Starring Too?' Beyond the pun, it's something I thought we could do, and do with the same kind of quality.
"When you're lucky enough to have this kind of collaborative power, you'd be a fool to not tap in. And when you've got Scott Borchetta and the Big Machine behind you, saying, 'Whoever you'd like…What do you want to do…?' Well, I'd be a fool to not make another one of these records. They're too fun, and because of the pandemic, it lets a lot of people stay creative when it's hard to get out on the road."
Pre-order Co-Starring Too, which is released on March 18.
The full Co-Starring Too tracklist is:
1. Stone Blind Horses (ft. Willie Nelson)
2. Groove (ft. Kevin Russell and the Shiny Soul Sisters)
3. Only a Fool (ft. The Bluebonnets)
3. Hellbent for Leather (ft. Steve Earle)
4. Naturally Wild (ft. Lzzy Hale and John 5)
5. Fancy Boys (ft. Hayes Carll, James McMurtry, Dalton Domino)
6. Texas Wild Side (ft. The Last Bandoleros)
7. Till My Wheels Fall Off (ft. Wade Bowen, Randy Rogers, Cody Canada)
8. Pretty Reckless (ft. Wynonna Judd, Jaimee Harris, Charlie Sexton, and Gurf Morlix)
9. Ride or Die (ft. Ringo Starr, Lucas Hubbard, Steve Lukather, Eliza Gilkyson, Ann Wilson)
10. Desperate Man (ft. Band of Heathens)