Re Styles, Singer, Performer, And Designer With The Tubes, Dies At 72
Styles sang with frontman Fee Waybill on such signature songs as 'Don't Touch Me There' and 'Prime Time.'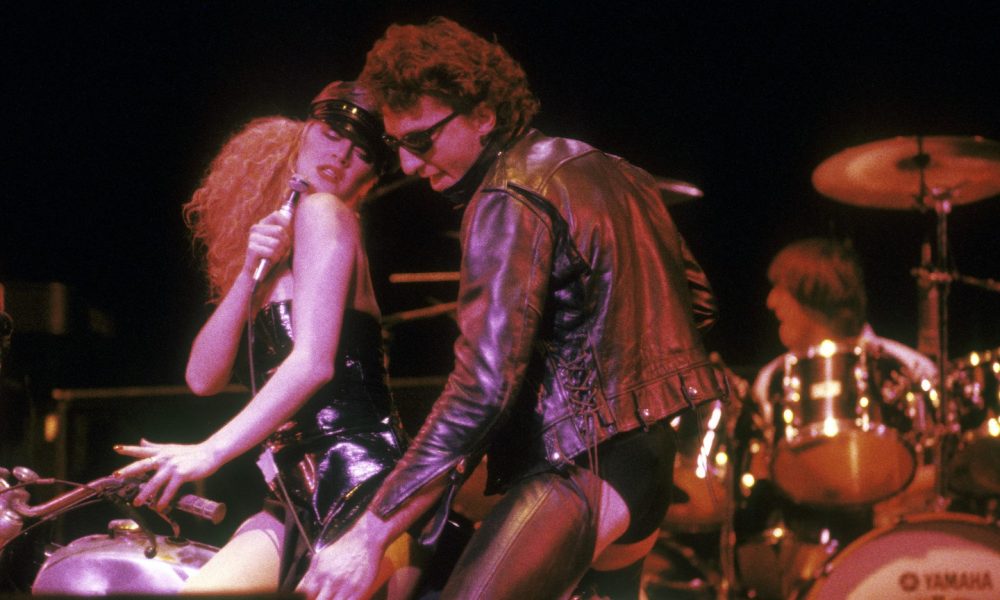 Re Styles, the model, actress, singer, and costume designer who became closely associated with modern rock glam band the Tubes, died on April 17 at the age of 72. She was well known for her role in designing the look and structure of the group's stage show, in which she took part, and for singing with frontman Fee Waybill on such signature songs as "Don't Touch Me There" and "Prime Time."
Styles was born Shirley Macleod in the Netherlands in 1950, and modeled in Penthouse and Playboy. She had film roles in Alejandro Jodorowsky's The Holy Mountain and Sun Ra's Space Is the Place and became part of the Tubes' entourage, and their outrageous show, after meeting them in 1975, the year that their self-titled debut album was released.
A review of the group's 1977 performance at London's Hammersmith Odeon described Styles' stage persona as "sometimes glamorous and perverse." She went on to marry the group's drummer Prairie Prince in 1979, and appeared with the band in the 1980 musical fantasy movie Xanadu, starring Olivia Newton-John. She stopped performing with the Tubes soon afterwards.
Styles' part in the deliberately over-the-top, melodramatic "Don't Touch Me There," produced by Jack Nitsche, was especially memorable. It helped the song to become a firm favorite of the punk era and to reach the Top 30 in the UK in 1977. It was on their second album, 1976's Young and Rich, on which Styles was credited with "funky-pretty vocals."
Her credit was for "vocals" on 1977's Now, on 1978's What Do You Want From Live (recorded at those Hammersmith Odeon shows) and 1979's Remote Control. "Prime Time," from that Todd Rundgren-produced album, reached the UK Top 40.
After her work with the Tubes, Styles became a landscape gardener in Seattle and is reported also to have worked as a home remodeler, party planner, and flower arranger.