'Recorded Here' Photographic Book To Capture The Early Days Of Squeeze
The book is being created via a Kickstarter campaign by the band's mid-1970s co-manager Lawrence Impey.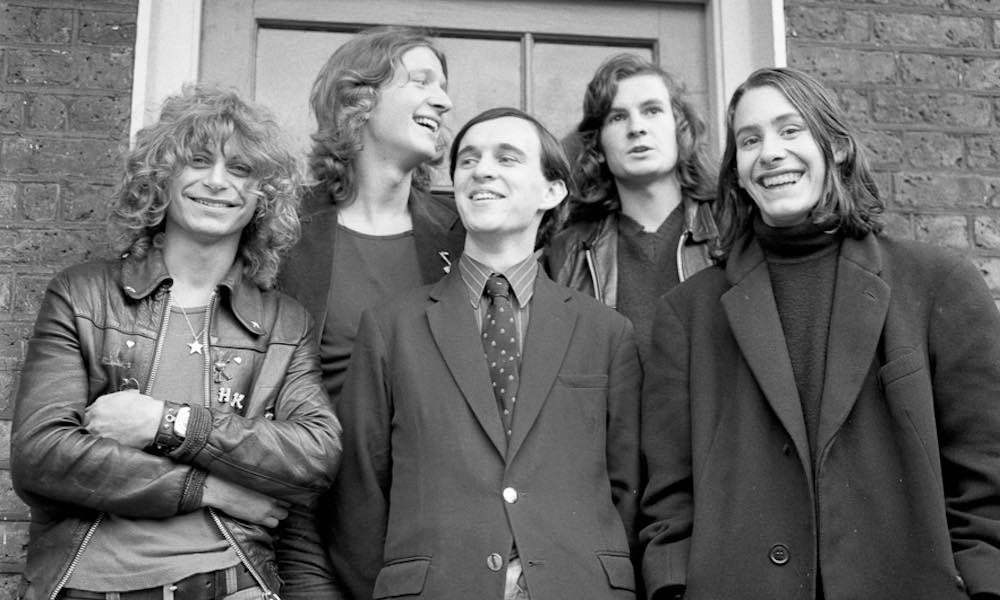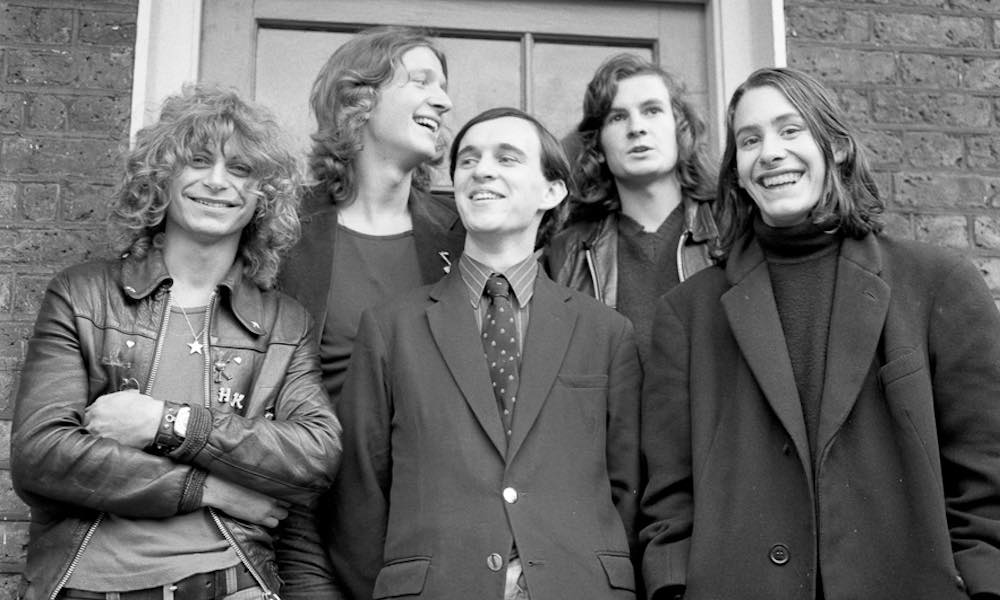 A photographic book depicting British pop-rock mainstays Squeeze in their formative days is to be published in the summer. Recorded Here: The Early Days of Squeeze is being created via a Kickstarter campaign by Lawrence Impey, who took the images when he co-managed the band with Miles Copeland in 1975 and 1976, well before their earliest recordings.
uDiscover Music spoke to Impey about the project yesterday (24), shortly before the campaign reached its initial investment target of £6,500. The campaign remains open for further donations until Saturday (29), and all those who pledge £40 or more before that deadline will receive a copy of the book. Estimated delivery is in July.
The book will feature a wide selection of photographs of Squeeze in their early line-ups, including the striking images you see here. Glenn Tilbrook and Chris Difford, who continue to front the much-loved band to this day in addition to their solo careers, are seen as well as keyboard player and later solo musician and music television presenter Jools Holland.
Explaining the background to his involvement with the group, and how he captured the photographs, Impey explains that he studied photography at college before later pursuing a career in IT. In the mid-1970s, he recalls, "I had a friend who lived in Forest Hill [in south-east London] and he was a friend of Peter Perrett's, later of the Only Ones. So I met Peter, and Glenn was playing guitar as a session musician for Peter, while he was between bands. That was how I met Squeeze.
"I introduced them to Miles Copeland, and co-managed the band with Miles for a year. Obviously, that was an opportunity for me to snap away at something I enjoyed. There's a lot of shots I took on the beach at Bridgend [in Wales], there's a shot outside a [gig in] St. Albans, and of other undefined gigs." Impey plans to meet with Difford next month to gather further information and background for the book.
"I had no experience of managing a band," he continues, "but I'd always been totally into rock and pop. The band were very young, but incredibly accomplished. I've got a couple of pictures of Glenn playing the piano — he could just pick up an instrument and that was it.
"[There was] Jools' amazing knowledge of people like Meade Lux Lewis, obscure boogie-woogie pianists, and then there was Chris, who could obviously write a lyric. The lyrics were just pouring out of him, actually."
Impey "dipped his toe in the water" of publishing last year with Tonewood, a high quality book of his photographs and Sue Rose's poetry. He hopes the Squeeze volume will be a fascinating window into the emergence of a group who went on to huge success both in the UK and around the world. The modern-day band tours in the US from tomorrow (26) as guests, along with KT Tunstall, of Daryl Hall and John Oates, interspersed with Squeeze's own headline shows. Both itineraries extending into the summer.
"It's quite an interesting thing to look back 45 years," says Impey of the book project. "We had a blast."
More information on the Recorded Here book, via Kickstarter, is available here. Listen to the best of Squeeze on Apple Music and Spotify.
Format:
UK English