Remi Wolf Returns With New Single 'Prescription'
The track is featured on Boots Riley's new show 'I'm A Virgo.'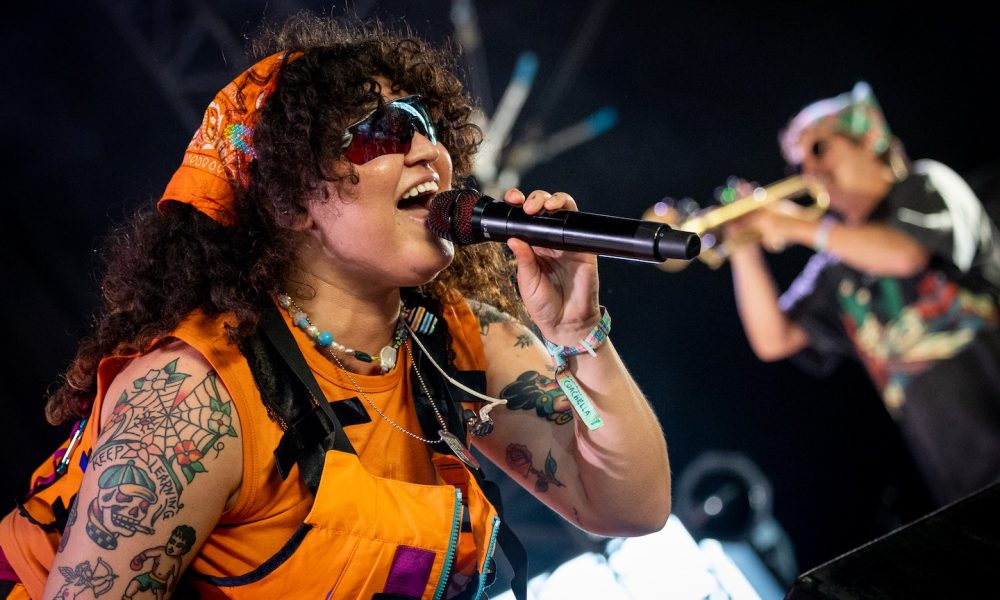 Genre-defying popstar Remi Wolf has released her first new single of 2023 with "Prescription," co-produced by Remi Wolf, Solomonophonic, and Knox Fortune.
Two versions of the new song, the result of a phone conversation between Remi and her friend Boots Riley, are out now, including a 7-minute extended edit. Known to many as the frontman for legendary hip-hop act The Coup, Boots also wrote and directed the critically acclaimed film Sorry To Bother You, which premiered at the 2018 Sundance Film Festival.
Remi Wolf - Prescription - Extended (Official Lyric Video)
Remi shared, "A few months ago, Boots Riley called me and we spoke about his new tv show I'm a Virgo. 24 hours later–this song was created inspired by that conversation and it is being featured in the tv show out this summer. I loved it so much that I wanted to release it and share it with you all as a special little something."
Boots further elaborated on the new single when he tweeted, "Remi Wolf did the fastest turn around4a song thats absolutely perfect for the I'm A Virgo scene its in. The song is a future classic. I called her up, talked about the scene, put my phone down. The next time I checked texts, this song, 'Prescription,' was there." I'm a Virgo is a coming of age story about Cootie (Jharrel Jerome), a 13-foot tall young Black man who lives in Oakland, California.
"Prescription" is full of warm synth lines, a shimmering horn section, and acoustic instrumentation all held together by a groovy pop backbeat while Remi reflects on how addicting new love feels. It's a mature take on the idea of puppy-love in which her voice carries so much emotion and sincerity while blurring the lines between pop, soul, and R&B. A live performance video of the song will also be released on May 17.