Rick Savage Stars In Episode 6 Of Def Leppard's 'Behind The Stadium Tour' Video Diary
The bassist reveals he has "the best job in the world" in the newly-shared episode.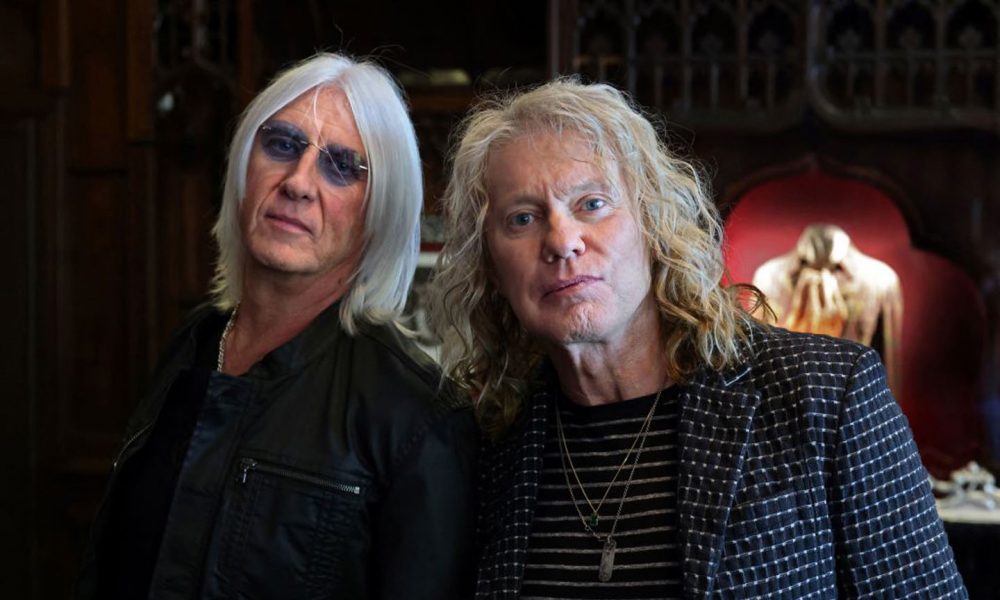 Bassist Rick Savage stars in the newly-released sixth episode of Def Leppard's 'Behind The Stadium Tour' video diary which kicked off on June 16 in Atlanta, Georgia.
Episode 6 also takes viewers to the stages at Detroit and Hershey, and shares more guitar stories, a new song on the setlist, singer Joe Elliott's performance of "Pour Some Sugar With Me" with Billy Joel, and more.
In the five-minute clip, which can be seen below, Rick Savage — known to all simply as Sav — reflects on the Detroit gig, saying: "Wow, Detroit. What a show. The crowd was fantastic. There was just a great energy about the set. Just within the stadium, from the get-go, right from the start, it was, like, bang! And we were with the crowd. The crowd with us all the way. And it just kept going like that — it just kept going up and up and up and up".
DEF LEPPARD - Behind the Stadium Tour - Episode 6: "I've got the best job in the world"
He continued: "It was just a great night — absolute great night. It's one of those nights where it reminds you what a great job I've got — it reminds me what a great job I've got".
"Playing in a band like this is just fantastic. And every so often you have a night like tonight that just jogs your memory and [you] go, 'I've got the best job in the world.' And it was because it was fantastic".
Leppard are co-headlining 'The Stadium Tour' with Mötley Crüe, with support from Poison and Joan Jett & The Blackhearts. Their set on the tour includes some of the band's biggest hits, such as "Pour Some Sugar On Me", "Photograph" and "Rock Of Ages" — as well as songs from the group's latest album, Diamond Star Halos, among them "Kick" and "Fire It Up".
Def Leppard's long-delayed North American trek was originally planned for 2020 and later moved to 2021 and then to 2022. 'The Stadium Tour' will conclude on September 9 in Las Vegas, Nevada.
Watch every episode of 'Behind The Stadium Tour' on Def Leppard's official YouTube channel.