Rick Wakeman Announces English Rock Ensemble Tour Dates For 2022
The tour kicks off March 30 at London O2 Shepherd's Bush Empire.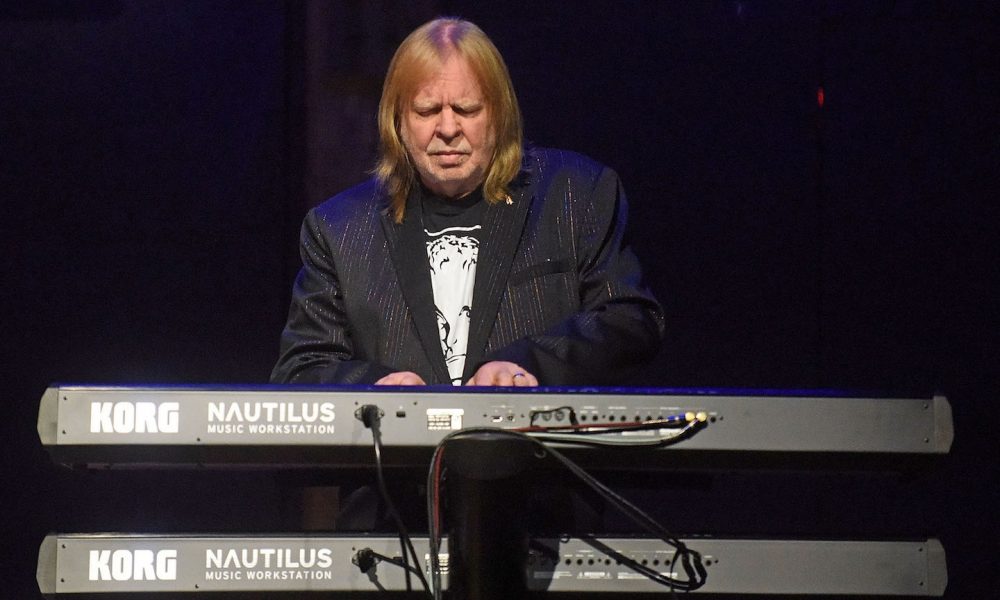 Rick Wakeman is to play five headlining shows with the English Rock Ensemble in spring 2022. The concerts will reportedly feature material from his most recent rock album, The Red Planet.
Wakeman explains, "On the rare occasions I am able to get the English Rock Ensemble together, it's always very exciting for me, as the setlist determines the lineup. This particular show will include some songs that various female singers have sung with me over the years and because we will be playing some tracks from The Red Planet, there will also be additional musicians in order to do the music justice."
Joining him on the stage are: Dave Colquhoun (guitars and backing vocals), Tony Fernandez (drums and percussion), Lee Pomeroy (bass and backing vocals), Hayley Sanderson (vocals), and Adam Wakeman (keyboard, guitars and backing vocals).
The English Rock Ensemble was originally founded in 1975 as a solo project by Rick after leaving Yes and has continued to play together intermittently over the years with a fluid lineup. It's been nearly 20 years since they last toured the UK.
Wakeman is also currently in the middle of the long-delayed follow-up to 2019's sell-out 'The Grumpy Old Rock Star' tour with 'The Even Grumpier Old Rock Star' tour of North America.
Having made his name creating prog rock extravaganzas, in his solo shows Wakeman – who was recently awarded a CBE (Commander of the Order of the British Empire by Queen Elizabeth II – returns to his roots with a program packed with virtuosic piano performances and hilarious anecdotes, inspired by his 50-plus-year career.
Repertoire has ranged from his solo works and his stints in the band Yes through to his early days as a session musician playing keyboards on such classics as David Bowie's "Life On Mars," plus surprises like his unique interpretations of Beatles hits and many more memorable tunes, adapted for the grand piano. And all of this glorious music is punctuated by riotous reflections on his life and the people he's met along the way.
Buy or stream Rick Wakeman's Piano Portraits.
Rick Wakeman And The English Rock Ensemble 2022 Tour Dates:
03.30.2022: London O2 Shepherd's Bush Empire
03.31.2022: Birmingham O2 Academy
04.01.2022: Glasgow O2 Academy
04.02.2022: Sheffield O2 Academy (as part of HRH Prog XII)
04.03.2022: Newcastle O2 City Hall