Robert Glasper Tells Apple Music About 'Black Radio III,' Genre Hopping, Dinner Party, And More
One topic discussed centered around balancing fun and politics on 'Black Radio III.'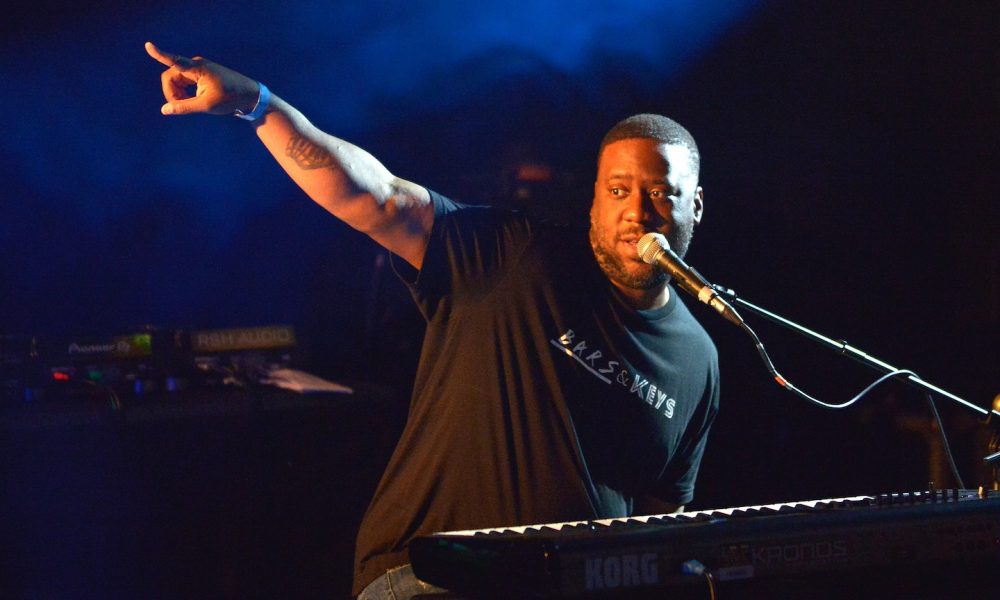 To cap off Black History Month, Robert Glasper visited Ebro for a conversation about the latest entry in his Black Radio series, Black Radio III, jumping between genres, collaborating with H.E.R. and Esperanza Spalding, winning a Grammy for "Better Than I Imagined," the next Dinner Party album, and more. Watch the interview here.
One topic discussed centered around balancing fun and politics on Black Radio III. Glasper said, "Some people use music as an escape. You know what I mean? And I have to balance that and think about that. But with this Black Radio album, I haven't done a Black Radio record in like eight years. And I was like, 'You know what? I have to say something.' Especially over the last three years, it's been so much, you know what I mean? It's been so much in general, but just like the last three years we've been able to really pay attention to it because we've been home, it's been the pandemic has happened, so much has happened. So I wanted to just address a bunch of the elephants in the room off top and get it out the way."
Glasper also revealed some interesting tidbits about new music. "I can say this now, I'm going to put out an extended version of Black Radio III where I have more songs, and have interludes that can stand on their own, because it's a whole 'nother album. You know what I mean? So that's what's going to end up happening now.
Like its predecessors, the new studio album celebrates Black joy, love, and resilience and features Grammy-winning single "Better Than I Imagined" featuring H.E.R + Meshell Ndgeocello and "Shine" featuring D Smoke and Tiffany Gouché. Black Radio III's guests also include the aforementioned Q-Tip and Esperanza Spalding, Jennifer Hudson, H.E.R. Yebba, Common, Ty Dolla $ign, Ant Clemons, India.Arie, and more.
Glasper mused on the project, sharing "I couldn't think of a better way to celebrate the 10 year anniversary of Black Radio than by releasing Black Radio 3… Hopefully, it inspires more to come."