Foo Fighters, Jay-Z, Carole King, And More Honored At Rock & Roll Hall Of Fame Ceremony
McCartney introduced the Foo Fighters, while Taylor Swift honored Carole King.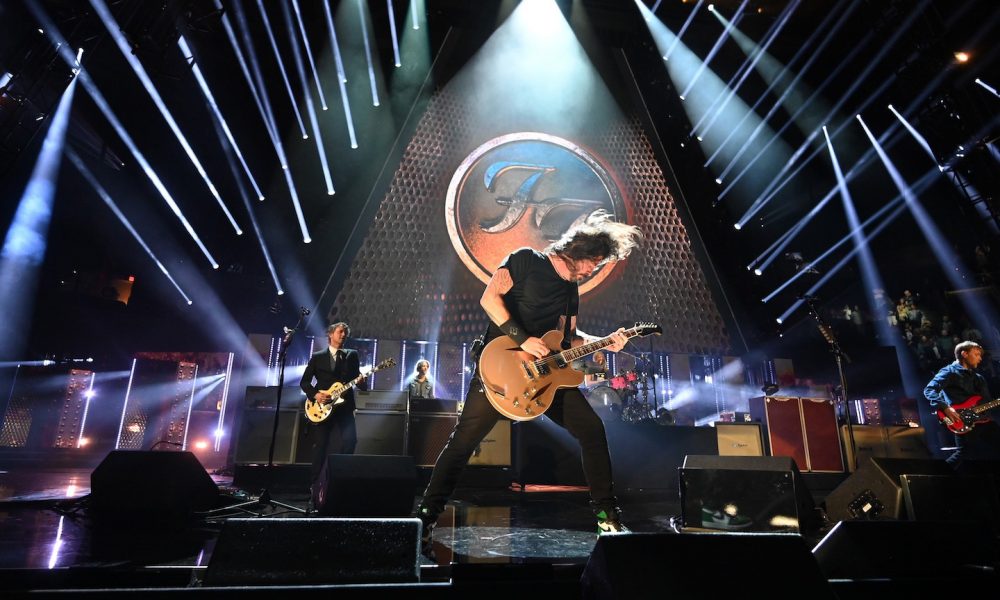 The 2021 Rock and Roll Hall of Fame induction ceremony honored Tina Turner, Carole King, The Go-Go's, JAY-Z, Foo Fighters, and Todd Rundgren. The event also saw surprise appearances from Dave Chappelle, Eminem, and Jennifer Lopez, along with performances by Paul McCartney (performing with Foo Fighters) Taylor Swift, LL Cool J, Carole King, Jennifer Hudson, Christina Aguilera, and the Go-Go's.
"Rock and roll is a magical thing that contains so many elements," McCartney told the capacity crowd at Cleveland, Ohio's Rocket Mortgage Fieldhouse while he was introducing the Foo Fighters. "It's like all of the people we've heard tonight. I mean, it's just unbelievable. I feel super privileged to be here."
The 2021 event was a return to the monumental in-person events of years' past, and the first one to take place since John Sykes took over as Hall of Fame chairman.
No information was given out about the Jay-Z segment in advance of the evening, but he didn't wind up performing, and nobody played on his behalf. There was a virtual address by President Obama, and a tribute video that featured a group of celebrities including LeBron James, David Letterman, Diddy, Chris Martin, Ed Sheeran, Lin-Manuel Miranda, Jamie Foxx, Chris Rock and John Legend, along with Beyoncé and Blue Ivy.
Swift took the stage for a synth-pop rendition of Carole King's "Will You Still Love Me Tomorrow." When it was done, Swift addressed the crowd. "I cannot remember a time when I didn't know Carole King's music," she said. "I was raised by two of her biggest fans, who taught me the basic truths of life as they saw it: That you should treat people the way you want to be treated, that you must believe that you can achieve whatever you want to in life, and that Carole King is the greatest songwriter of all time."
Visit the official Rock & Roll Hall Of Fame website for more information.