Rodrigo Y Gabriela Share Live Performance Video For 'Descending To Nowhere'
The 'Take Away Show' is presented by La Blogothèque.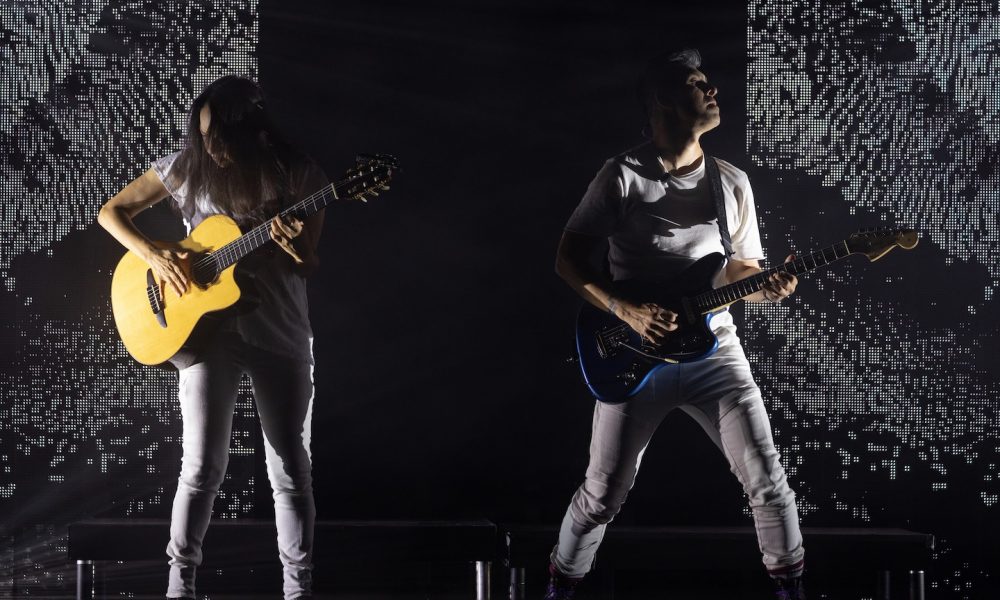 Grammy Award-winning guitar virtuosos Rodrigo y Gabriela have announced today's premiere of "Descending To Nowhere | A Take Away Show," a new live performance video filmed at an empty Théâtre des Bouffes du Nord in Paris between two sold-out gigs last month and presented exclusively via La Blogothèque.
The original version of "Descending To Nowhere" is among the key moments on Rodrigo y Gabriela's landmark new album, In Between Thoughts…A New World, available now via ATO Records. A special custom color deluxe 2xLP vinyl edition is available exclusively at Rodrigo y Gabriela's official website, limited to 2,000 copies and featuring a translucent "Galaxy" custom-colored LP in a gatefold package alongside a bonus LP collecting all nine tracks from last year's profoundly metaphysical Stages project on opaque "Galaxy" custom colored vinyl.
Rodrigo y Gabriela - Descending To Nowhere | A Take Away Show
Rodrigo y Gabriela's eagerly awaited follow-up to 2019's Grammy Award-winning Mettavolution and first full-length collection in four years, In Between Thoughts…A New World arrives as one of the duo's most revelatory offerings yet—a spontaneously composed unified work primed to bring about the same expansion of consciousness that inspired its creation.
Self-produced by Rodrigo y Gabriela at their studio in Ixtapa, Mexico, the album includes such singles as "The Eye That Catches The Dream," "Egoland," "True Nature" (recently added to added to Spotify US's New Music Friday playlist), and the aforementioned "Descending To Nowhere."
A No.1 Most Added hit at Non-Com Radio outlets nationwide, "Descending To Nowhere" had its world premiere with an in-depth and illuminating "Origins" feature via Consequence and was quickly named by Paste as of one of "The 10 Best Songs of February 2023," hailing it as "an irresistible groove that builds and ebbs as it showcases delicious electric licks and the promised orchestral swells." An official music video, directed by acclaimed Mexican filmmaker/broadcaster Olallo Rubio, is streaming now on YouTube.