'Tumbling Dice' And 'Hot Stuff' Preview Rolling Stones' El Mocambo Album
The tracks arrive ahead of the May 13 release of 'Live At The El Mocambo,' from the band's unique, 'secret' Canadian gigs of 1977.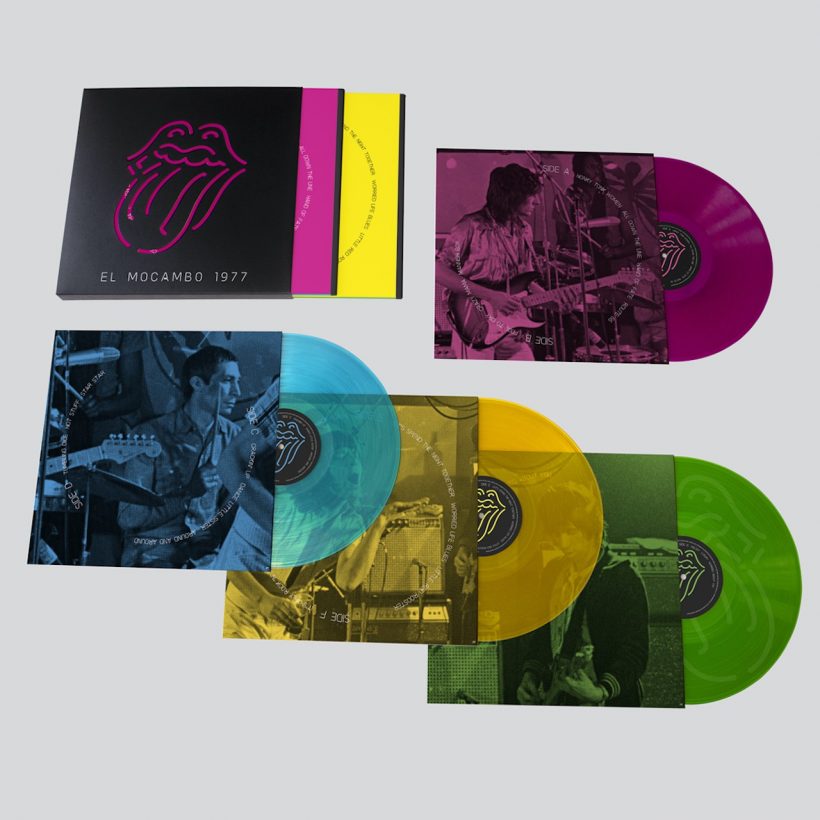 The Rolling Stones have shared two more previously unheard recordings from their famed performances at the 300-capacity El Mocambo club in Toronto in 1977.
In the series of events and releases around the band's 60th anniversary, the tracks "Tumbling Dice" and "Hot Stuff" are now available (complete with visualizer videos) from the club gigs, which have a special place in Stones folklore for their fans worldwide. The recordings follow the recent appearance from the "El Mo" shows of "It's Only Rock 'N' Roll" and "Rip This Joint," also available on all digital services. All four performances preview the May 13 release of Live At The El Mocambo, the first-ever release of the unique, "secret" gigs, which saw the Stones playing under the name the Cockroaches for lucky Canadian fans some 45 years ago.
The Rolling Stones - Tumbling Dice | Live at El Mocambo, 1977
The release of the El Mocambo material comes as the band prepare for their SIXTY summer tour of Europe, which opens in Madrid on June 1 and runs until July 31 when it concludes in Stockholm. The tour includes two flagship shows in London at Hyde Park on June 25 and July 3.
The Rolling Stones - Hot Stuff | Live at El Mocambo, 1977
Live At The El Mocambo will be available on double CD, 4 LP black vinyl, 4 LP neon vinyl and digitally. It contains the Stones' full set from the show of March 5, 1977, as well as three bonus tracks from the following night, newly mixed by Bob Clearmountain. Only four performances from the Canadian shows have ever been officially released up until now. "Mannish Boy," "Crackin' Up," "Little Red Rooster," and "Around and Around" made up one side of the double LP Love You Live, released a few months later in September 1977.
The album will be followed on June 10 by the multi-format release of Licked Live In NYC, another landmark from the Stones' incredible live history, recorded at their New York show of 2003 at Madison Square Garden.
Pre-order Live At The El Mocambo, which is released on May 13.