Rush's Geddy Lee's Memoir 'My Effin' Life' Set For November Release
The Canadian multi-instrumentalist's long-awaited book will be published by Harper Collins on November 14.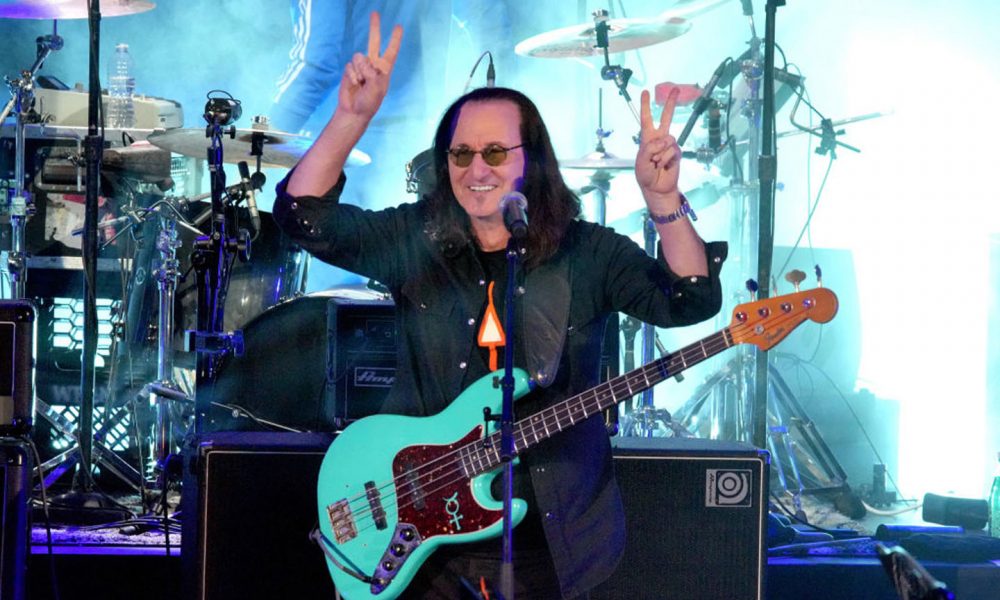 Legendary Rush bassist/vocalist Geddy Lee is set to release a new memoir later this year. The Canadian multi-instrumentalist has now revealed the details behind the book, titled My Effin' Life, which is set for publication in November.
The book was first touted in 2021 when Lee shared that he was working on an "epic-length account" of his life "on and off stage". The idea came to light during lockdown. "Little did I know that as of March 2020 I'd be locked down for over a year and a half," Lee explained, "the longest time I'd spent in Toronto since I was 19 and hit the Northern Ontario bar circuit with Rush."
Shop the best of Rush's discography on vinyl and more.
Lee previously worked with Daniel Richler in 2018 when he co-wrote Geddy Lee's Big Beautiful Book of Bass alongside the Rush man. Lee has since revealed that Richler was a major influence behind his memoir.
"[He] saw how I was struggling in the aftermath of [former bandmate Neil Peart's] passing, and tried coaxing me out of my blues with some funny tales from his youth, daring me to share my own in return."
"And soon my baby-step stories were becoming grownup chapters. Being the nuclear obsessive that I am, I'd write and re-write them, reassessing perspectives in the narrative not just by scouring my memory banks but my diaries and piles of photo albums too… In a voice that sounded, well, just like me, a presentable, epic-length account of my life on and off the stage was taking shape: my childhood, my family, the story of my parents' survival, my travels and all sorts of nonsense I've spent too much time obsessing over."
Now, the memoir is complete, and Lee has titled it My Effin' Life. The book is due for release on November 14 via HarperCollins.
Rush completed their final large-scale R40 Tour in 2016. With the band basically done, there were still hopes of them continuing on. However, in 2020, when Neil Peart died from brain cancer the band was over. "There's no way Rush will ever exist again because Neil's not here to be a part of it," Alex Lifeson said in an interview with Eddie Trunk in 2021.
Lee and Lifeson returned to the stage together in 2022 at the South Park 25th anniversary concert then later that year at the two tributes in London and Los Angeles for Taylor Hawkins, the late drummer of Foo Fighters.