Samara Joy Shares Deluxe Edition Of 'Linger Awhile'
The new version features imaginatively distinct alternate versions and never-before-heard b-sides.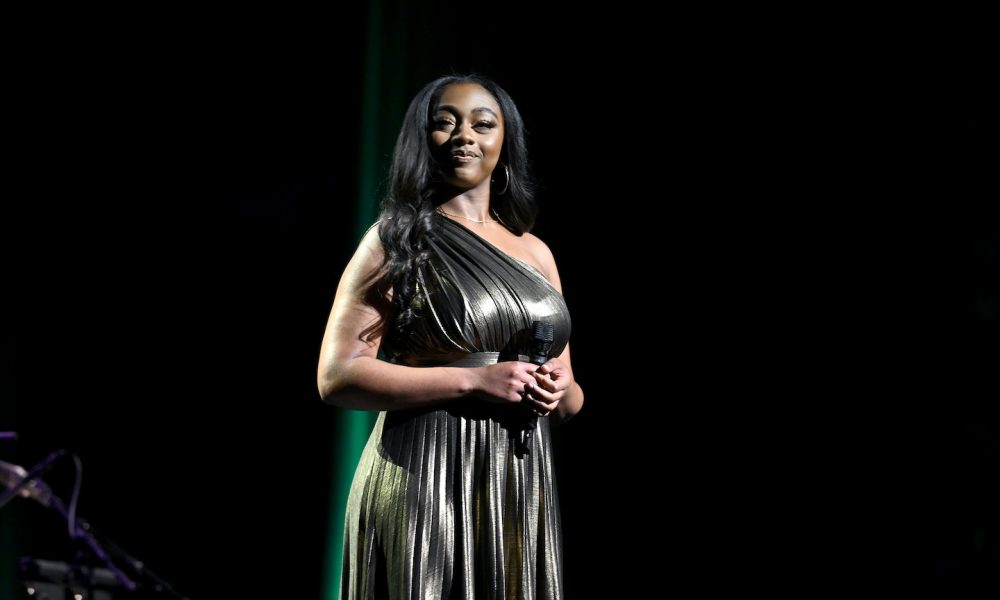 Samara Joy has released Linger Awhile (Deluxe Edition), an expanded version of her Grammy-winning album Linger Awhile, featuring imaginatively distinct alternate versions and never-before-heard b-sides.
The album includes brand new music plus fan-favorites like "Guess Who I Saw Today" and "Can't Get Out Of This Mood," which Samara performed at this year's Grammys before taking home awards for Best New Artist and Best Jazz Vocal Album.
The Deluxe Edition of Linger Awhile features five new tracks, including Samara's rendition of "I Miss You So," a nod to Nat "King" Cole's version of the song. As part of the expanded edition, the album also features "Duo Versions" of three tracks, with Samara on vocals and six-time Grammy nominated piano master Gerald Clayton on piano.
Also included is a soulful trio version of "Guess Who I Saw Today," featuring and arranged by acclaimed keyboardist Shedrick Mitchell, and "Sometimes Today Seems Like Yesterday," written by and in tribute to Barry Harris, a mentor of Samara's who passed away shortly before the recording of Linger Awhile.
Since Samara's breakout Grammy wins, Linger Awhile has reached No.1 on Amazon Best Sellers, Billboard Jazz, Pandora Trendsetters, iTunes and Amazon's digital-music and CD-sales, and more. Samara has garnered nearly one million followers on Instagram and TikTok, and her tour dates all over the world are selling out, including a week-long engagement at the famous Village Vanguard in NYC.
Recorded at Sear Sound in New York City by Chris Allen and produced by Matt Pierson, Linger Awhile features exemplary musicianship by Pasquale Grasso (guitar), Ben Paterson (piano), David Wong (double bass), and Kenny Washington (drums).
The tracklist is comprised of treasured songs by George Gershwin ("Someone To Watch Over Me") and Thelonious Monk ("Round Midnight"), and also includes Samara's original lyrics on Fats Navarro's "Nostalgia (The Day I Knew)."