Samara Joy Will 'Linger Awhile Longer' With New Deluxe Album Editions
The Grammy-award winning jazz singer has also dropped a new single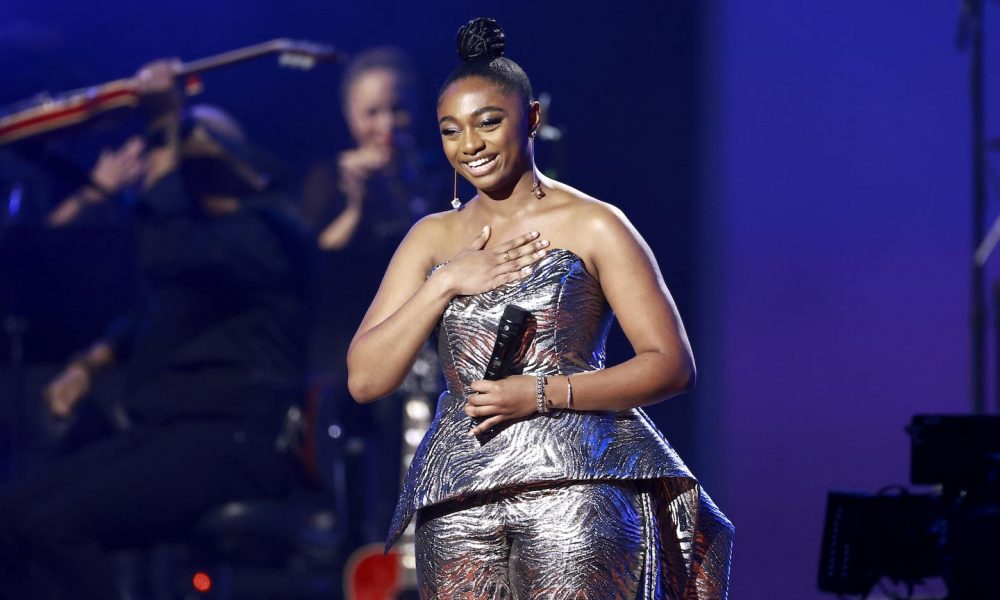 Jazz darling Samara Joy is giving fans not only one, but two new versions of her Grammy-award-winning album Linger Awhile.
Linger Awhile (Deluxe Edition) is an expanded version of the album, featuring alternate arrangements of album tracks along with a collection of never-before-heard b-sides. Fans can get a taste of the new songs on this edition with Joy's single, "I Miss You So," out today, ahead of the release date on May 19.
The second version, Linger Awhile Longer includes an exclusive LP with bonus material and is set for release on June 16.
Both versions will feature all of the original album's material, including its most beloved tracks, such as "Guess Who I Saw Today," "Sweet Pumpkin," and "Can't Get Out Of This Mood."
Samara Joy - I Miss You So (Audio)
The latter track garnered new acclaim after Joy performed it at the Grammys earlier this year, where she took home Best New Artist and Best Jazz Vocal Album for Linger Awhile. Linger Awhile is Joy's debut project with Verve Records, home to the world's largest jazz catalog, including iconic artists like Ella Fitzgerald, Nina Simone, and Billie Holiday. At only 23 years old, Joy is making a name for herself among the greats.
The Bronx native recorded Linger Awhile at NYC's Sear Sound with Chris Allen and Matt Pierson, and features musicians Pasquale Grasso (guitar), Ben Paterson (piano), David Wong (double bass), and Kenny Washington (drums). The album is a collection of jazz classics recorded with Joy's personal style and sensibilities. It additionally features original lyrical work from Joy on a new version of bebop-pioneer Fats Navarro's "Nostalgia (The Day I knew)."
Joy is currently playing a string of shows at the iconic NYC jazz bar, the Village Vanguard, which will conclude with a performance on April 30th. She has shows announced through early next year, including dates at jazz festivals, concert halls, clubs, and even museums.
Pre-order Linger Awhile (Deluxe Edition) and Linger Awhile Longer.