Sean Ono Lennon Interviews McCartney, Elton, Julian For BBC Radio
The hour-long 'John Lennon At 80' programs will be broadcast on October 3 and 4.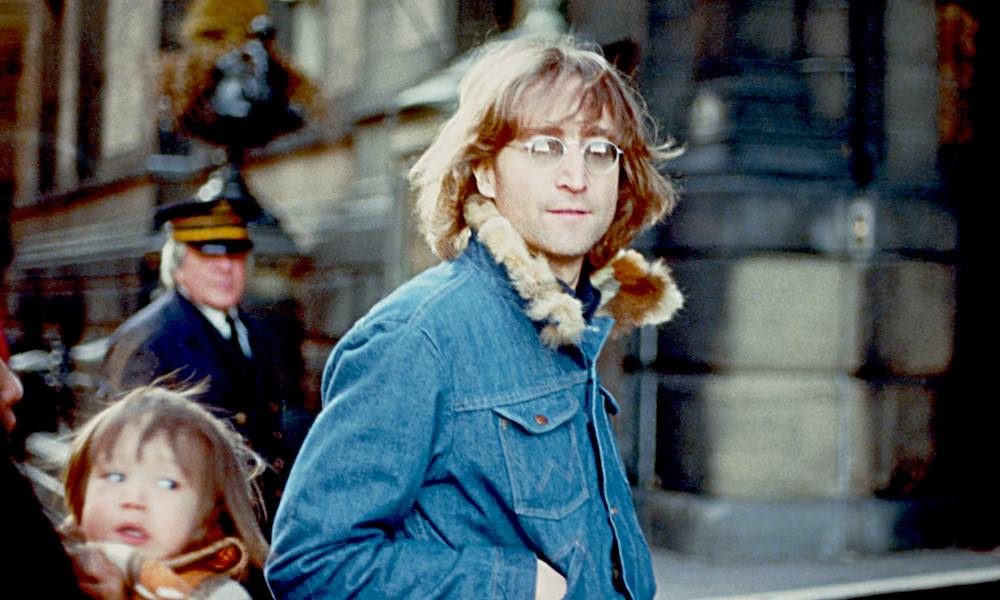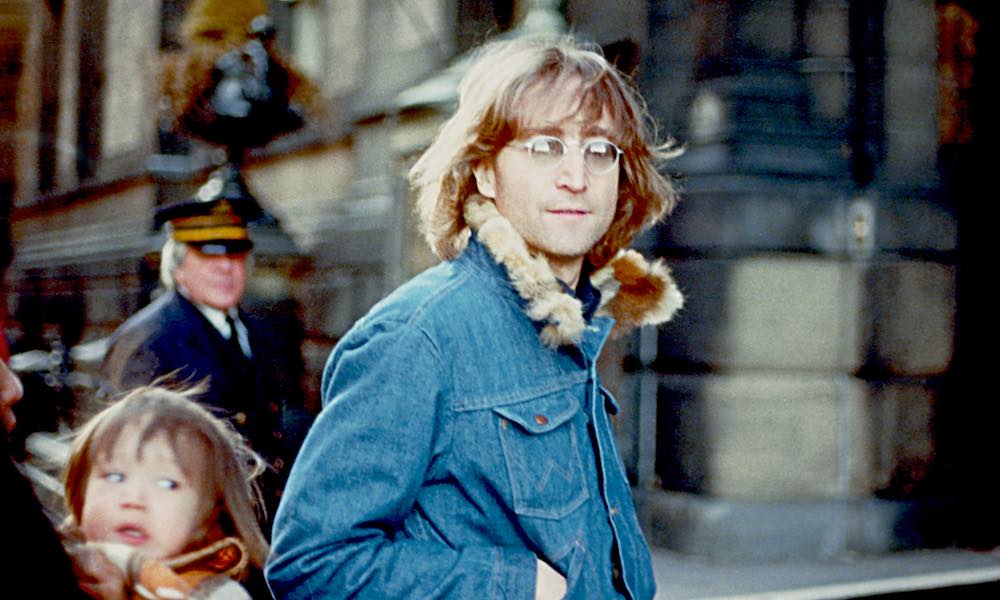 In a two-part documentary for national UK broadcaster BBC Radio 2, Sean Ono Lennon will mark what would have been his father's 80th birthday on October 9 by interviewing Julian Lennon, Paul McCartney and Elton John. The hour-long John Lennon At 80 programs will be broadcast on October 3 and 4, both at 9pm BST.
The network will augment these exclusive shows with John Lennon at the BBC, featuring classic performances and interviews from the archives, on October 4 between 7pm and 9pm. All of the shows will be broadcast on BBC Radio 2 and on the BBC Sounds app, available to listen again on the latter for 30 days.
The two new programs throw fresh light and a very personal perspective on Lennon's life and work. As Sean talks in public for the first time with his older stepbrother Julian, they share thoughts and recollections about their father's compositions and key moments in his life. It's also the first time Sean has spoken publicly with Paul McCartney and Sean's godfather, Elton John.
"John Lennon is one of the Radio 2 audience's most popular and best loved musicians," says the network's head of station, Helen Thomas, "so we're thrilled and honored that Sean's first-ever radio program in which he talks at length about his father, alongside his brother Julian, Paul McCartney and Elton John, will be broadcast on our network."
"Overwhelming" 'Double Fantasy'
In the shows, Julian remembers how his father bought him a guitar when he was about 11 years old, and an early school gig that he sent to John on a cassette. He and Sean recall Lennon's final album, Double Fantasy, which Sean describes as "overwhelming" to listen to, since some of the earliest memories of his life are of being in the studio with his dad during the recording.
They compare notes on finding out that their father was a Beatle. Julian remembers seeing fans at the end of the garden each day when he was growing up in England, aged only two or three, and Sean describes similar scenes outside their home at the Dakota building in New York.
McCartney tells Sean about his first meeting with Lennon: "I look back on it now like a fan, how lucky was I to meet this strange Teddy Boy off the bus, who played music like I did and we get together and boy, we complemented each other!" Sean asks Paul about his grandmother, John's mother Julia, who died when John was only 17. "She was a doll, you would have loved her," he says, explaining how much like John she was.
"We enjoyed the process of learning together"
Lennon's youngest son also asks Paul about his early work with John. "There were a few songs that weren't very good…you know, clearly young songwriters who don't know how to do it." He then picks up his guitar and plays an excerpt of a Lennon/McCartney song that they never recorded, "Just Fun." "Eventually," Paul reflects, "we started to write slightly better songs and then enjoyed the process of learning together so much that it really took off."
On the Let It Be period, Paul says he always remembered it as a gloomy time in The Beatles' late history until he saw some recently-discovered footage of the recording sessions, which will form the basis of director Peter Jackson's 2021 Get Back documentary on the period. He recalls a photo, taken by Linda, soon to become his wife, of himself and John writing during the sessions, which reminds him of the strength of his friendship with John.
He tells Sean that John's apparent confidence was a "shield," and that his wit covered his insecurities: "'Wait a minute, there's this guy John Lennon who's like a genius, clever, witty, confident, and everything, why would he have insecurities?' Because we're all fragile beings."
I Saw Her Standing There (Live From Madison Square Garden, USA/1974)
In his conversation with Sean, Elton John tells the story of cycling eight miles to buy a copy of Sgt. Pepper's Lonely Hearts Club Band in Hatch End, Middlesex. He also says: "When I met your dad, I felt like I'd known him all my life and that's the biggest compliment I can pay him." He discusses Lennon's final live appearance as a surprise guest at Elton's Madison Square Garden show in 1974, where John was reunited with Yoko Ono. She fell pregnant soon afterwards with Sean, and named Elton as their son's godfather.
Ain't That A Shame (Remastered 2010)
The John Lennon at the BBC programming on October 4 will play material from early Beatles days to the BBC interview with broadcaster Andy Peebles, recorded two days before his death in December 1980. Excerpts include John's 1971 appearance on the Parkinson show with Yoko; his performance of his own poetry on Peter Cook and Dudley Moore's 1960s comedy series Not Only…But Also; and a conversation with BBC presenter Bob Harris about the Rock 'N' Roll and Walls And Bridges albums for The Old Grey Whistle Test.
Instant Karma! (We All Shine On)
There's also an early profile for the BBC World Service with Brian Matthew, and Lennon's explosive 1969 interview with veteran New York Times war correspondent Gloria Emerson, filmed for the BBC's 24 Hours. The programming also features solo tracks as remastered for the upcoming GIMME SOME TRUTH. The Ultimate Mixes. compilation. There will also be covers of some famous Lennon works by Katie Melua, Roachford, Aloe Blacc, and Jack Savoretti, with the BBC Concert Orchestra.
GIMME SOME TRUTH. The Ultimate Mixes. is released on October 9. Pre-order it here.
Listen to the best of John Lennon on Apple Music and Spotify.