The Beatles' 'Get Back' Documentary: Everything You Need To Know
The forthcoming Peter Jackson-directed 'The Beatles: Get Back' documentary will offer a revelatory look at the band. Here's what we know so far.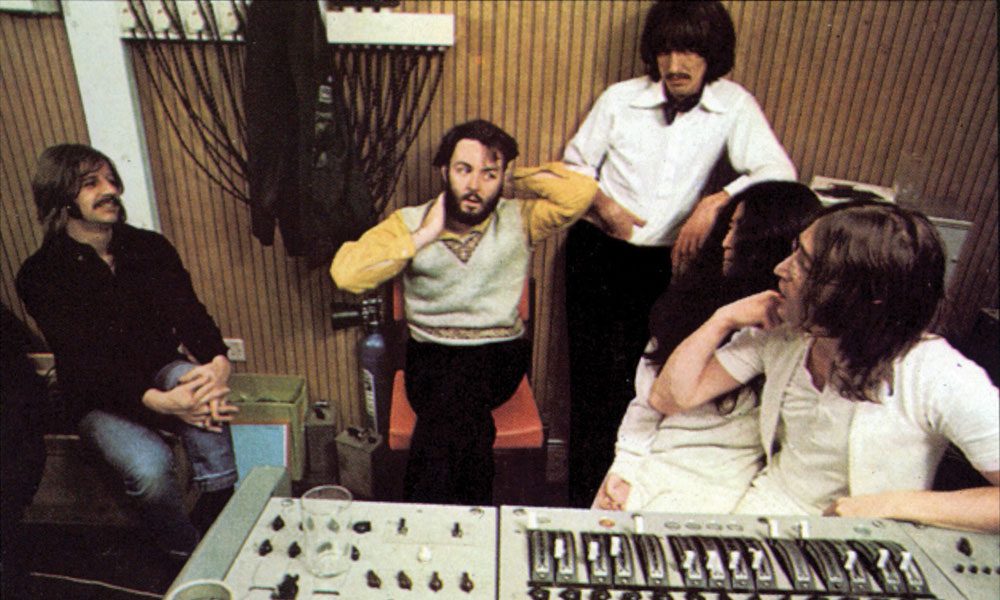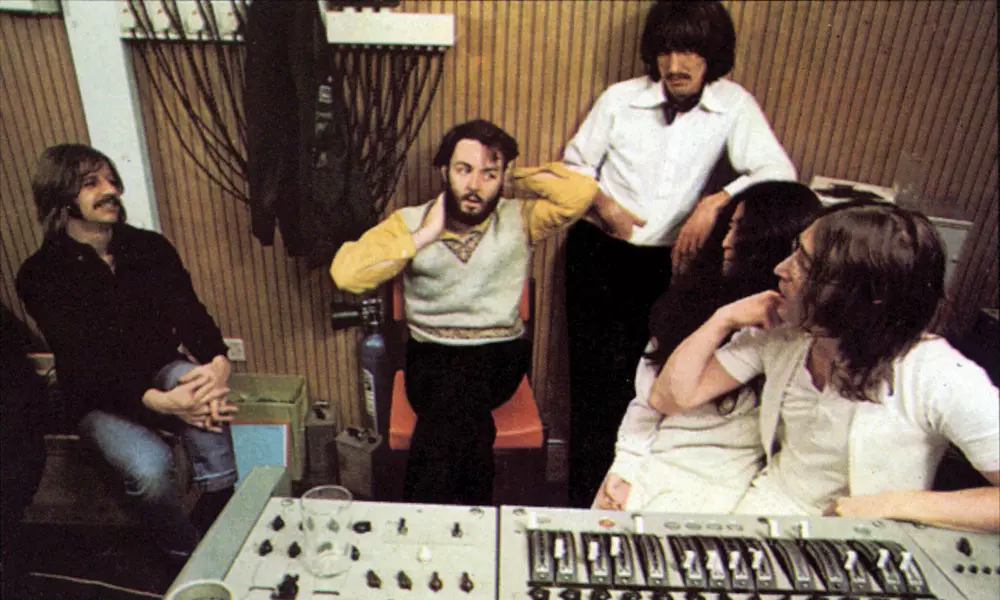 At the beginning of 2019, Apple Corps Ltd and WingNut Films Ltd announced a new Beatles documentary, which would be based around 55 hours of previously-unreleased studio footage from the band's 1969 "Get Back" and Let It Be sessions. Over the past two years, new information has continued to drop about the film, which was helmed by the Academy Award-winning director Sir Peter Jackson. Initially slated for a September 2020 release, The Beatles: Get Back will air on Disney+ between November 25-27.
As we await its premiere, here's what we know so far about The Beatles: Get Back.
It was made with the full co-operation of the band
Both Paul McCartney and Ringo Starr have sung the film's praises, while John Lennon's widow, Yoko Ono Lennon, and George Harrison's widow, Olivia Harrison, have also offered their full support of the project.
It will be the ultimate fly-on-the-wall experience
"It's like a time machine transports us back to 1969, and we get to sit in the studio watching these four friends make great music together," Peter Jackson has said. The footage used in Get Back was originally shot for Michael Lindsay-Hogg's 1970 documentary, Let It Be, which captured intimate moments in the studio while the band rehearsed and recorded the songs for what would be their final album. The footage, now revisited by Jackson in a new light, is the only material of note that documents The Beatles at work in the studio.
It will feature the famous rooftop performance in its entirety
On January 30, 1969, The Beatles played a surprise performance on the roof of their Savile Row studio. Though footage of the live set has been well documented over the years, it has never been shown in its entirety. Jackson's film will include the entire 42-minute performance.
Ringo recently shared his recollections of that iconic performance with Variety: "We'd decided to play together, as a live band. And we did think of other venues, and then we thought, 'Wait, let's just go up on the roof.' And Michael shot that stuff on the roof really great, with a lot of cameras." While the original film showed roughly 20 minutes of the performance, Ringo shared that he was thrilled to see the set in its entirety, adding "it's great."
The Beatles - Don't Let Me Down
The first cut was 18 hours
"The first cut was 18 hours long and I'd hoped that there'd be an appetite to say, 'OK, let's do a six-hour version,' shared Jackson in a new interview with GQ. All the footage we've been cutting is there and we just left it as a cut scene, so it didn't take us long to put a longer version together. I knew in this world of the internet and streaming and everything else, that we would find a home somewhere for a longer version – so that took the pain away from having to cut stuff out."
Jackson used digital technology in combination with archival footage
Jackson explained in the same interview that they adopted technology from the film They Shall Not Grow Old to balance the film's color palette, but little else was changed. It left the director feeling envious of fashion during that era. "All we've done is use the technology we developed for the WW I film 'They Shall Not Grow Old,' taking all this old First World War footage and restoring it. We haven't tried to push the primary colors of the clothing up or anything. We've done no tricks like that. We've just balanced the skin tones, and the colors that you see, I'm assuming, are the colors that were there on the day. I mean, it does make you jealous of the 1960s, because the clothing is so fantastic."
'Get Back' is a celebration
In the introduction to his interview with Peter Jackson in GQ, journalist Dylan Jones outlined how the new film is less of a bummer than the original. "'The Beatles: Get Back' is another step on the long and winding road to enhanced immortality, as the films show The Beatles at the very top of their game and not deteriorating, as they appeared to be in Michael Lindsay-Hogg's 'Let It Be.' The Beatles' very last film was a massive downer when it was released in 1970 and it has remained a downer ever since." In short, Get Back is a celebration.
You can expect to hear new music
In addition to the 55 hours' worth of film, Jackson is also working with 140 hours' worth of audio recordings. Several of the songs culled during the sessions were included in the 1996 Anthology 3 compilation, which featured outtakes and demos from "The White Album", Abbey Road, and Let It Be. However, there is plenty of music that hasn't been officially released.
It will also offer a chance to observe the band members' development as solo artists. Many of the tracks that didn't make it onto Let It Be were later developed and included on their solo albums, including the Paul McCartney-penned 'Teddy Boy', which appeared on his 1970 debut solo album, McCartney, and George Harrison's 'Hear Me Lord' and 'Isn't It A Pity', which were later released on his 1970 album, All Things Must Pass. John Lennon, meanwhile, can be heard working on 'Gimme Some Truth' and 'Oh My Love', which both appeared in 1971's Imagine.
The band's true relationship is revealed
While Lindsay-Hogg's feature film offered an in-depth look at The Beatles' sessions, it also revealed some of the tense moments in the studio. In many ways, it documents a band on the verge of a break-up. Get Back, in contrast, looks at the footage as a whole, and paints a very different picture of the band's time together. In a recent interview on The Howard Stern Show, Paul McCartney said, "We're obviously having fun together. You can see we respect each other and we're making music together, and it's a joy to see it unfold."
Meanwhile, in a statement, Ringo recalled, "There was hours and hours of us just laughing and playing music… There was a lot of joy, and I think Peter will show that. I think this version will be a lot more peace and loving, like we really were."
Speaking to Variety, Ringo added that the original film, "focused only on the one down moment…Everybody knows my position. I thought the downer was much bigger than the rest of it (in Let It Be). I was there. There was lots of fun… I said, 'I know there's lots of humor there.'"
"The reality is very different to the myth," Jackson confirmed in a press release. "After reviewing all the footage and audio that Michael Lindsay-Hogg shot 18 months before they broke up, it's simply an amazing historical treasure-trove. Sure, there's moments of drama – but none of the discord this project has long been associated with."
"The film creates a cheerful counter-narrative to the Beatles' 1970 swan song Let It Be film, which essentially documented the group's breakup and is a rather downbeat experience. The new film feels completely different, with the four members laughing and clowning around in classic moptop fashion," wrote Variety, who were able to view segments of the film.
Listen to the best of The Beatles on Apple Music and Spotify.