Selena Gomez Launches 'Your Words Matter' Mental Health Campaign
The initiative is a partnership between her makeup company, Rare Beauty, and Mental Health First Aid.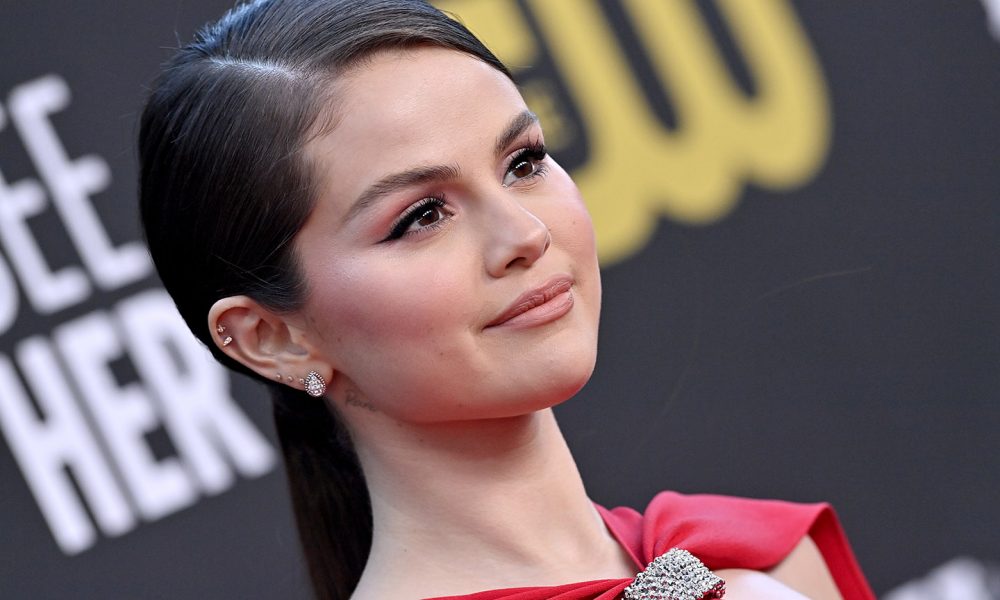 Selena Gomez has announced the launch of her Your Words Matter campaign, in honor of Mental Health Awareness Month. A partnership between Gomez's Rare Beauty makeup company and Mental Health First Aid, the campaign seeks to "educate on the power of your words when talking about mental health," according to a statement.
"Words can be a barrier to people seeking help and increase the stigma associated with mental health. Many of these words have been normalized and accepted for far too long, but it's time we bring awareness to the words we use… because they matter," Gomez wrote on Instagram. "Even in my own TikTok video, I now realize that my words matter and can have a powerful impact. Just like all of you, I'm learning every day. We may slip up, and that's okay, what's important is that we try to do better and give ourselves compassion."
Through Rare Beauty, Gomez is selling a limited-edition sweatshirt, with 100% of the proceeds going to the Rare Impact Fund, which is committed to giving young people mental health resources. On the Rare Beauty Instagram account, the brand also shared some tips on how to approach discussing mental health, with one example swapping a reference to someone as "a bipolar person" to "a person who has bipolar disorder." For several years, Gomez has advocated for awareness around mental health and opened up about her own diagnosis during an Instagram Live series in April 2020.
Last year for Mental Health Awareness Month, Gomez launched the Mental Health 101 campaign with Rare Beauty, which was "dedicated to supporting mental health education and encouraging financial support for more mental health services in educational services," according to an Instagram post.
Gomez, alongside her mother Mandy Teefey and entrepreneur Daniella Pierson, also recently launched Wondermind, a website which offers a number of mindfulness and mental health resources, with "easy, doable ways to put your mental fitness first every single day."
"If I'm known for anything, I hope it's simply just for the way I care about people," Gomez previously told Good Morning America in April. "I really really want people to be understood and seen and heard."