SEVENTEEN's BSS Unveils 'Second Wind' Tracklist
'Second Wind' is out February 6.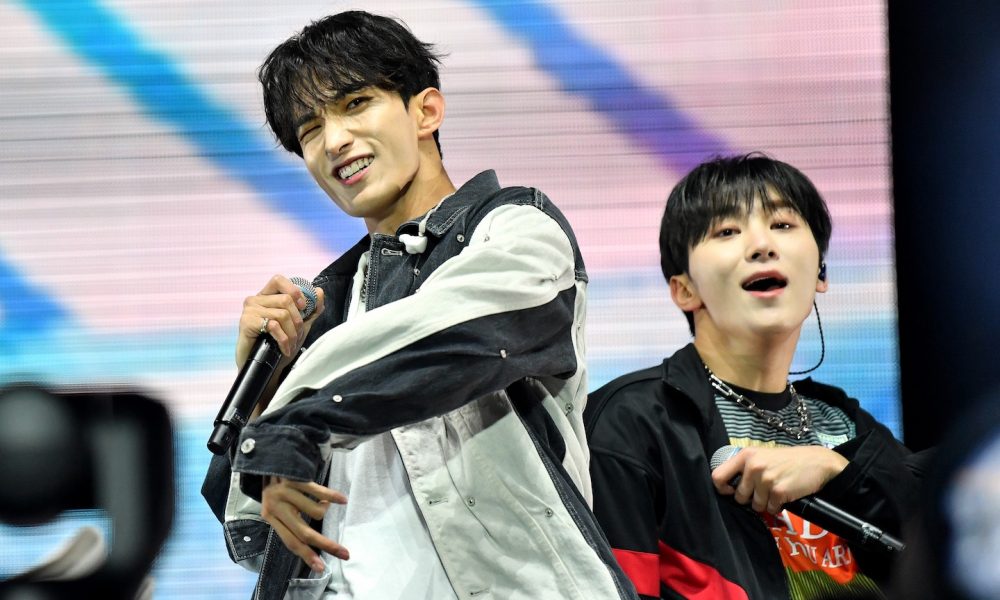 SEVENTEEN's subunit BSS–which consists of members Seungkwan, DK, and Hoshi–unveiled the tracklist for its forthcoming album, Second Wind. The playful sporty highlight medley details the track themes and provided snippets of the songs to come.
The collection of previews was designed like a fitness app with goal trackers, measurement of energy, and a community that consisted of the SEVENTEEN singers, who also serve as voice and fitness coaches.
부석순 (SEVENTEEN) 1st Single Album 'SECOND WIND' Highlight Medley
DK explained what fans will get from the lead single. "'Fighting' is the first and title track of BSS' first single album, Second Wind," he says in the video, as snaps of him running on a track and wearing sportswear appear onscreen.
"The song is like a positive energy. Your own cheerleaders BSS offer you to help you start a refreshing day thinking, 'I can do this!' You can start your day with brimming energy if you start with this song," DK adds.
Second Wind serves as the first single album for BSS since the release of the group's debut single, "Just Do It," in 2018. The album will arrive on Monday, February 6.
In December, SEVENTEEN's Vernon shared his first solo release with the mixtape "Black Eye." He became the third member of the 13-piece boyband to unveil a solo mixtape, following Hoshi's Spider in April 2021 and Woozi's Ruby in January 2022.
Last year saw SEVENTEEN release their fourth album, Face The Sun, in May, followed by the repackaged album Sector 17 in July. The latter featured four new songs, including "Circles," "_World," "Fallin' Flower (Korean version)," and "Cheers." Face The Sun charted at No.7 on the Billboard 200, while Sector 17 landed at No.4 on the same chart.
The group also held their Be The Sun world tour in 2022, performing across Asia and North America on the raft of dates. For their Japanese dome tour in November and December, they became the first group to hold their own version of HYBE's The City project across multiple locations.
Listen to the best of SEVENTEEN on Apple Music and Spotify.