SEVENTEEN Sub-Unit BSS Announce New Album 'SECOND WIND'
A series of teasers are expected to follow in the weeks leading up to the release.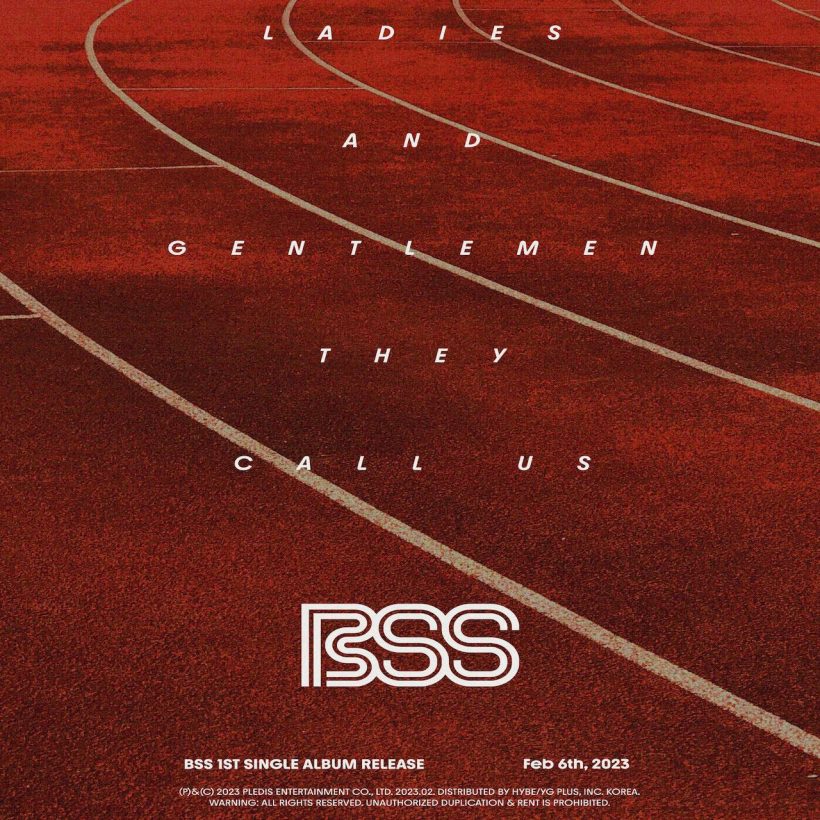 Five years since their first digital single "Just do it," BSS, the sub-unit of SEVENTEEN, will make their long-awaited return with the mini-group's first single album Second Wind on February 6.
BSS is a special unit under the 13-piece K-pop powerhouse act SEVENTEEN, consisting of three of the band's members, SEUNGKWAN, DK, and HOSHI. The unit is the acronym for 'BooSeokSoon,' each of the three letters taken from the Korean name of the three members that form the unit.
The unit's first digital single "Just do it" was released in March 2018, soon becoming a fan favorite with its high-spirited performances packed with the three members' signature exuberant energy.
The first teaser was unveiled on SEVENTEEN's official social media platforms earlier this week, with the opening line from the unit's first single "Ladies and gentlemen, they call us BSS," overlaid on an image of a running track. A series of teasers are expected to follow in the weeks leading up to the release.
Last month, SEVENTEEN's Vernon shared his first solo release with the mixtape "Black Eye." He became the third member of the 13-piece boyband to unveil a solo mixtape, following Hoshi's Spider in April 2021 and Woozi's Ruby in January 2022.
Last year saw SEVENTEEN release their fourth album, Face The Sun, in May, followed by the repackaged album Sector 17 in July. The latter featured four new songs, including "Circles," "_World," "Fallin' Flower (Korean version)," and "Cheers." Face The Sun charted at No.7 on the Billboard 200, while Sector 17 landed at No.4 on the same chart.
The group also held their Be The Sun world tour in 2022, performing across Asia and North America on the raft of dates. For their Japanese dome tour in November and December, they became the first group to hold their own version of HYBE's The City project across multiple locations.
Listen to the best of SEVENTEEN on Apple Music and Spotify.