SG Lewis Recruits Charlotte Day Wilson And Channel Tres For 'Fever Dreamer'
Lewis' new album 'AudioLust & HigherLove' is out January 27.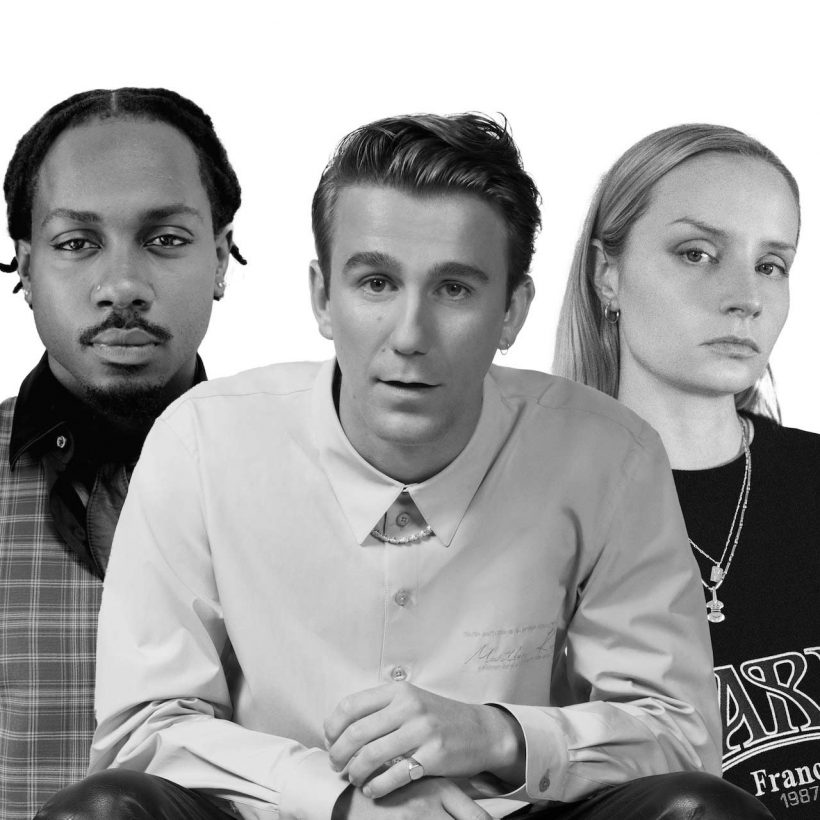 On the heels of his sold-out North American tour, which included Brooklyn's iconic Brooklyn Mirage and a landmark show at the legendary Greek Theatre in Los Angeles, British singer-songwriter, producer, and DJ SG Lewis has returned with "Fever Dreamer," a dancefloor anthem featuring singer-songwriter Charlotte Day Wilson and previous collaborator Channel Tres.
"Fever Dreamer" is the final track to arrive before the highly anticipated release of his second studio album AudioLust & HigherLove, due Friday, January 27 via Astralwerks. Next week, SG Lewis is slated to perform on NBC's The Tonight Show Starring Jimmy Fallon on January 18 at 11:35 pm / 10:35 pm central.
SG Lewis, Charlotte Day Wilson, Channel Tres - Fever Dreamer (Visualiser)
Speaking on the track, SG Lewis reveals: "'Fever Dreamer' is the last taste of AudioLust & HigherLove before its release in 17 days, and a song about all-consuming admiration for someone."
Speaking about how the collaborations came about, SG adds, "I've been a fan of Charlotte's music for ages now, and have wanted to work on something forever. We met up at my studio in LA, and 'Fever Dreamer' was the first idea we started work on. Channel and I work out of the same studios in LA a lot, and he was working in the room above around the time of the Charlotte session. One day he popped his head into the studio, heard the demo of 'Fever Dreamer,' and immediately started working on the missing second verse."
Later this month sees the release of SG Lewis' second studio album AudioLust & HigherLove, in which the singer, songwriter, multi-instrumentalist, and producer builds on the kaleidoscopic future-disco of his debut album times, in an expansive and ambitious record made of two halves.
On one end of the spectrum, he crafts the kind of nocturnal bangers that dancefloors, underground raves, pool parties, and festivals subsist on. On the other end, he accesses a higher level of timeless pop ecstasy anchored by just the right amount of breezy hook-laden rock, organic instrumentation, and vocal eloquence.