Sharon Jones, A Sad Loss To Real Soul Music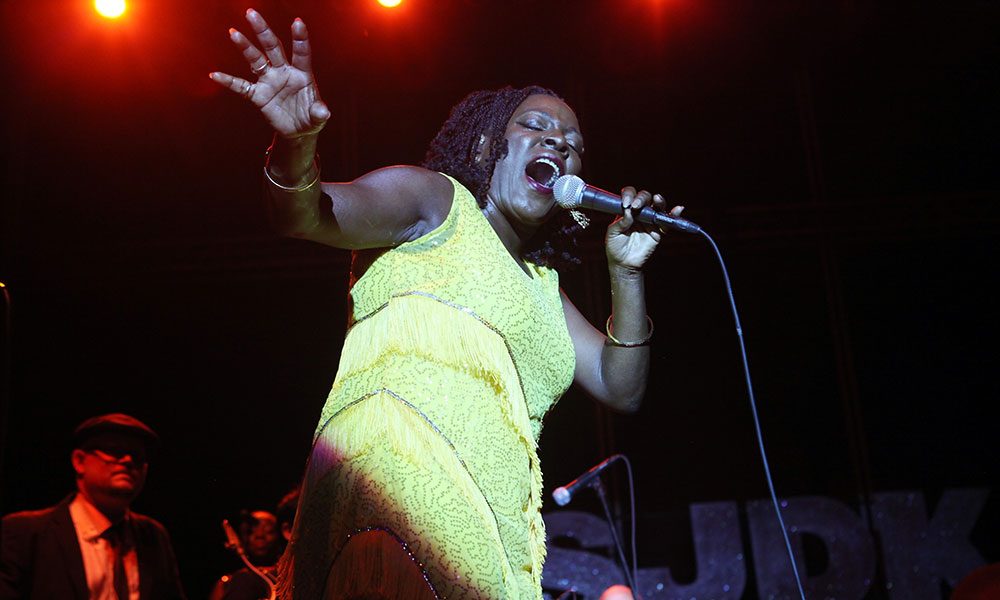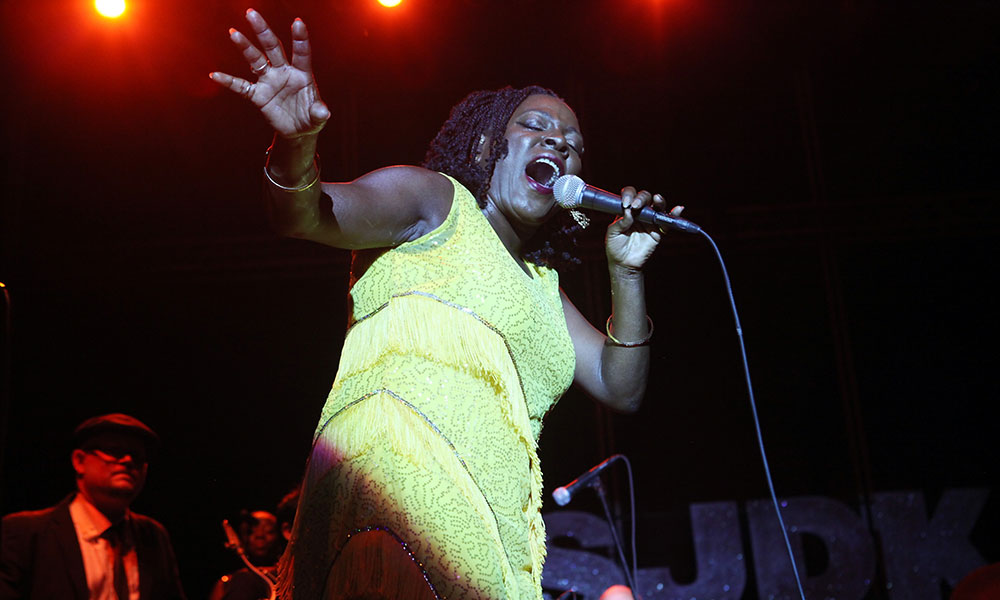 We're saddened to report that Sharon Jones, the charismatic soul frontwoman with her band the Dap-Kings, passed away yesterday (19) from the pancreatic cancer she'd been fighting since 2013. She is mourned not only by her family and friends but by everyone who appreciated her deeply soulful vocal presence, especially on the albums she and the group made for the admirable independent label Daptone since the turn of the 2000s.
After her diagnosis with stage two pancreatic cancer, Jones had extensive surgery and was in remission in 2014, but when the documentary film Miss Sharon Jones was premiered in September last year, she revealed that the disease had returned and spread. She contined to fight it tenaciously and speak about her illness with her trademark defiance. As she said, inspiringly: "I have cancer; cancer don't have me."
Born in North Augusta, South Carolina but raised in New York, Jones had a gospel-influenced upbringing that she would later use to fuel the incredible power of her live performances. Amidst various day jobs, she worked talent shows and did backing vocal sessions for many years before being noticed by Gabriel Roth and Philip Lehman, with whom she worked at their Pure label, its successor Desko, and ultimately at Roth and Neal Sugarman's Daptone Records.
Jones told uDiscover writer Paul Sexton in 2015: "At the time, they had Lee Fields, Gabe [Roth] had written some stuff and he needed some girl background singers. My ex knew Gabe, so he introduced me. When they came along, what they were looking for, I had. I was able to just be sing myself, sing soul."
Based in Brooklyn, Daptone built and still maintains a reputation for signing and developing only the most authentic, old-school R&B talent. Jones and the Dap-Kings were among the figureheads of the label along with artists such as Charles Bradley, Lee Fields, the Budos Band, sax player Sugarman's own band the Sugarman 3 and others.
The Daptone Horns also became the go-to horn section on many other records, notably those made by British artist-producer Mark Ronson. They appeared on Amy Winehouse's classic Back To Black album, also performing live with her, and on Ronson and Bruno Mars' massive hit of 2014-15, 'Uptown Funk.'
Jones often railed at the idea that what she and Daptone were producing was merely "retro" in style. "What do people mean, retro?' she told Sexton. "You mean some young kid imitating someone? I don't think we're imitating anyone. You're going to hear riffs from James Brown or Otis Redding, but we're not trying to be them."
Sugarman, also a member of the Dap-Kings who backed Jones, added of her stage presence: "She's insane, she's one of a kind. I didn't see Otis Redding or Wilson Pickett back in the day, but I can't imagine it being more intense than what it feels like we're doing when we're up there. When it's locked in, I believe we're hitting a stride that happens with great music."

Donations in Sharon's name may be made to The Lustgarten Foundation, the James Brown Family Foundation and Little Kids Rock.
Format:
UK English