Shenseea Recruits 21 Savage For New Single, 'R U That'
Shenseea's debut project, 'ALPHA,' is out March 11.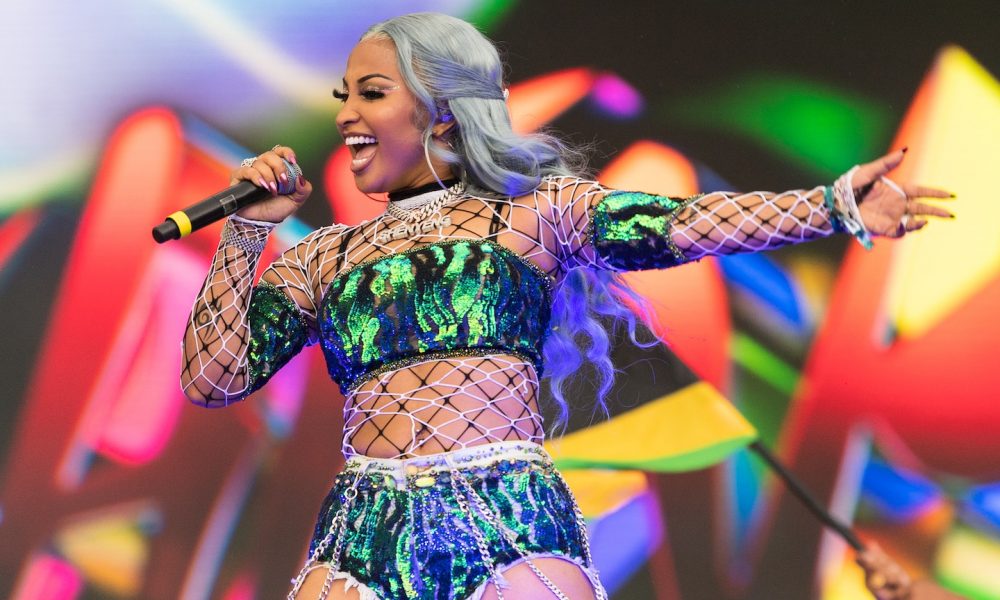 It's a big week for rising global artist, Shenseea. On the heels of her debut album release, the young artist and songwriter has shared a new offering featuring 21 Savage, "R U That."
The track, which showcases Shenseea's hypnotic flow, follows the release of her earlier single "Lick," which features Megan Thee Stallion and has over 7 million views on Youtube. Both tracks will appear on Shenseea's upcoming project, ALPHA, out March 11.
In addition to the new track dropping, Shenseea was also crowned as iHeart Radio's "On The Verge" and Apple Music's "Up Next" artist this week. In her "Up Next" short, Shenseea opens up about her late mother, the drive and ambition that was instilled in her by the women who raised her, and the motivation that keeps her going—her son Rajeiro.
"Lick," the album's first single, was produced by Murda Beatz. The track features a snippet from Pupa Nas T and Denise Belfon's "Work," reimagined by Shenseea as the song's insatiable hook. Rounding out Shenseea's vocal stylings on the song is Meg's incredible rapid-fire bars. Together, they've created an undeniable power anthem that will have listeners bumping it on repeat. Shenseea is featured on Apple Music's New Music Daily cover upon release today. Additionally, she dropped a technicolor music video that accompanied the single.
Not one to rest on her laurels, Shenseea has had an incredible lead up to the new single. She was tapped by Kanye West to add her rap and vocal stylings to two different songs on the now Grammy nominated DONDA ("Ok Ok Pt 2" and "Pure Souls"), as well as playing her first ever U.S. festivals with Rolling Loud in Miami and New York. Shenseea did all this while putting finishing touches on the new project, burning the mic on Funk Flex Freestyle, and releasing fan favorites like "Run Run" and "Be Good." "Lick" is Shenseea's first official single of 2022.