Watch Skip Marley And H.E.R. On 'Good Morning America'
The duo joined the show remotely for a performance of their hit 'Slow Down', plus two classic tracks from Bob Marley.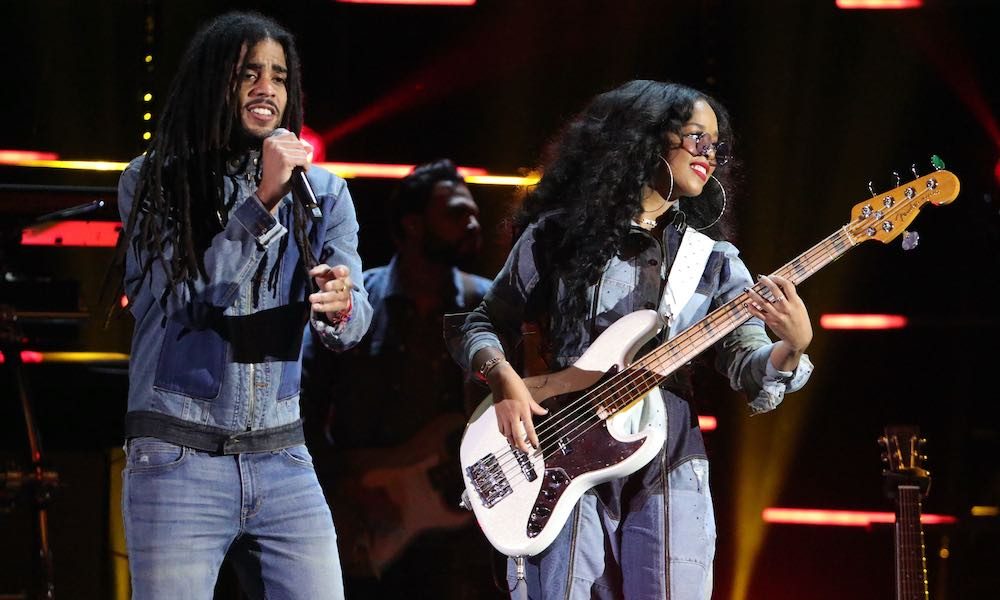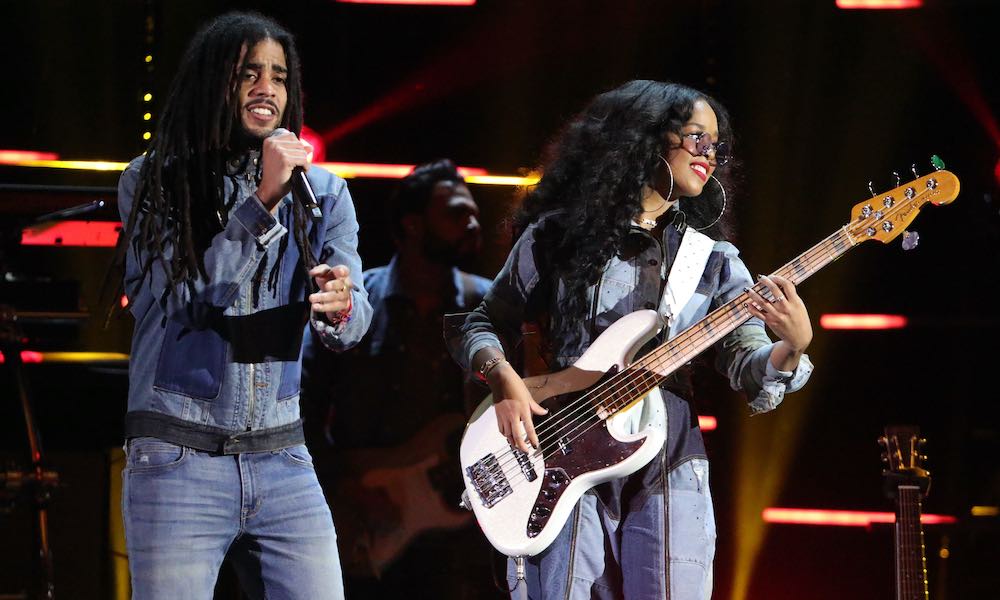 Rising reggae star Skip Marley and the Grammy Award-winning artist H.E.R. were the featured artists on Good Morning America's Summer Concert Series today. The duo joined remotely to perform their chart-topping hit 'Slow Down', as well as a medley of favourites from Skip's grandfather, Bob Marley.
When asked how the duo came together for the sultry song, Skip recalled that, "I really needed someone to finish my puzzle." He had H.E.R. in mind, specifically, and was thrilled when the artist's team said yes – and even happier when he heard her work. "Boom, two days go by, and I got the track back from her and she completed my puzzle."
As a tribute to Bob Marley, who would have turned 75 this year, the artists also performed a medley of two classic tracks from the reggae icon. These included 'Turn Your Lights Down Low', from Bob Marley And The Wailers' 1977 LP, Exodus, and 'Get Up, Stand Up' (off 1973's Burnin') which, 45 years later, is still resonating with fans. Skip discussed his grandfather's powerful song. "It is a fight. People have to stand up and fight for their right…It's relevant, the revolution happening right now…and people have to fight. People have to stand up, and now is the time."
In May, 'Slow Down' hit No.1 on the Adult R&B Songs chart, making Skip the first Jamaican-born artist to top that particular Billboard chart. At the same time, the 24-year-old became the first Jamaican-born lead artist to break the Top 15 of the Billboard R&B/Hip-Hop Airplay chart in nearly 15 years. The artist also gained bragging rights within the Marley clan, as 'Slow Down' became the quickest-streaming song in Marley Family history.
Most recently, Skip dropped a new single – the hypnotic 'No Love' – which tells the age-old tale of an ex returning after breaking things off.
Listen to the best of Skip Marley on Apple Music and Spotify.
Format:
UK English