Smash Mouth Release Cover Of 'Never Gonna Give You Up,' Introduce New Singer
Zach Goode is the new lead singer of the band.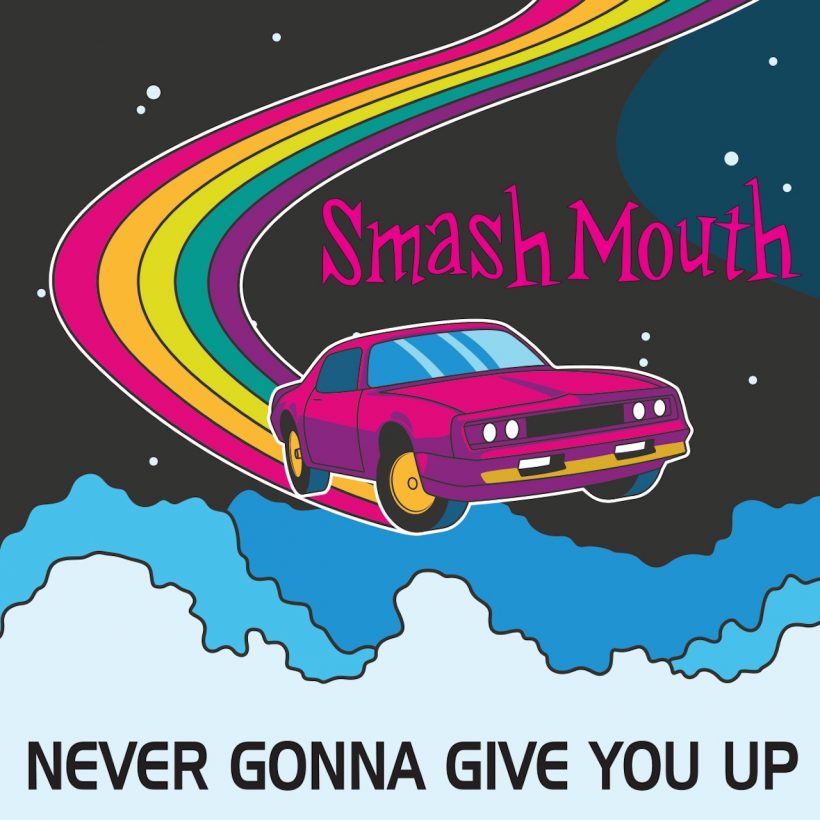 The Summer of Smash Mouth is officially underway. With new lead singer Zach Goode already in full bloom leading the charge of the band's beach-approved brand of high-energy alt-pop, Smash Mouth is poised for their next audacious move.
Today, the band has released "Never Gonna Give You Up," a bold and vibrant cover of British soul-pop sensation Rick Astley's iconic 1987 hit single on all digital formats. This refreshingly zesty reimagining spotlights the vocal talents of the New York City-born, Los Angeles-based Goode to an absolute T.
SMASH MOUTH Never Gonna Give You Up
"We were asked to do it by our team, and our initial reaction was no way can we cover that song and make it sound like Smash Mouth," muses Paul Delisle of Smash Mouth. "We were also concerned about how iconic and how perfect of a song it is and sung by the legend Rick Astley. After reconsidering, we went into the studio to record it, and to our surprise, It sounded awesome and gave us a fresh appreciation for the song. We feel we put the Smash Mouth stamp on it while keeping the original magic, and we really hope everyone likes it, especially Rick."
Back on May 13, Republic Records released "All Star (Owl City Remix)," Owl City's bold reimagining of Smash Mouth's iconic 1999 hit single, on all digital formats. This fresh take on a perennial classic adds a new layer of sunny electronic pep to a song recognized worldwide for its inherently joyful get-up-and-go disposition.
"Owl City's remix of "All Star" is a wonderfully creative and unique reimagining of one of our best songs. We Have Always Admired Adam, and it's an honor to have him remix the mighty 'All Star' in his distinctive Owl City sound," Delisle says.
"'All Star' is one of my favorite songs of all time, so for me, it was a privilege of a lifetime to create a remix intended to honor the original," adds Adam Young of Owl City.
Buy or stream Smash Mouth's cover of "Never Gonna Give You Up."