Snoop Dogg Shares 'Make Some Money' Music Video With Fabolous And Dave East
The song appears on the rapper's latest album 'Snoop Dogg Presents: The Algorithm.'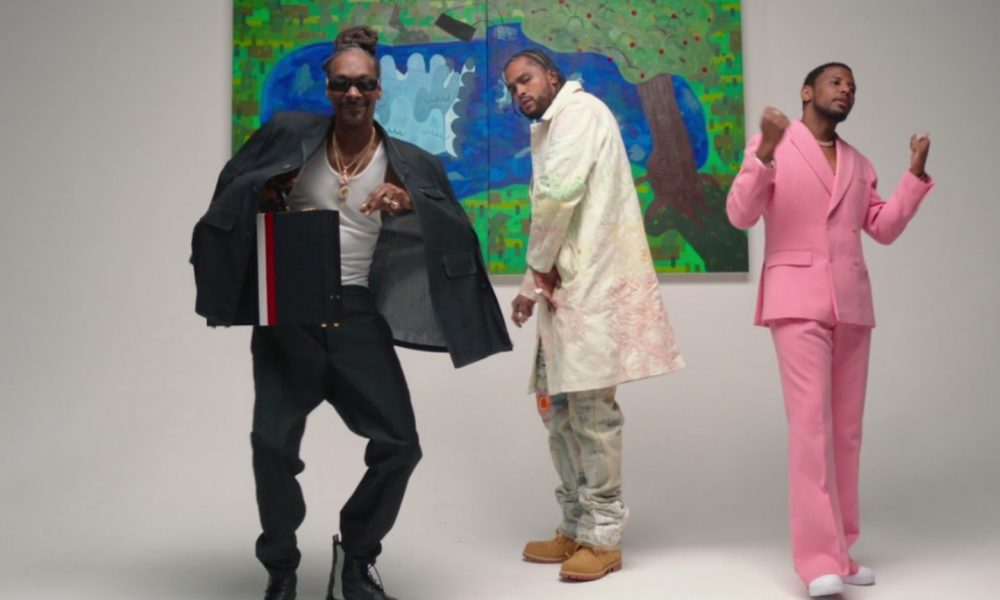 Snoop Dogg has shared the music video "Make Some Money" with Fabolous and Dave East from his latest album Snoop Dogg Presents: The Algorithm released November 19 via Def Jam Recordings.
The video features the three rappers exploring a landscape of art. It features fine art paintings created by notable Black artists such as Brianne Rose Brooks, Azikiwe Mohammad, Mark Thomas Gibson, William Villalongo, and Devin Troy Strother.
Snoop Dogg, Fabolous, Dave East - Make Some Money (Official Video)
"I used to take the money, now I make the money/ Saw my ho with a trick and told her make her money, if it's growing on trees, I'm tryna rake the money/ Up the heat for the cake, I'm tryna bake the money/ Back in, showtime, I get Laker money, no more square feet, I get acre money," Fabolous raps.
Snoop Dogg, Fabulous, and Dave East offer a soundtrack to the powerful artwork of Black creators that span the scope of poetry, physical artwork, and more.
Elsewhere on the stacked collaborative album Snoop Dogg Presents: The Algorithm, the veteran rapper teams up with Usher, Jadakiss, Benny the Butcher, Prohoezak, Mary J. Blige, DJ Cassidy, Larry June, Blxst, October London, and more.
"There's so much talent on this record, so many styles of music –– it breaks the algorithm," Snoop Dogg said of the record. "Right now, the algorithm is telling us you have to rap this way, you have to sound this way, but they're not telling you how it's supposed to feel. My algorithm is going to give you a feeling, not a sound."
Of the album, Rolling Stone wrote: "Perhaps "New Oldie" defines Snoop's strategy: building a bridge between Gen-Z and old heads increasingly making their presence felt through the upcoming Universal Hip-Hop Museum, Verzuz streams, and LL Cool J's fledgling Rock the Bells empire.
He invites prospects like melodic rapper Blxst (who signed with Def Jam after scoring a hit in 2020's "Chosen"); as well as singers Malaya and Nefertiti Avani. The veteran songwriter Jane Handcock gets three tracks, more than anyone else, save for Snoop. Her track "I Like My Weed" has a nice, bluesy flow reminiscent of BJ the Chicago Kid."