Snoop Dogg Will Be Inducted Into The Songwriters Hall Of Fame
The class of 2023 inductees will also include musical trailblazers Glen Ballard, Jeff Lynne, Teddy Riley, and more.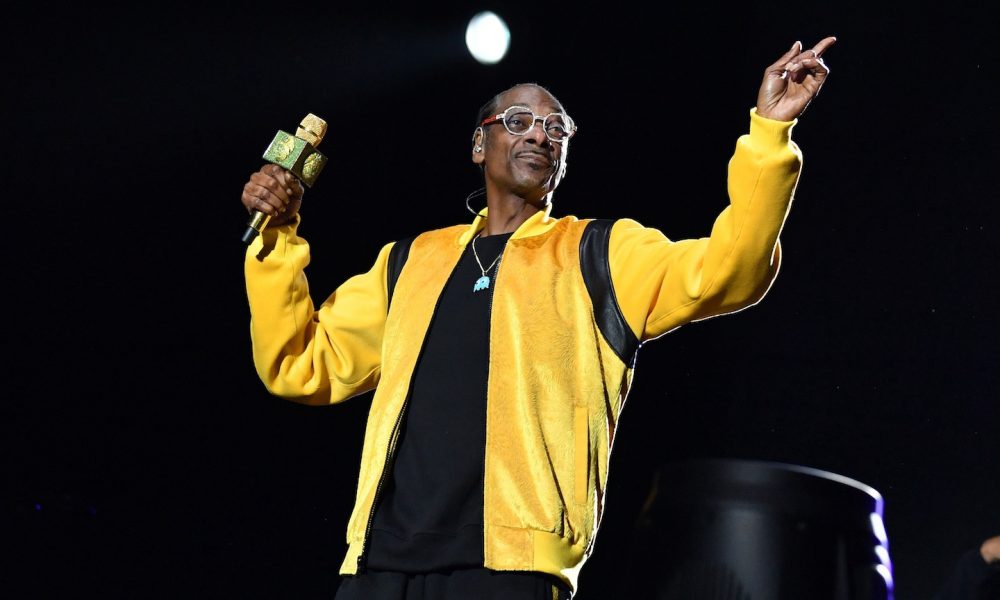 Long Beach native Snoop Dogg has been named to the Songwriters Hall of Fame as one of its latest inductees. The class of 2023 inductees will also include musical trailblazers Sade, Glen Ballard, Gloria Estefan, Jeff Lynne, Teddy Riley, and Liz Rose.
When discussing the annual event, SHOF Chairman Nile Rodgers said, "The music industry does not exist without songwriters delivering great songs first. Without them, there is no recorded music, no concert business, no merch… nothing. It all starts with the song and the songwriter."
He added, "We are therefore very proud that we are continually recognizing some of the culturally most important songwriters of all time and that the 2023 slate represents not just iconic songs but also diversity and unity across genres, ethnicity, and gender, songwriters who have enriched our lives and, in their time, literally transformed music and the lives of billions of listeners all over the world."
Last month, Snoop announced the rescheduled 2023 dates for his 'I Wanna Thank Me' UK and Ireland tour. The hip-hop icon will kick off the arena jaunt at Belfast's SSE Arena on March 14, followed by dates in Manchester, Glasgow, London, Dublin, Leeds, and Birmingham.
Snoop will be joined by his peers and collaborators Warren G, Tha Dogg Pound, Obie Trice and D12. Irish rap duo Versatile are also hitting the road with the icons of the West Coast scene.
Meanwhile, Snoop and Dr. Dre have collaborated on a new album called "Missionary." The hip-hop idols have teamed up on their first new music in three decades.
He spilled in October: "Me and Dr. Dre have been working on an album for the past two months." Asked about the sex position moniker, he replied: "The first album was Doggystyle…"
The album title confirmation comes after Eminem shared a snap in the studio with the pair in September and captioned it: "Just a few bros…hangin out."
Listen to the best of Snoop Dogg on Apple Music and Spotify.