'Songs Of Innocence' Is Grammy-Friendly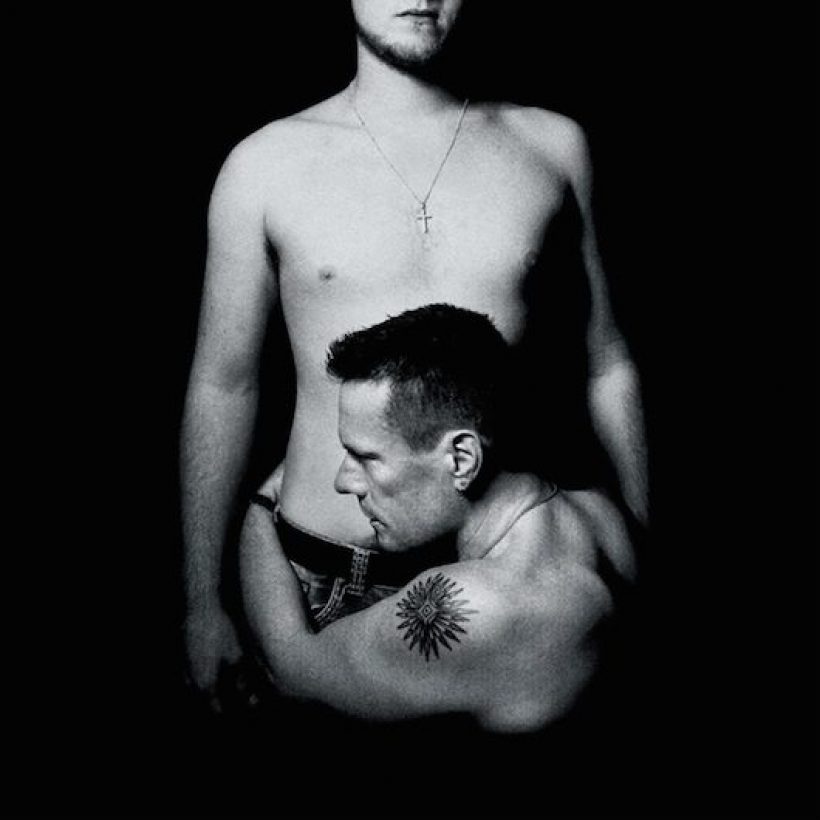 The much-publicised new U2 album 'Songs Of Innocence' was in danger of failing to meet the qualification rules to be eligible for a Grammy Award — but that situation has now been rectified.
Pictured above: the recently-revealed cover art for the 'Songs Of Innocence' album, featuring U2 drummer Larry Mullen Jr embracing his 18-year-old son
To qualify for award nominations for the 2015 event, an album must be commercially available before today's cutoff date, September 30. 'Songs Of Innocence' was, of course, widely available long before that deadline, but not commercially. But now, reports Rolling Stone, a limited quantity of vinyl editions of the album were sent to American retailers to be available to buy today.
"As long as the album, be it CD, vinyl or digital, is available commercially for sale to the public by our eligibility cutoff date at a nationally recognized retailer or website, then it's eligible for consideration," a Grammy Awards spokesperson is quoted as saying in the Rolling Stone report.
So now, U2 shall go to the ball, or at least be eligible for it, and the album qualifies for the 57th annual Grammy event, to be held on February 8, 2015. As reported when 'Songs Of Innocence' was unveiled by U2 and Apple, a deluxe edition of the album will be commercially released on October 14, featuring four extra tracks not on the freely-distributed digital edition.
U2 have won no fewer than 22 Grammys in their illustrious career, more than any other band. These date back to a double victory (including Album Of The Year) for 'The Joshua Tree' in 1988, and extend to the five trophies taken by 'How To Dismantle An Atomic Bomb' in 2006. Since then, the band have had eight further nominations, most recently in 2013 for the Best Long Form Video for 'From The Sky Down.'
Format:
UK English