Sonos Radio Announces New Stations Curated By Erykah Badu And Kareem Abdul-Jabbar
Abdul-Jabbar will be hosting a show with Impulse! Records.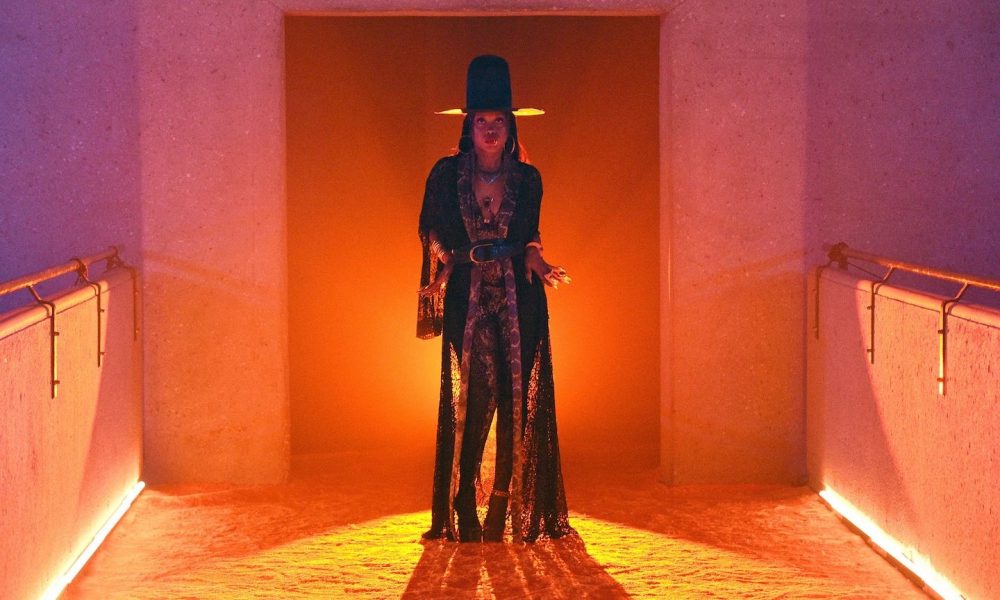 Sonos has revealed their fall line-up of original programming coming to Sonos Radio and Sonos Radio HD, including a new artist-curated station from the queen of neo-soul Erykah Badu and a collaboration station from Impulse! Records and avid jazz fan and historian Kareem Abdul-Jabbar.
"Sonos Radio has seen explosive growth in the last year, with listening hours nearly doubling as consumers embrace the golden age of audio and spend more time streaming their favorite music, audiobooks and podcasts at home," explained Joe Dawson, Director of Content and Brand Platforms at Sonos. "In a year where artists and consumers have been stripped of in-person concerts and festivals, Sonos Radio has become an important platform for creators to develop unique audio experiences and reach their fans directly where they are – at home."
Erykah Badu's BADUBOTRON Radio blasts off as Badu lets fans into her sonic orbit. A space where music genres are stars and the galaxy is filled with psychedelic funk, retro soul, classic rock, spiritual jazz, and experimental hip hop. A trip to Badu's curated station will take your mind exactly where it needs to go.
Impulse! Records Radio hosted by Kareem Abdul-Jabbar commemorates the 60th anniversary of the legendary Jazz label that's home to all-time greats including John and Alice Coltrane, Ray Charles, Quincy Jones, and more. As host of the station, basketball hall of famer, activist and jazz historian Abdul-Jabbar will revisit the role of jazz music in his upbringing and its deep roots in African American history and culture.
For 60 years, the legendary Impulse! Records has been home to some of the greatest jazz artists of all time, including John Coltrane, Charles Mingus, Archie Shepp, Alice Coltrane, Pharoah Sanders, Quincy Jones, and more. The orange-and-black imprint known as the House That Trane Built was a cultural beacon of progressive politics, spiritualism, and activism throughout the 1960s and 1970s.
Jazz was an integral part of exploring Black identity and pushing cultural and political boundaries and conversations, as outlined in the box set essays by poet and critic A.B. Spellman and critic Greg Tate, both of whom offer vital perspective on the importance of this label, the artists and music that flowed through it, and the cultural backdrop.
Today, the label thrives with a new generation of exciting jazz artists including Shabaka Hutchings, Sons of Kemet, The Comet Is Coming, Brandee Younger, Ted Poor, and more.