Spice Girls Launch Partnership With Bravado For Merchandise And Licensing
The girl group will release a 25th anniversary edition of their debut album this month.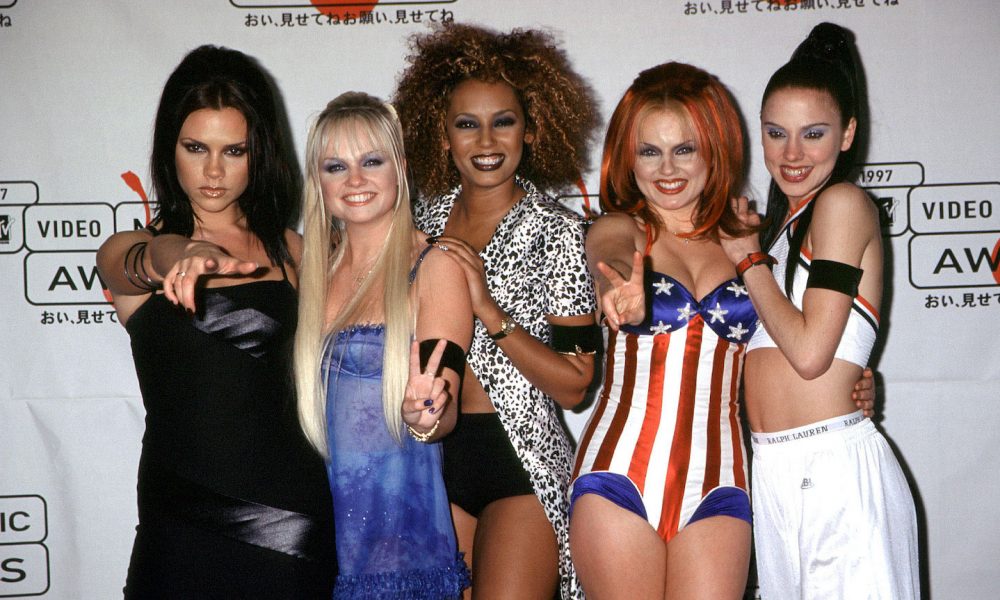 The Spice Girls have partnered with Universal Music Group's Bravado in a new deal encompassing merchandise, licensing, and more.
The new multi-year deal comes as the girl group celebrates the 25th anniversary of its 1996 debut album Spice.
Bravado will handle all merchandise releases from the 90s stars, including clothing collections and new direct-to-consumer products. It will also be in charge of advertising campaigns, touring, brand and retail licensing, and distribution.
The deal marks the first time in 20 years that all of Spice Girls' licensing rights, including touring, have been under the operation of one company. "We are so excited to be working with Bravado again, especially in this our 25th anniversary year, and are looking forward to collaborating with the team," the group said in a statement.
A UMG spokesperson said the new partnership would see the two parties "work hand-in-hand to deliver new products and capsule collections to retail partners around the world". Rachel Redfearn, Bravado's VP A&R, and brand management, added that Spice Girls' "impact on popular culture cannot be overestimated."
"They stand for positivity, inclusion, bravery, and diversity," Redfearn said. "All delivered in a bold, fun, and energetic package. This message is as relevant today as it was in 1996 – maybe more so. Bravado's alliance with this most iconic of bands will allow both existing and new fans the long-awaited opportunity to be a part of the legacy."
The first merchandise range launched under the new partnership is available now. The Wannabe 25 capsule collection features items including a mug, anniversary hood, and distressed vintage t-shirt.
A 25th anniversary edition of Spice will be released on October 29 and will include previously unreleased songs, demos, and mixes. The original album included the hit singles "Wannabe", "Say You'll Be There", and "2 Become 1".
Pre-order the 25th anniversary edition of Spice, available on October 29.