Fellow Stars In Country Music And Beyond Mourn Death Of Kenny Rogers
A family representative said that Rogers "passed away peacefully at home from natural causes" at the age of 81.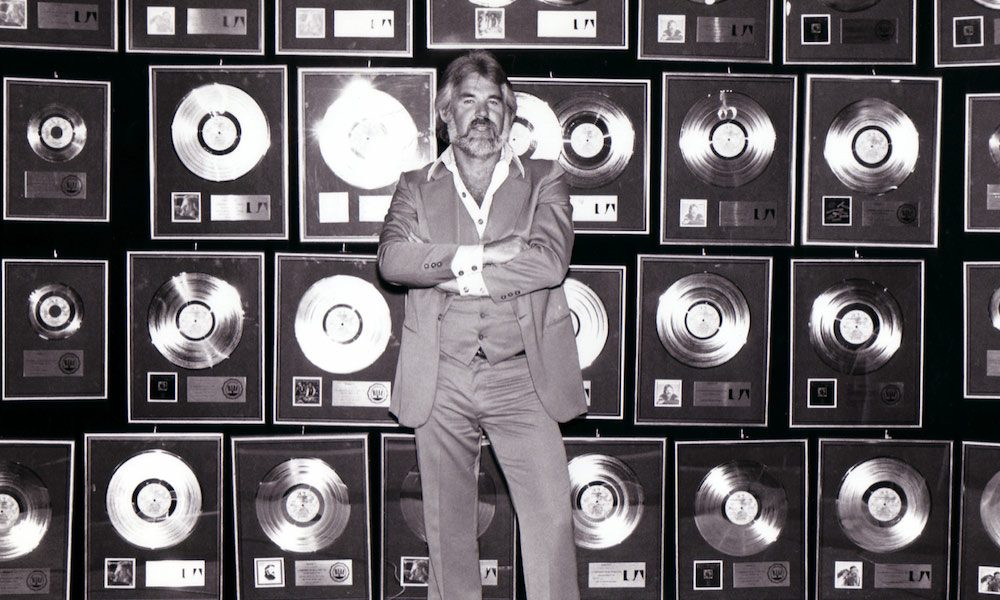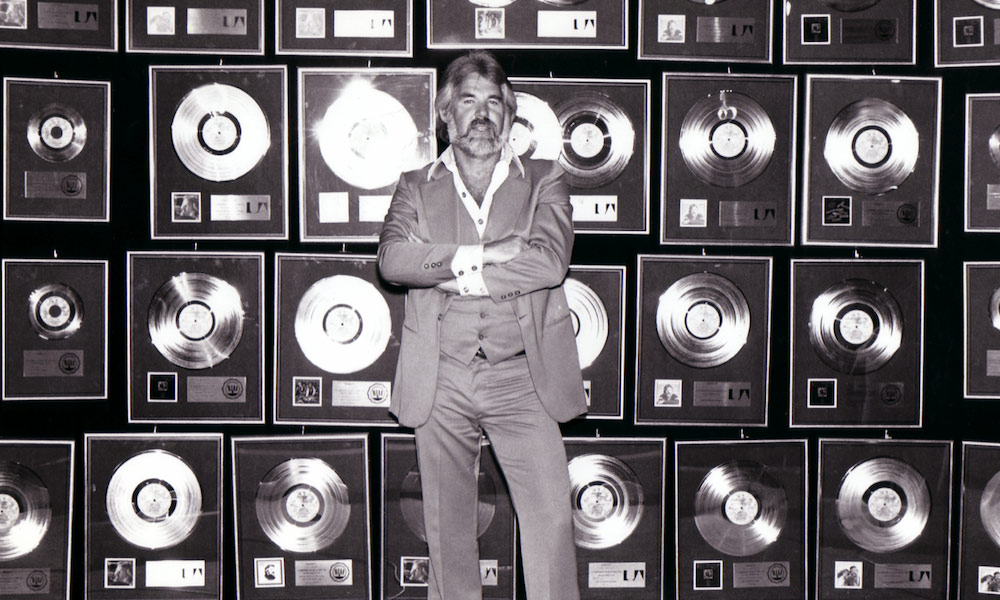 Fellow stars from the country music world and beyond have reacted with their expressions of sadness and respect following the death of much-loved entertainer Kenny Rogers. A family representative said that he "passed away peacefully at home from natural causes" under hospice care at his home in Colbert, Georgia, yesterday (20) at the age of 81.
Rogers had been ill for some years and had withdrawn from public life in 2018, His family added that he "left an indelible mark on the history of American music." The documentary Biography: Kenny Rogers, had already been announced by A&E to air on 13 April.
"We will miss you," wrote LeAnn Rimes. "You are and forever will be quite the legend." Added Charlie Daniels: "Thank you Kenny Rogers for being a part of our lives for so long. Your songs are woven into the fabric of our memories, classics, that will live on in the musical heart of a world that will miss you so much. Rest in peace Gambler."
The Country Music Association said in a statement: "Country Music has lost the great Kenny Rogers, who has forever left a mark on Country Music's history. His family and friends are in our thoughts during this difficult time." Songwriter Richard Marx tweeted: "I'm so sad to see Kenny Rogers go. He did so much for me as a young songwriter and we stayed friends for over 30 years. I'll really miss him. May he rest easy."
The three-time Grammy Award winner's career spanned seven decades, dating back to his first record deal in the 1950s, and he went on to become one of the most successful singers in country music history. He had 21 country and two pop No. 1s in the US, countless multi-platinum albums and became one of country's best-known international ambassadors.
Ruby Don't Take Your Love To Town
In the UK, where many stars found lasting success hard to attain, Rogers had No. 1 solo singles with 1977's 'Lucille' and 1980's 'Coward Of The County.' He also had major success with his earlier group, the First Edition, notably on 1969's 'Ruby, Don't Take Your Love To Town' and his enduring, multi-million-selling anthem with Parton, 1983's 'Islands In The Stream.' He had further success as a film and TV movie actor, in property and as a restaurateur, among other ventures.
Rogers was born, the fourth of eight children, on 21 August 1938 in Houston, Texas. In his late teens, he gained local attention with the song 'That Crazy Feeling,' and had deals with the independent Cue and Carlton labels. He also appeared on KenLee, which he owned with his brother Lelan.
Trying his hand in the jazz genre in the '60s, he recorded with the Bobby Doyle Trio for Columbia before signing with the First Edition to Reprise. They had a No. 5 US hit in early 1968 with a prime example of the psychedelic pop that typified the era, 'Just Dropped In (To See What Condition My Condition Was In).' Another top 20 hit followed in 'But You Know I Love You.'
Their version of Mel Tillis' 'Ruby, Don't Take Your Love To Town' was a top ten US pop hit and reached beyond borders to hit No. 2 in the UK in the autumn of 1969. The song spent five consecutive weeks in runner-up position and six in total. There were further US hits in the early 1970s with 'Something's Burning,' 'Tell It All Brother' and others.
"I guess everybody tells you how they don't want to be pushed into just one section of music," Rogers told Beat Instrumental about the group in 1970. "But we're still finding our own identity. There's the folksy side of us, and the country style…but then there is also a need for a much harder rock sound."
When the First Edition split in the mid-1970s, Rogers signed a solo deal with United Artists and adopted a more middle-of-the-road sound. He began to cultivate his country audience with the late 1975 single 'Love Lifted Me' and then mastered the crossover sound with 'Lucille,' another of his enduring anthems, 'The Gambler,' and many others.
In the country world, he had huge success with Dottie West, including the No. 1s 'Every Time Two Fools Collide' and 'All I Ever Need Is You,' and his own 'Love Or Something Like It' and huge country-pop anthems such as 'She Believes In Me,' 'You Decorated My Life,' 'Coward Of The County' and many more. He became one of the first country stars to sell out arenas.
Other country No. 1s that also found a huge pop audience included 'Lady' (written and produced by Lionel Richie), 'I Don't Need You' and the 1983 duet with Sheena Easton, 'We've Got Tonight.' After the gargantuan achievements of 'Islands In The Stream' there were several more country chart-toppers to come, including 'Crazy' and another duet with Parton, 'Real Love.' In 1985, he was one of the 45 stars who appeared on the charity single 'We Are The World.'
Unparalleled success continued throughout the 1980s and Rogers enjoyed a resurgence in the late '90s with the No. 1 'Buy Me A Rose,' featuring Alison Krauss and Billy Dean, and the platinum album She Rides Wild Horses. He was married five times and had five children, and published Luck or Something Like it: A Memoir in 2012.
His final album, You Can't Make Old Friends, was released in 2013, the year he was inducted into the Country Music Hall of Fame. The album included an emotional centrepiece duet with his longtime soul mate Parton on the title song. He announced his farewell tour, The Gambler's Last Deal, in 2015.
"All the songs I record fall into one of two categories, as a rule," Rogers told NPR in 2012. "One is ballads that say what every man would like to say and every woman would like to hear. The other is story songs that have social significance."
Listen to the best of Kenny Rogers on Apple Music and Spotify.
Format:
UK English