Stephen Marley Unites With Bob Weir And Jack Johnson On 'Winding Roads'
The track will feature on Marley's upcoming new album 'Old Soul'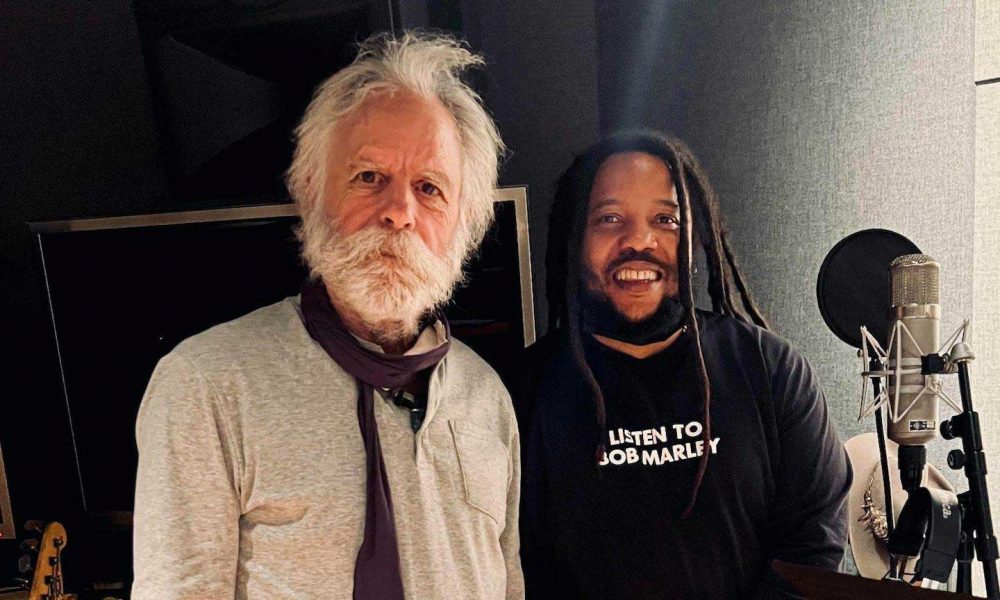 Stephen Marley has united with Grateful Dead's Bob Weir and singer-songwriter Jack Johnson on his new single "Winding Roads."
The track, which will appear on Marley's forthcoming new album Old Soul, was recorded at Weir's TRI Studios with his Wolf Bros band, including Don Was and Dead & Company members Jeff Chimenti and Jay Lane.
"Winding Roads" finds Marley weaving a tale of life's journey – from its struggles to eventual salvation – and soulfully closes out his upcoming record. He interlaces guitar and vocal trade-offs with his collaborators on the track to create an unforgettable classic and the only song from the album that was recorded with a full band.
"You struggle so hard, oh good people," the song observes before offering support. "I'll help you carry your load/How long must we drive these windy roads?"
"Winding Roads" follows the previous singles "Old Soul" and "Cool As The Breeze." The former was accompanied by a music video that featured unseen family images and a montage of Jamaican musical heritage. Lyrically, it nodded to Marley's musical and familial lineage, as well as his early years, as he sang: "April 1972, my mom and poppa brought me through, back then, I was the favorite, so they say."
Originally penned by Jamaican artist Omi, Stephen adapted the song to reflect his personal journey, suggesting a familiarity with past life experiences. Stephen's core message promotes mental freedom and unity by echoing his father's sentiments.
The album Old Soul will arrive on September 15 via Tuff Gong Collective/UMe/Ghetto Youths International. It marks Marley's first full-length project since 2016 and was created in the studio he set up on a Florida farm during the COVID-19 lockdown. It explores a musical palette that spans a variety of cultures and genres alike, with hand-selected special guests furthering the spiritual journey that encompasses the album.
Meanwhile, Marley will hit the road in support of the record for the Old Soul Tour Unplugged run, kicking off today (September 8). It will see him perform across North America until October 22, when the tour wraps in Atlanta, GA.