Watch Steve Hackett Play Genesis Tracks, Acoustic And At Home
The guitarist's new clips include versions of two tracks from his days with the band, 'Horizons' and 'Blood on the Rooftops.'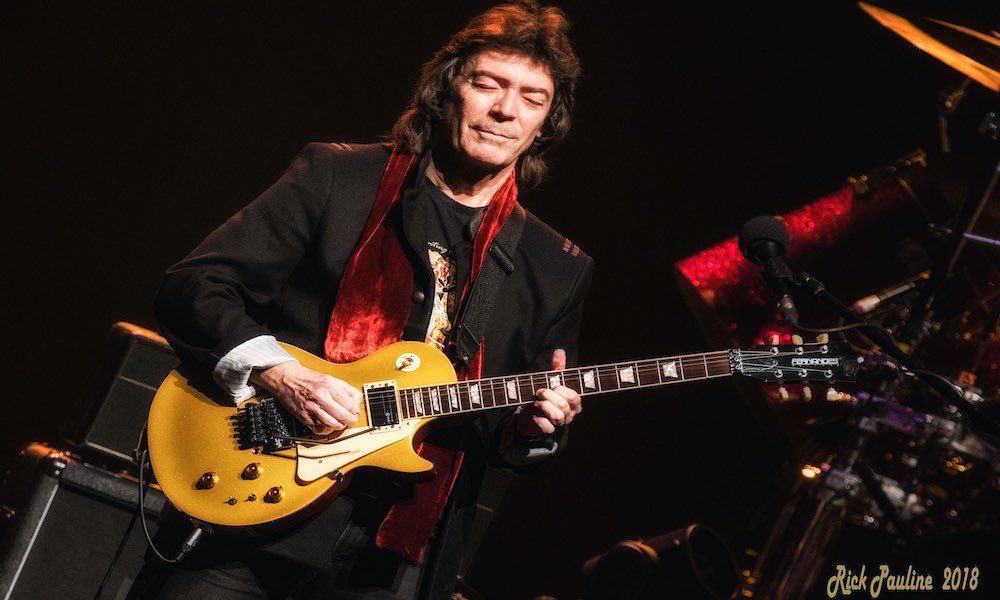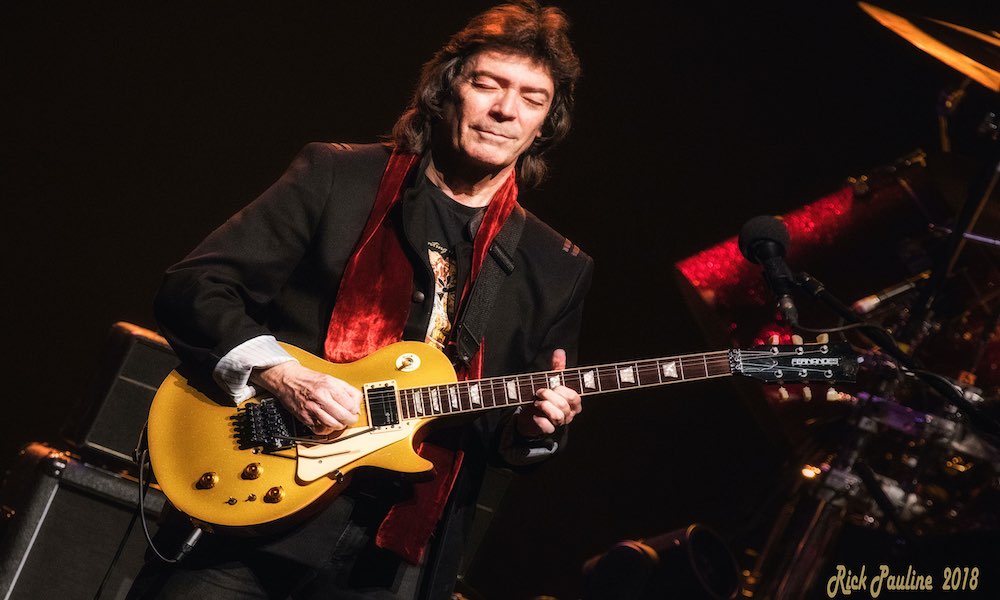 Guitar virtuoso Steve Hackett has posted a series of short acoustic guitar performances to cheer his fans during the isolation period caused by the coronavirus pandemic. They include versions, filmed at home, of two tracks from his days with Genesis, 'Horizons' and 'Blood on the Rooftops.'
"I know most of us are stuck at home, of course, because of the virus," says Hackett at the beginning of the first clip. "But I thought I might do a series of little, short videos to try and cheer you up, ok? So this is me, at home, with the acoustic."
Among the clips, described on YouTube as the "pandemic nylon" series, is a rendition of 'Horizons,' the brief acoustic piece he played on Genesis' 1972 album Foxtrot. He also offers a new video of the acoustic introduction of 'Blood on the Rooftops,' from the 1976 album that was his last studio set with the band, Wind and Wuthering. The 'Horizons' clip is here:
The virus outbreak forced Hackett to abandon the American tour on which he was performing the whole of the 1973 Genesis album Selling England By The Pound. Tours of Japan, Australia and New Zealand have also had to be postponed, as has his appearance on this year's multi-artist Cruise to the Edge prog rock cruise.
His schedule is currently due to resume with the first of a series of dates with Djabe in Hungary on 2 August. He performs at Fairport Convention's Cropredy Festival in Oxfordshire on the 14th. Hackett's Genesis Revisited tour is set to resume for an extensive European itinerary in Madrid on 15 September. Dates extend until 1 December, the final month comprising a huge UK tour.
Steve Hackett Blood On The Rooftops
The US shows hit by the pandemic have been rescheduled as follows, with more information at Hackett's website.
06 April – Carolina Theatre, Durham, NC
08 April – Whitaker Centre, Harrisburg, PA
09 April – Scottish Rite, Collingswood, NJ
10 April – Scottish Rite, Collingswood, NJ
20 April – Parker Playhouse, Ft. Lauderdale, FL
21 April – Capitol Theatre, Clearwater, FL
22 April – Plaza Live, Orlando, FL
23 April – Ponte Vedra Concert Hall, Ponte Vedra, FL
24 April – The Variety Playhouse, Atlanta, GA
Listen to the best of Genesis on Apple Music and Spotify.
Format:
UK English